So after taking yesterday off cause I had a fever, I'm back at it again today in the gym with that chest day!
Now with today being a snow day and work being closed, I almost convinced myself to take an easy "snow day". So I got dressed and forced myself out of the apartment. Now the roads are still too icy to be driving on and my apartment complex is between two giant hills. So I made due with the equipment at the gym here at the complex.
So for todays workout:
40lbs dumbbell bench press-30 reps
25lbs incline dumbbell press-30 reps
30lbs laying down over head extensions-30 reps
25lbs incline fly/press superset-60
80lbs Machine Flys-30 reps
10lbs Machine incline press-100 reps
(The press Machine was broken so instead of shooting for weight I shot for 100 reps. I did 1 set of 40 reps and 2 sets of 30 reps)
25lbs Single arm cable chest flys-60
60lbs Cable Chest press-30
It was so easy for my to stay in and not workout. But I wanted to change and push myself so I got up and went.
No excuses. Get up and go!
Join us in our 100 reps challenge and have fun and be motivated and inspired by others hard work!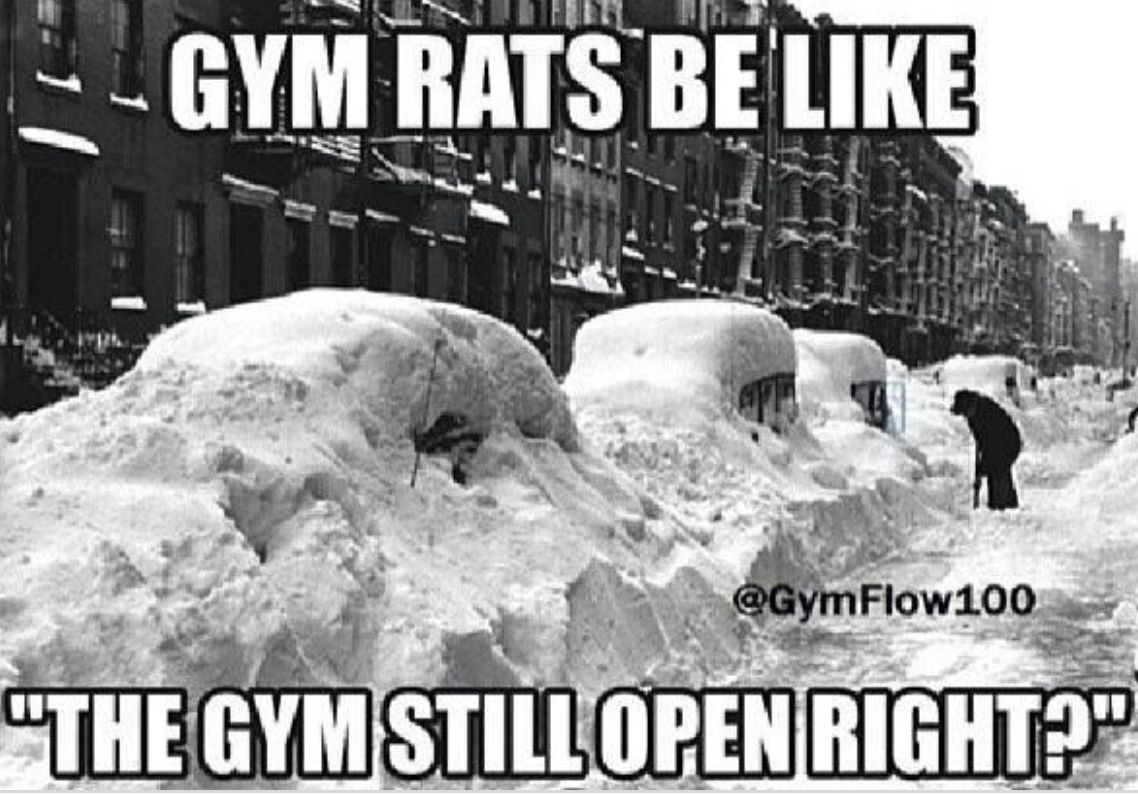 (Picture from google)