Simple Exercise Routines You Can Try at Home
It should come as no surprise that keeping fit is has an overall positive effect on our health and wellbeing, one more way than one. Taking healthy lifestyle steps in this respect can also have added benefits like lowering life insurance premiums and medical costs.
If you want to upscale your fitness regimen with simple measures then why not start at in the comfort of your own home. It's a great way to save money and time if you are short on either commodity! Here are some exercise hacks to try out for achieving the same desired effect as hitting the gym one or two times a week.
1. Hit your 30-minute quota
According to the Better Health Channel, you should set a target of completing 30 minutes of moderate intensity exercise on most days. Simply put, 'moderate intensity' means reaching 50% to 70% of your maximum heart rate. As a general rule of thumb, aim for 220 beats per minute (bps), minus your age. Failing to hit this quota may indirectly interfere with your personal goals, such as weight management and body toning over time.
2. Be comfortable in your space
A big excuse for people who fail to commit to a plan is not having enough space to practice in. It should never stand in the way of a quick workout, so think about the small changes that will encourage you to want to continue working out like moving items of furniture to maximize indoor space, or even exercising on a balcony, in the garden for absorbing extra fresh air.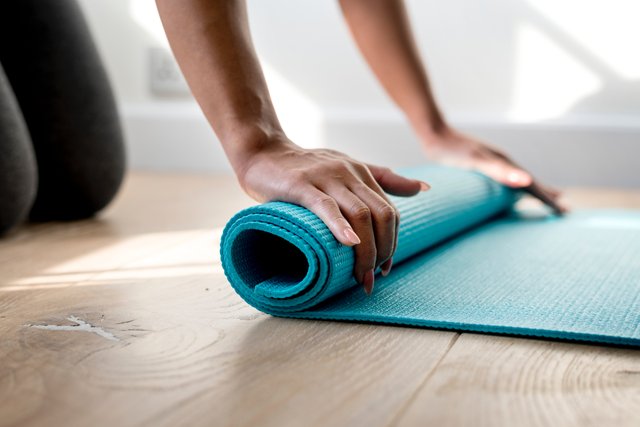 3. Ramp up your heart rate
Jogging on the spot is viewed as a trusted warm-up technique for many sports and physical activities. Not only will it fire up your heart rate in preparation for more intense cardio vascular activity but it works the entire lower body, thus strengthening and toning as you go. If jogging is not for you, think about holding a stretch pose for up to five seconds whilst tensing your core.
4. Have fun with the fundamentals
Performing bodyweight exercises is a short-cut to toning muscles and cutting excess fat. They can include: press-ups, squats, lunges, and dips. If you're not familiar with these types of movements, be sure to watch a tutorial from a trained professional to avoid potential injury. The beauty of practising bodyweight exercises as part of your home workout is that they can be interchangeable in any routine, with or without equipment.
5. Economise on fitness equipment
Workout technology doesn't have to be expensive when you're covering your 30-minute workout quota. You can get by just as easily with simple, trusted apparatus like free weights, a skipping rope, and even making use of the timer function on your iPhone when practising intervals. For warming up and stretching, consider yoga mats or blocks to improve flexibility and mobility.
Exercising at home can be fun but don't forget to listen to your body. It's always sensible to consult your doctor or health practitioner before starting a fresh exercise program.