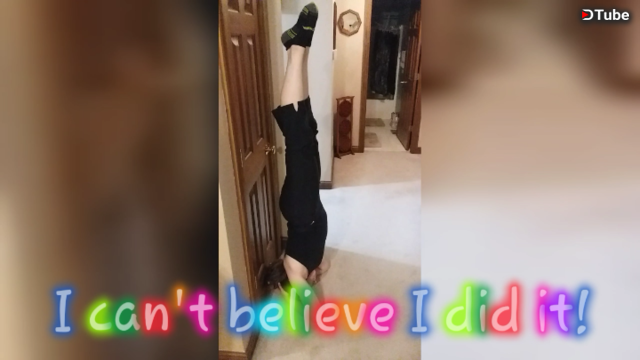 ---
After years of life passing me by, I've finally taken back what is mine...
Anyone can tell you that having 3 kids changes a woman's body. Hello love handles.
Anyone can tell you that the stress of life can prevent you from achieving goals...and often times it will add weight gain. Hello 30 pounds in 6 months...thanks Ben and Jerry's.
And everyone knows what will fix it. You just need to commit!
I've been trying with a half heart for 7 years to make my body something I'm proud of. Now after 2 months of walking and planking I have finally lost enough fat and gained enough muscle to try something I've watched my husband do all the time!
Dolphin Pose!
I feel amazing! And I encourage everyone out there to take back what is theirs and make something happen!
---
▶️ DTube
▶️ IPFS