Good morning, friends!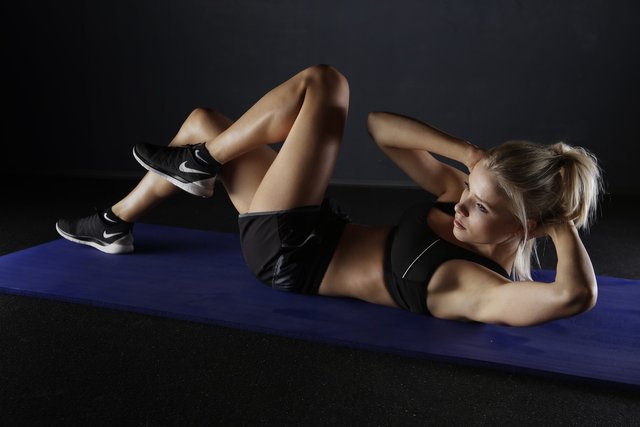 Cred
Today we are celebrating Chris' birthday, which means all the good things right in a row!
His birthday was actually a few days ago but we were tied up and traveling, so we had a mini celebration early in the morning last week before we skipped town and now we're spending the day celebrating FOR REAL :)
We've already made it to Starbucks for a special coffee, he got his favorite ham and cheese croissant from a great family-run donut shop in town, and later on we will be making fancy burgers at home (organic beef, goat cheese/brie/truffle cheddar, heirloom tomatoes, arugula, maple bacon, fig jam, ciabatta rolls...) before hitting a concert! I also made cheesecake brownies for dessert that are chilling down in the fridge for after :) It's starting to sound like this could actually be a Treat Chronicles post haha...
But anyway, before all of our festivities truly get underway, we are going to be getting a workout in - and we thought you might like to as well!
So here's today's workout that we will be running with our clients, and we hope you'll join in from wherever you are today!
1:00 hold / :30 dynamic / :30 off
:45 hold / :45 dynamic / :30 off
:30 hold / 1:00 dynamic / :30 off
*For each couplet (one hold and one dynamic movement) perform the whole timing scheme, then move on to the next couplet :)
Try not to break during the holds, and really push yourself!
We like to get a badass workout in before we start celebrating, because it feels even better to let loose after a big time sweat! And even if we don't specifically have revelry planned in our day, the middle of the week is a time where we make it a point to stick to our workout routine and let the momentum carry us through the final push toward the weekend :)
I hope you enjoy this workout and that it gets your blood pumping!!! Let me know if you give it a try!
Please feel free to comment, upvote, or resteem if you'd like!