Good morning, friends!
I had a conversation this morning with a client who is feeling overwhelmed by the idea of meal prep… This is totally understandable, especially if you're just starting out!
The main thing that was tripping her up was figuring out how to meal prep different things so she had variety during the week, because when she gets bored with her healthy options she's more likely to stray from her plan. I absolutely get that, nobody likes eating the same boring food every single day!
On that note, in my experience and opinion, healthy meal prep only works if you make things that you actually ENJOY. Turning your favorite meals into healthy, "preppable" versions of their former selves takes some creativity (and practice) but pays off majorly in the end.
What I suggested to my client was to brainstorm a list of meals she likes, such as things she'd be likely to order if she were to go out to a restaurant. It could be anything, and doesn't necessarily need to be strictly healthy - we'll attack that part later :)
From there, organize the meals into categories based on protein - chicken, beef, ground turkey, tempeh, etc… That gives you a great place to start by figuring out which proteins you can simply prepare in bulk that can be used for a handful of different dishes, all with different flavor profiles, to keep things interesting.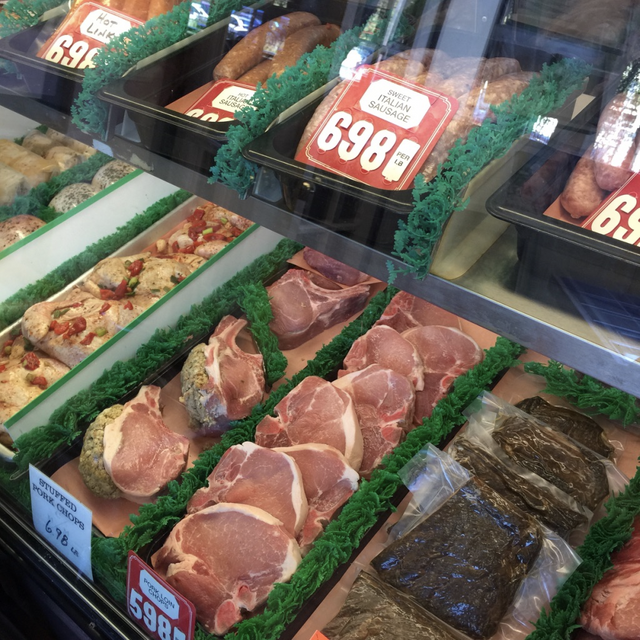 Cooking proteins simply with only salt and pepper allows you to use them for tons of different meals by letting them take on flavors that you add afterward… This lets you to make changes to your meal plan on the fly because you haven't seasoned them in a super specific way already.
Next comes the veggies. What are some of your favorites? Having two or three simply roasted veggies, for example, makes throwing together a plate a breeze because you always have a side dish ready - you can have Brussels sprouts on Monday and Wednesday, and broccolini on Tuesday and Thursday, or any other combination imaginable.
Now that you have your proteins nailed down and some veggies chosen, if you want to spice things up you can start thinking about how to make your favorite meals healthier - it's one of my favorite challenges to figure out how to make my favorite restaurant meals fitness-friendly!
So let's say you're thinking about making chicken this week - take a look at the chicken dishes you love and see how they can become healthy versions.
Chicken fettuccine alfredo? Make some zucchini noodles, add your grilled chicken, some of your roasted broccoli, and a little light Alfredo sauce.
Fried rice? Mix soy sauce, sriracha, ginger, and garlic, add riced cauliflower, some chopped red bell pepper, scallions, and your grilled chicken. Scramble and egg in there if you have the time - it only takes a minute and I think it's worth it!
Cobb salad? Fill a few tupperware containers with chopped romaine lettuce, grilled chicken, a few crumbles of blue cheese and bacon, tomatoes, red onion, cucumbers, maybe even a hard boiled egg, then throw a little light dressing in a mini cup and you're good to go.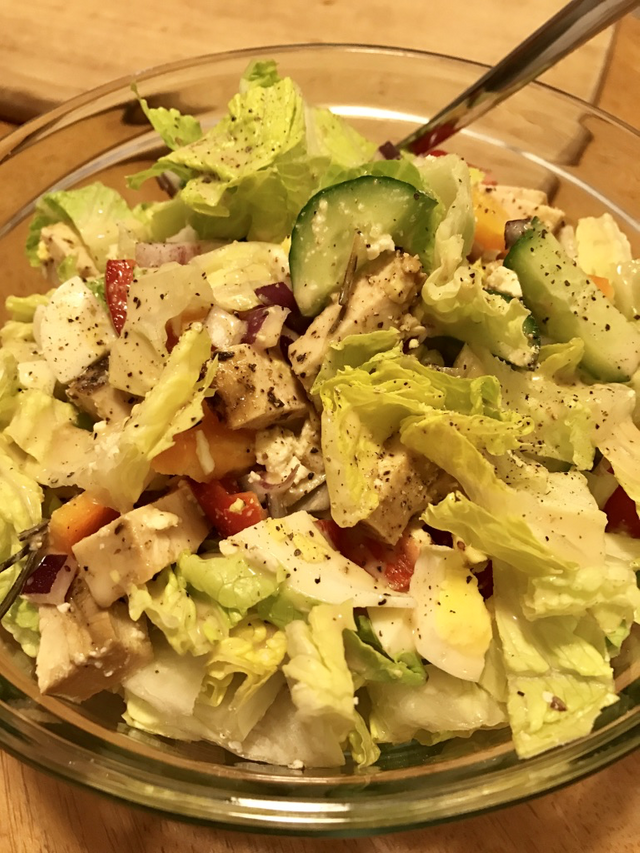 Chicken parmesan? Take your grilled chicken, put it on a bed of your roasted veggies, and cover it with a little red sauce and some light cheese. Sprinkle with parmesan and freshly cracked pepper and throw it in the oven or microwave!
Chicken tacos? Slice up bell peppers and onions, season with taco seasoning, and throw your grilled chicken into the pan when they're almost done cooking so it can absorb some flavor. Put all of that on top of a salad with some salsa, avocado or guacamole, and a dollop of greek yogurt.
See? Pretty straightforward. You don't have to make a different dish for every day, either. Having two to alternate between is usually enough variety to break up your week - especially if they're two of your favorites :)
Honestly, it's not that difficult unless you make it difficult - so try to find shortcuts that make your life easier. Take your proteins and your veggies, throw some macro-friendly seasonings and/or sauce on top, and go to town!
If you're into measuring and logging your food, making each portion exactly the same makes it easy to copy and paste your entries in your app of choice (I like MyFitnessPal) - you can reuse it over and over, and you know how much to measure out next time you want to make that same meal again too!
I know I say this all the time, but KEEP IT SIMPLE. Save the complicated cooking for the weekend if you're pressed for time during the week - that's basically why you've chosen to start meal prepping, right?
Grilling, roasting, even sautéing in bulk is pretty quick and not too labor intensive. Even with a couple of different choices of proteins and vegetables, if you stay on task and keep it simple, meal prep shouldn't take more than an hour or so.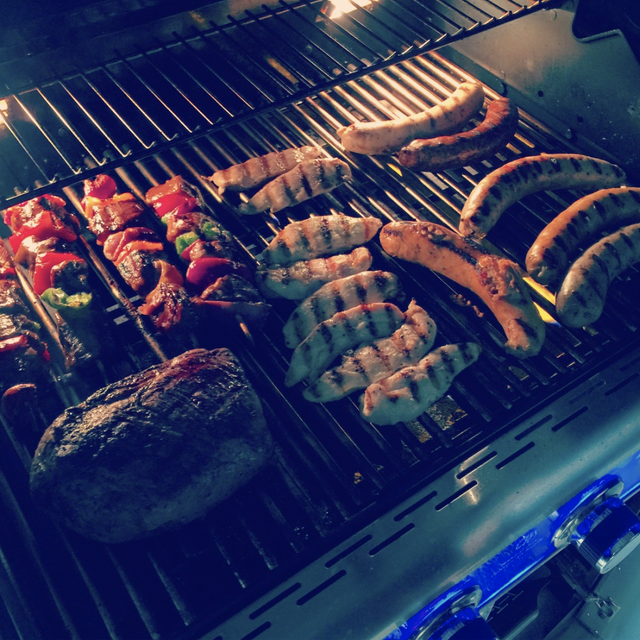 Also a good thing to remember is that it will get easier, and MUCH faster, with practice. If it takes you 3 hours your first week, don't worry! Think about how you can streamline the process and make it faster next week.
Buy the pre-trimmed meats. Buy the pre-washed and pre-cut veggies. Time is money too, folks. Sometimes it makes all the difference just to have that part done, so for many people it justifies the small additional expense!
The bottom line with anything in fitness or nutrition is to remove the road blocks between you and the lifestyle you want to have. Don't make things harder than they need to be!
How will you simplify your routine? Which of your favorite meals will you turn into healthy prepped dishes this week?
Please feel free to comment, upvote, or resteem if you'd like! :)