I'm always getting questions about what constitutes a "healthy snack." I totally get it, nutrition can be the most confusing part of getting your balanced lifestyle dialed in!
I've heard countless clients ask about fruit, and often this conversation migrates to whether or not dried fruit is a good option for a goal-friendly bite between meals.
The answer for most of my clients, who are looking to lose body fat or maintain a lean physique, frankly is no - unless it's carefully planned for in one's nutritional approach and eaten in moderation.
Although flavorful, tasty, and filled with antioxidants and micronutrients, fruit in general is high in sugar (fructose) itself by nature, so the quantity you consume is something to keep an eye on if you're looking to lose fat or keep it off.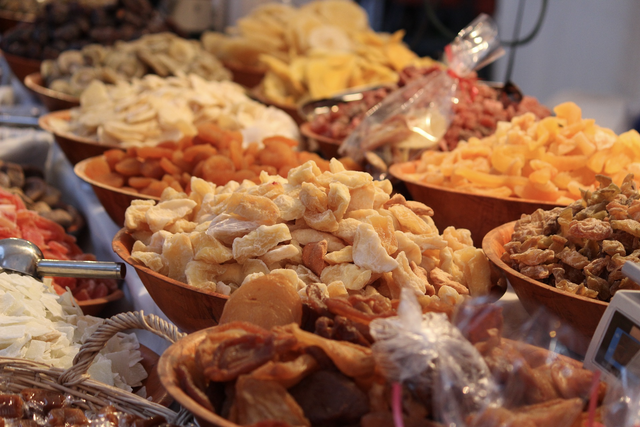 Source
When it comes to dried fruit, the concept is the same - anything that contains high amounts of sugar is important to be mindful of!
Sometimes dried fruit (which is usually plenty sweet on its own) even has added sugars - think mango strips, pineapple chunks, dried cranberries, etc. - which drives the sugar content even higher.
I'm not trying to demonize fruit here by any means, I just want to make it clear that although it's natural and minimally or completely unprocessed, fruit contains sugar - most people get a lot more sugar in their diets these days than they need, which means that the excess is typically stored as fat. Sugar from fruit, sugar from candy, sugar from soda, it's all energy that, if over-consumed and not used up, will end up being stored by your body for later.
Anyway, moving on!
Because it has been dried (meaning that almost all of the water has been removed), the now shriveled fruit loses the quality of having that satisfying volume which is one of fresh fruit's most notable redeeming qualities. It has the same amount of calories and sugar as it's fresh counterpart, just condensed into a much smaller package - NOT a good thing!
Dried fruit still has the fiber and micronutrients of fresh fruit, but it has now shrunk to a fraction of its original size, rendering it so much easier to overeat because it takes up so much less room in your stomach. Plus, it's flavor and sweetness is concentrated, so it becomes even harder to put down!
I like to think of the example of dried apricots, to keep things in perspective - apricots are not super high in sugar, but they do contain a little under 4 grams per piece, so they're kind of in the middle of the road and make for a decent illustration of the concept…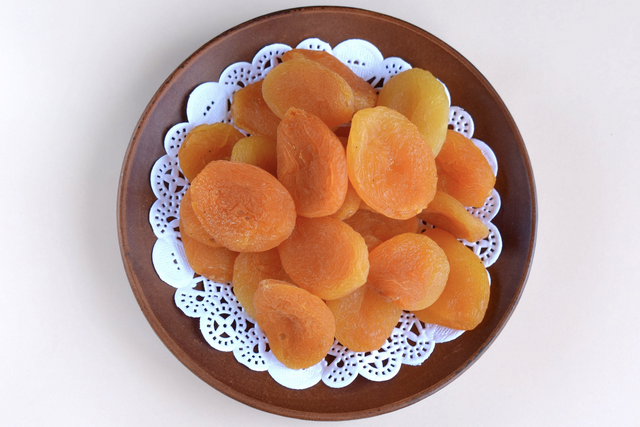 Source
Dried apricots are about the size of a quarter, maybe two bites each maximum. They're sweet, chewy, and delicious. If you're not paying attention, it's easy to eat 10 of them, maybe more, without a problem. I've known clients to sit down and polish off half a bag of these little guys in a single sitting, which is a lot more than ten!
But would you buy a bag of 10 or more fresh apricots and go to town on them? Likely not. That's a shitload of apricots! And even if you tried and succeeded, at least you would be super full and satisfied after eating all of that volume in fruit, whereas those 10 measly little dried nuggets won't put much of a dent in your hunger.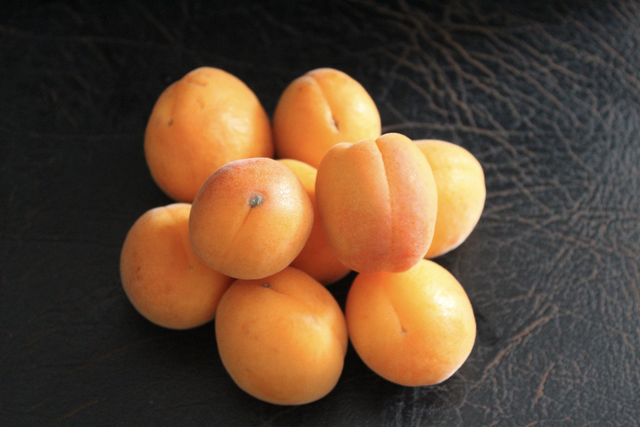 [Source}(https://pixabay.com/en/fruit-apricots-mediterranean-3432736/)
Since apricots have about 4 grams of sugar each, eating a satisfying serving of around 4 fresh ones would provide a little less than 16 grams of sugar. However, if you start munching on a bag of the dried ones and get through 10 (again, not a difficult task) you'd already be at about 40 grams of sugar - getting close to the amount in a can of Coca-Cola, four medium chocolate chip cookies, or 36 gummy bears.
Dried fruit is so high in sugar and calorie dense that unless portions are managed very carefully, in my opinion the benefits don't outweigh the consequences. There are other ways to get fiber, micronutrients, and antioxidants without the sugar overload!
In short, you'd be better off having a piece of fresh fruit - especially in lieu of other sugars in your diet!
So consider dried fruit a treat that just happens to have some micronutrient benefits, and consume it with the mindset of careful moderation. Just because it's natural doesn't mean it's a "free food," it's goal-friendly, will help you lose weight, or will automatically make you a healthier person!
Again, I'm not saying fruit is unhealthy - it's just important to think about the choices you're making and how they will affect your body. Weighing your options appropriately and being informed is key!
Have more questions? Fire away!
Please feel free to comment, upvote, or resteem if you'd like! :)