MAP Rewarder: Paid Out Rewards to Delegators for 26 Aug 2019 (19.9% APR) in MAPR Tokens
This week's distributed profits are 0.382%, equivalent to 19.9% APR.
Total rewards to delegators, including bonuses, are 0.395%, or 20.6% APR.
---
last week I published a very short post with payout information. Nobody complained, or even commented, so here goes again!
Remember that MAPR has a unique distribution and pricing system. If you look at the MAPR tokens you as delegator have received today, multiply that number by the new official BUY Price you get the same amount in STEEM as you would have done under the old system of just paying out STEEM transfers.
The added bonus is that if you don't sell this week's tokens, then next week their value will rise to at least the new BUY Price. This is how the token allows compounding of profits, for both delegators and token-holders.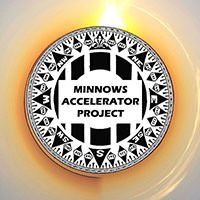 MAPR: The Numbers
All these numbers relate to a 7-day period (Monday to Sunday) and calculated in STEEM per SP.
Value of Steem upvotes = APR 23.0% [1]
Value of Steem rewards payouts = APR 17.3% [2]
Distributed MAPR payouts = 0.382% (APR 19.9%) [3]
Total MAPR payouts = 0.395% (APR 20.6%) [4]
MAPR BUY Price: 1.01886 STEEM
MAPR SELL Price: 1.02905 STEEM
[1] Theoretical maximum value of Steem upvotes, assuming 10 full upvotes at 100% power for 7 days, averaged over 7 days and expressed as an APR.
[2] Theoretical value of Steem upvote author rewards, assuming 25% curation rewards, 50-50 split of post payouts and SBD print rate, averaged over 7 days and expressed as an APR.
[3] MAP Rewarder distributed payout sent to delegators this week.
[4] Total payouts for the week, including bonus upvotes, free full upvote, free SBI and this week's distribution. This increases our overall payouts to about 90% of gross income.
[5] Our BUY price is the price you may sell your MAPR tokens such that their value in STEEM is the same as if this week's distribution was done by direct STEEM transfer.
[6] Our SELL price is about 1% above the BUY price.
Our MAPR distribution [3] is much higher than the average blockchain author rewards [2].
Also, the total amount MAPR has given out as distribution, prizes and upvotes, [4] is much higher than [2] and now almost as high as [1].
Profits will be paid today in the new MAPR tokens.
See you next week!

Next rewards distribution will be on Monday 1 September.
---
---
Building Steem's Fintech

[BUY MAXUV] - [READ MAXUV]

[BUY MAPR] - [READ MAP REWARDER]

[BUY MAPXV] - [READ MAPXV]

Plus Some Serious Funtech

ONECENT: The First Strategic Token Investment Game (STIG)