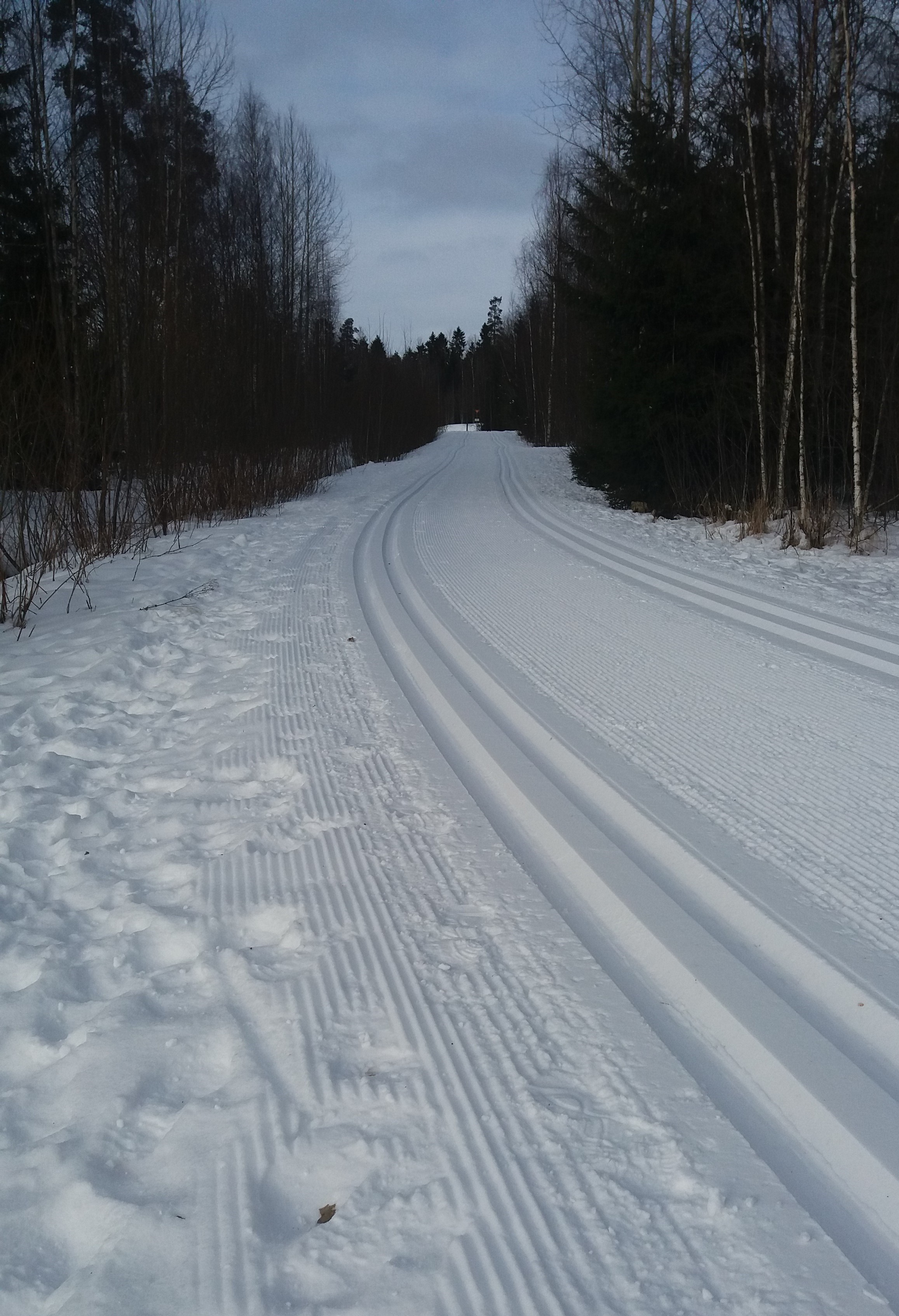 This is a ski trail maintained by the city of Lahti.
A snow groomer in operation
What you're seeing in the picture is a snow cat, a tracked vehicle whose weight is used to compact the snow. It is pulling equipment making a corduroy pattern on the surface and a track. Snow grooming extends the useful life of the trail by delaying the melting of the track in the spring. I also makes skiing faster and more comfortable.