I had to go to the supermarket again. I went out quite soon after sunset. The sun set at 15:23 today. This was taken half an hour later. Because the sun is so low even at midday at this time of the year, it takes the sun a long time to set (and rise). The sun does not get higher than about five degrees above the horizon even at midday.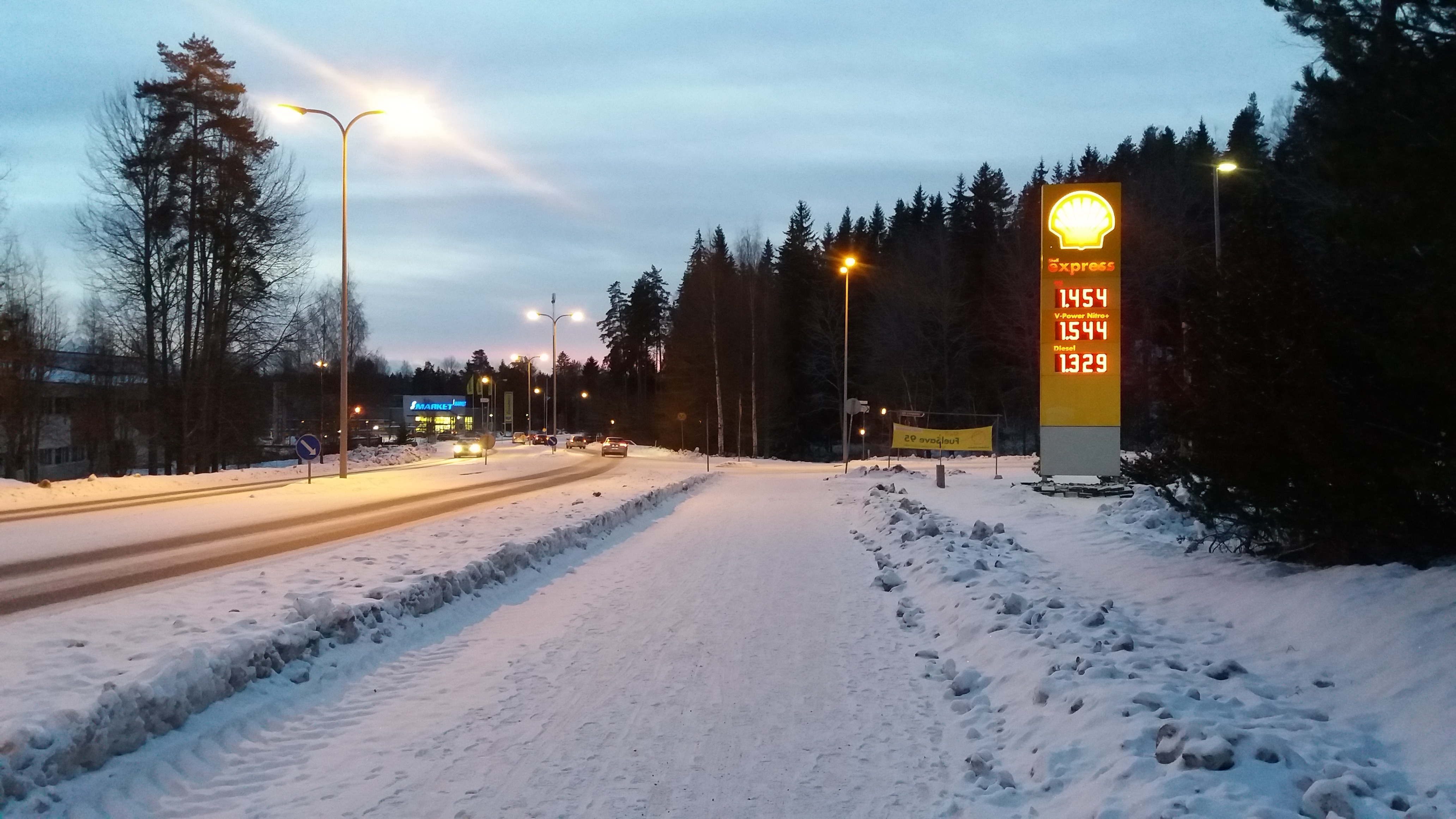 Taken at about four pm.
Presidential elections are coming up soon.
They've put up the stand for the election signs of each candidate already. The first round will be held on January 28. More about the candidates and the elections later.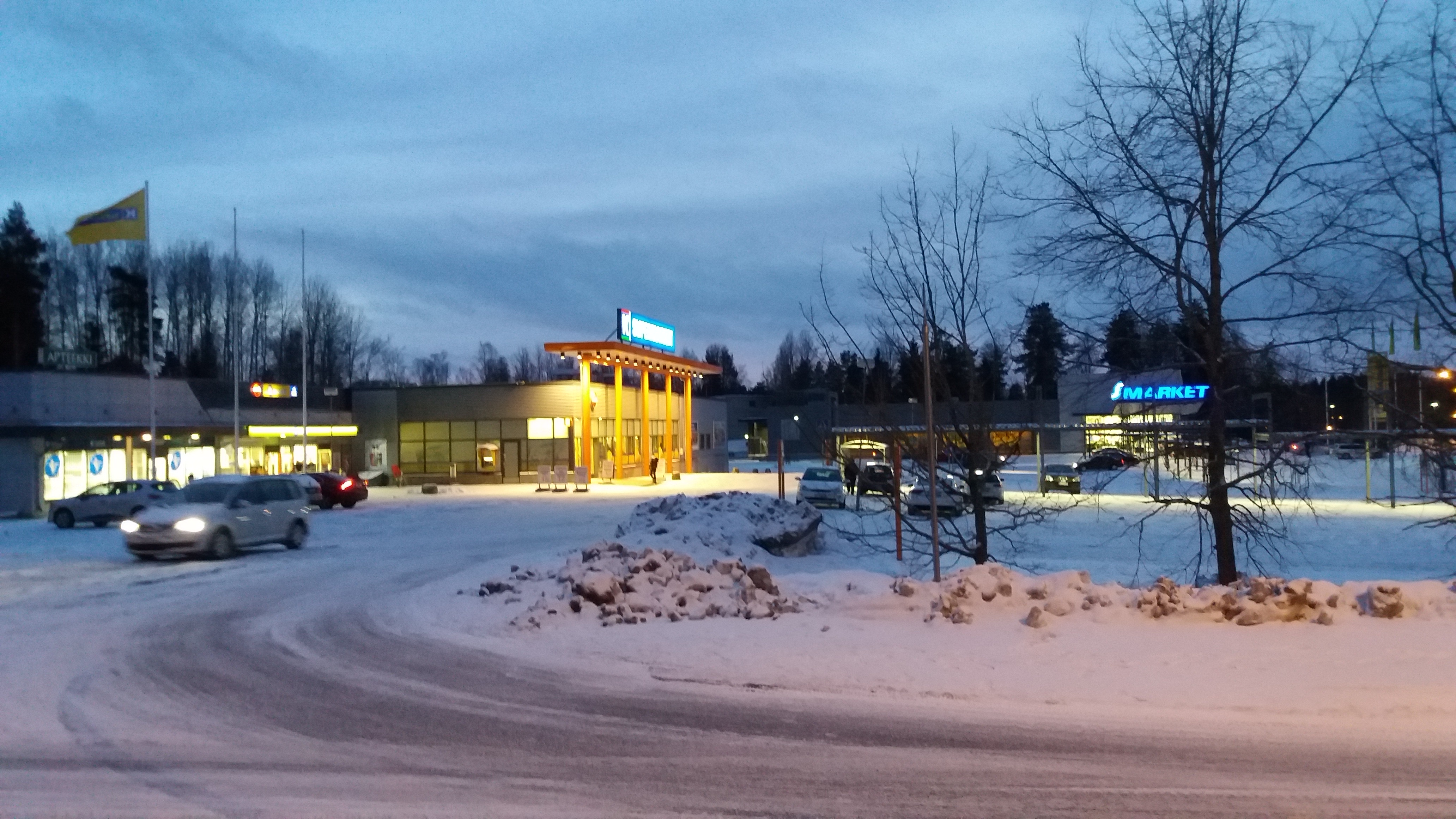 The sky is still rather light blue.
When I got to the supermarket I noticed that I had forgotten my wallet. I had to walk back home to get it. I came back later by car and did my shopping.