This is another one of those films that I initially skipped and actually didn't see it until it had been around for nearly 10 years. I don't know how I managed to miss it upon release. I guess I was too busy graduating from college.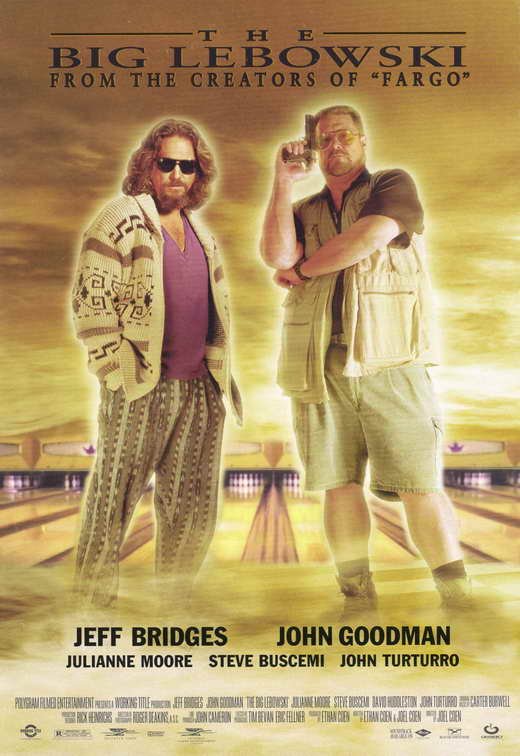 Jeffrey Lebowski, who is simply known as "the dude" among anyone who knows him is a man of simple tastes. He enjoys the middle-class finer things in like like bowling, classic rock, not working, and weed. He doesn't require a lot of friends and mainly doesn't look forward to doing anything except meeting up with his buddies Donnie and Walter at the lanes.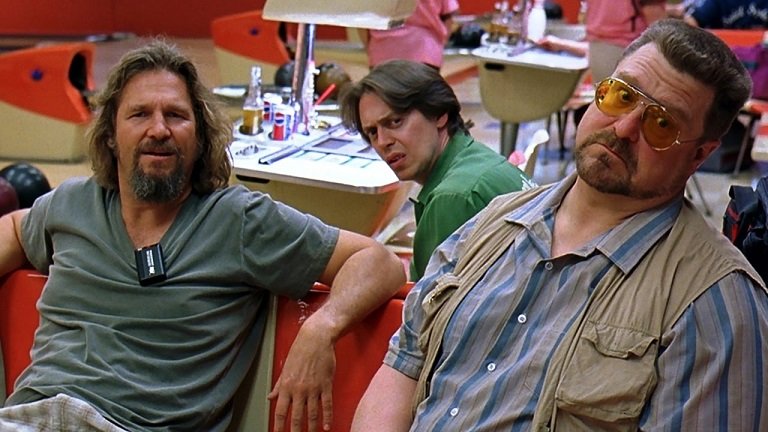 His life gets flipped upside down when a group of thugs stop by his house in order to reclaim money from him but they have "the dude" mistaken for another far more wealthy Jeffrey Lebowski. I don't want to spoil the film but basically "dude's" life becomes much more complicated and far more interesting than he wants it to be because of this case of mistaken identity.
I was surprised to find out that this was actually a box-office failure and received quite a few negative reviews back in the late 90's. However, it seems that time has improved the overall impression as most reviews it received later were all positive and is now considered a cult classic. If you haven't seen it you definitely should.
One of the most surprising things was the presence of John Goodman as a short-fused, foul mouthed, tough guy pal. You need to understand at the time that John Goodman was considered a wholesome family man due to his long-term involvement in family-friendly films and most notably his role as the father on "Roseanne."
Nearly everyone in the film gives a great performance, the only exceptions would possibly be cameos by certain celebs who are almost certainly just friends of the Coen Brothers. The soundtrack is great and the story, although a bit dumb, still holds your attention.
Overall I give this film an 8 / 10
I am sure some people will shout at me for not giving it a perfect score.