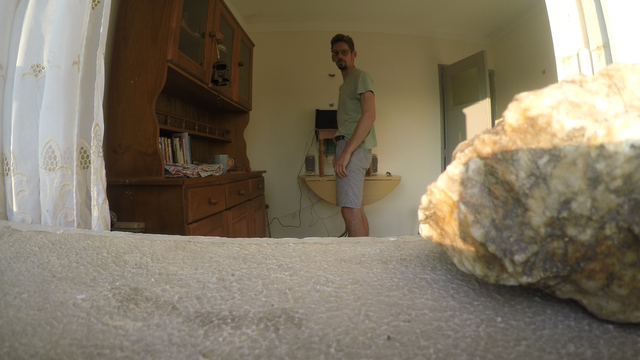 I spent the last couple of days in filmmaking mode. Being cast and crew all at the same time.

Besides almost daily Skype calls with my partner-in-crime Ted, it's really all DIY (in other words, Do It (All By ) Yourself filmmaking. Ted and I discuss the project over Skype and then start creating it/ shooting the scenes of our characters, all by ourselves. In fact, Ted is doing even more than me. He's the editor on this project. And - as he knows what footage is still lacking - he;s also directing me, at times.
I must say that I don't mind not being the director anymore. It was a position that I took upon me, in my early filmmaking days. As I felt that it was the only way to change my stories into actual films. That's all in the past now, though.
Three days ago, when Steemit seemed to have partially recovered from its latest update, I couldn't wait any longer. I had to share some footage of the project with you all ( or should I say few of you? ) and did so by uploading a short teasing - in the filmmaking kind of way - clip. In case you missed it, here you go:
Tunnels of the Shadow People - Teaser.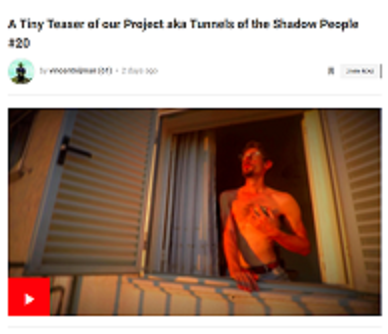 This video hints at the first episode of this series and I am happy to announce that this very first episode is actually finished by now. To quote Ted:
Episode 1 turned out better than I thought it would

The above was last Wednesday. Since then, he told me several times how much he likes it. I can't wait to see the result myself but will be patient until the moment he feels like sharing it with me.
Ted also told me the following:
Checked your E2 footage and you might need to do a little more filming for dialogue.

He's talking about episode 2 here and he was being modest. I had to reshoot almost the entire episode, haha. Not just because of the crappy audio of the GoPro but also because my acting felt very forced.
The plan is to film four episodes before we shart sharing the first one with you all here on Steemit. From then on ( probably mid October ) we will be sharing an episode a week. Having four of them in the can before we start releasing, gives us a buffer to work on future episodes without having to stress out whether they will be finished in time.
Anyhow, Thursday was a productive day. After a late afternoon hike, I suddenly had an urge to improv and came up with a video that will probably be used at the end of episode 3.
Today and yesterday, I spent about two hours ( due to the necessity / light of the setting sun ) reshooting episode 2. I hope Ted finds the footage decent enough. I expect it to be the case, I'm happ enough with the result and that's usually a good indicator.
I filmed with both GoPro and iPhone and used my iPhone as an audio recording device. I had fun, but am - honestly - already looking forward to filming episode 3. I already practiced / run through part of it, last week, in my adega. The storage room underneath my house, as you can see on the following screenshot: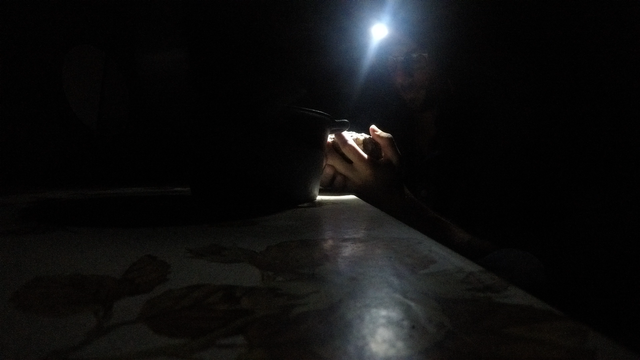 Episode 4 will mainly be carried by Ted('s character ) and take place in the notorious tunnels that this project is named after. So, it seems like I will be finished shooting - at least concerning the first 4 episodes - pretty soon. That's a good thing, as my parents, brother and my brother's girfriend will be visiting Portugal in a week's time. As soon as they've left, Tunnels of the Shadow People will finally be brought to you. I hardly can't wait and I promise you it will be worth the wait.
TO BE CONTINUED ( as it's too fun not to )