Sanketh will be on his way to office. He will be wearing his shoes when his father's brother Ramesh stops his car in front of him. He gets out of the car and from the back door of the car two more people both of them men, they look like they are in their late 40s,Ravi and Shekar. Sanketh will be curious about.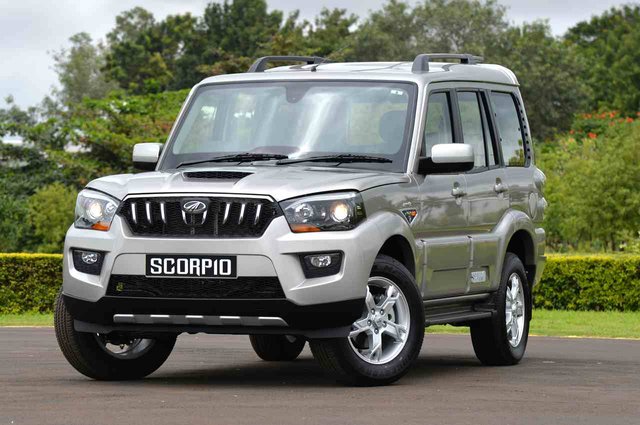 Ramesh will go near them.
Ramesh: This is the house I am talking about.
Ravi: Can we go inside and check?
The three men will be on their way in. 
Sanketh: What is going on? Who are these men?
Ramesh: They just want to see the house.
Sanketh: Why? 
Ramesh: To buy it. Now, just step aside.
Sanketh's mother who will be inside will come near the door.
Sanketh: Mom, did you call him here?
Ramesh: Shobha, just let us in. We will go in 5 minutes. 
Shobha: Sanketh, lets them in.
Sanketh: We are not selling the house! 
Shobha: Stop it! Just let them in. Come in..
Sanketh will get angry and he will step aside.
The three men will get in.
Ramesh: See, here is a bed room. I think this house will be perfect for your employees to stay.
Ravi: Yes, is there toilets?
Ramesh: Yes, everything is there.
Shekar: So, how much are you asking?
Ramesh: Come lets all sit and talk.
Sanketh will be looking at this and he will be boiling with anger. The three of them will sit in the living room.
Ramesh: Shobha, why don't you make some coffee for the guest?
Shobha goes inside.
Sanketh will hear this and he gets inside and starts starts staring at Ramesh. 
Ravi: Who are these people living here? Are these your relatives? 
Ramesh will look at Sanketh and shifts his gaze back to Ravi.
Ramesh: Yes, relatives. Far relatives.
Sanketh: Uncle, how is Sachin and Sushma?
Ramesh will look at Sanketh. Sanketh will be giving him a creepy smile.
Ramesh: They are fine.
Sanketh: I heard Sachin got beaten nicely in the road the other day.
Ramesh will be trying to hold his temper.
Shobha will come out with cups of coffee in her hands. She will be giving it to the guests, but Ramesh will stop her.
Ramesh: Wait..
Ramesh takes a cup and he takes a small sip.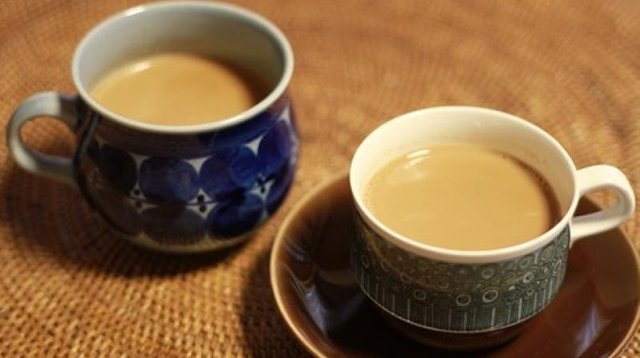 Ramesh: You call this coffee? How can you serve guests this? Guys, trust me. This coffee tastes like shit. Let's go.
Shobha: But..
Ramesh: Aye! Just throw it away. 
Ramesh keeps the cup back.
Sanketh: But, last time you told you liked it.
Ramesh will get angry and he slowly calms himself. 
Ramesh: You both wait out side. I will be back.
Ravi and Shekar goes out side and they will be waiting near the car.
Ramesh: How dare you talk to me like that in front of my guest?
Sanketh will be staring at Ramesh.
Shobha: Sorry, I apologize..
Ramesh: Sorry? you bitch.. Is this how you make coffee? are you trying to insult me?
Sanketh will get angry.
Sanketh: Aye! call your wife a bitch!
Ramesh: What did you just say?
Sanketh: You heard me..
Shobha: Sanketh stop it!
Ramesh: Bitch and son of a bitch... nice combination.
Sanketh: Oh, if I am a son of a bitch, you must be uncle of a son a of bitch. 
Sanketh laughs.
Shobha will go to Sanketh and will slap him. Sanketh will be silent.
Ramesh: If my son talked like this I would have cut his tongue. You, keep the papers of this house ready.
Sanketh: We are not giving any papers.
Ramesh: Oh so what about my money? What? You think you can pay me by doing some job? 
Shobha: Just give us some time. We will give your money.
Ramesh: I am ashamed to call your husband my brother. He took money from so many people and he died. Such a horrible death.
Sanketh will be getting furious. But, his mother will hold his hands trying to stop him
Ramesh will get out of the house.
Sanketh: How can you be silent?
Shobha: What do you think? you can talk anything to him? We owe him money, you know that right?
Sanketh: Yes, but he is treating us like out casts.
Shobha: Just let him do what he wants. You just think of arranging some money.
Sanketh: We shouldn't sell the house.
Shobha: I will beg him to give one month time. Before, that we should do something.
Sanketh: 10 lakhs.. I should talk to Rajeev sir. He will have some idea.
                                                                        ****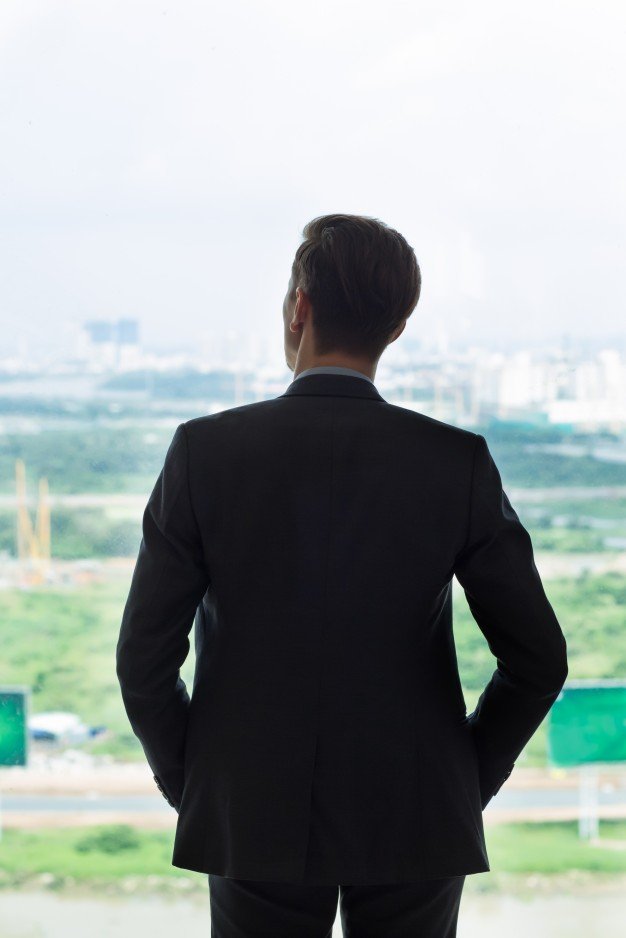 Rajeev will be in the office and he will be in full of joy after hearing his mothers news. Sonam enters.
Sonam: I booked the tickets.
Rajeev: How many?
Sonam: 2
Rajeev: Make it 3. Lets take Sanketh also.
Sonam: Why? 
Rajeev: I don't know. I think he can learn something from this. This is like once in a lifetime thing. I mean, I am meeting my mom for the first time and I am 37 years old. 
Sonam: Okay, I will book.
Suddenly, Sanketh enters the cabin.
Rajeev: Nice timing, You pack your bags. Tomorrow we are going to Kerala.
Sanketh: Why sir?
Rajeev: There are some lessons to you. But, why is your face a big question mark ?
Sanketh: I need to ask you something.
Rajeev: Go ahed..
Sonam gets out of the cabin. Suddenly, Sonam will receive a call. It will be her mom's.
Sonam: Hello..
Mom: Hello, Sonam... Can you come home early? 
Sonam: What happened?
Mom: You just come home no. I will tell.
Sonam: Stop it. You just tell me what is it, if it is important I will come.
Mom: Maneka had called. Jackie is now a father. Its a triplet!
Sonam: Oh my god!when?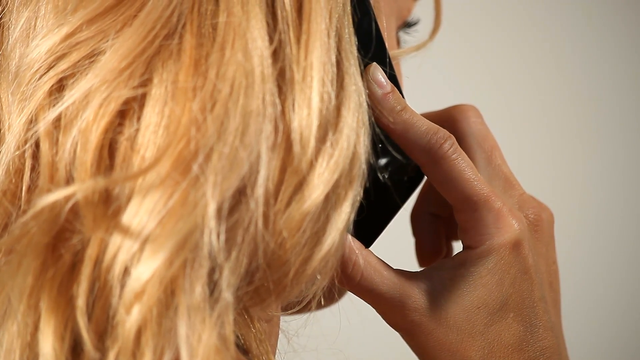 Mom: She called me a few minutes ago. We will go in the evening to see.
Sonam: Yes!
While Sonam is enjoying the news. Inside the cabin, Sanketh has finished telling what happened to him in the morning.
Rajeev: So, 10 lakhs in one month. Its not impossible.
Sanketh: Sir, please teach me. I am ready for anything.
Rajeev: We will do that, but you uncle. I just can't  believe it.
Sanketh: He just wants money, nothing else matters.
Rajeev: (Sighs) I really want to talk to this man.
Sanketh: Why sir? He is a very bad person.
Rajeev: You can learn more about your self from a bad person, than a good one.
Sanketh: He is very abusive. But, I am not stopping you. You can go anytime.
Rajeev: Do you know Adi Shankara?
Sanketh: No sir, should I contact him?
Rajeev laughs..
Rajeev: Kids these days.. Well he was a saint. I just remember one of his teaching. But, no time for that. I have an plan to fix your uncle. After we come back from Kerala. We will do that. Now get back to work. 
                                                                      to be continued....