When we were kids we all dreamed of being famous rockstars, movie stars, and (of course) rich.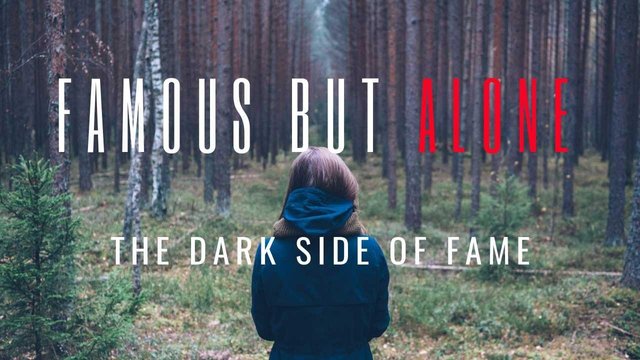 Nobody wants to talk about the dark side. We always hear about the tragic suicides of famous musicians and people are quick to ask, "why would they kill themselves, they had everything?"
I believe people dont correlate fame to being a natural energy. Something that can be positive or negative. Fame is the four letter word. I am making a new film called FAMOUS BUT ALONE. I'd like to go into detail on the subjects that nobody wants to talk about. The depression. The stalking. The darkness.
If you are interested in updates on the progress as I create this film, follow me here @johnroomusic I'll be posting every detail about the films creation from story ideas to interviews with the stars. If you have anything you want to see or hear in this film, go ahead and drop it in the comments section. I'd love to hear your ideas.