I am led down into the hold of the ship and manacles are slipped around my ankles. A mat is spread over some sacks and I am tossed on it. After moving around the almost empty hold for some minutes, my gaoler climbs up, shuts the hatch behind him and leaves me to my fate. My body is still too weak so I am grateful for the reprieve. I avoid sleep as much as I can because I do not trust my dreams anymore and with that creature close by, I did not know what to expect. It would make me mad to see her speak through Nadir's lips again. Yet I am made of flesh and bone and I have been weakened, so darkness soon descends on me as my eyes flutter close.
---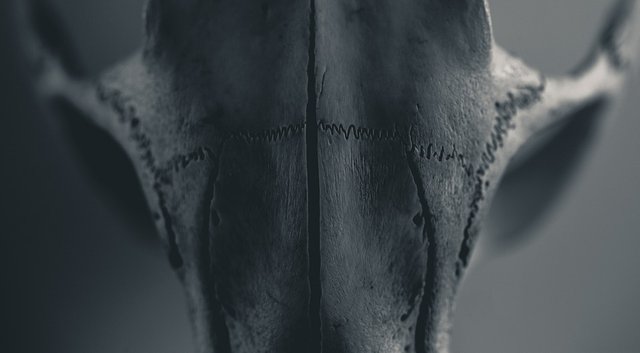 Pixabay: Republica
---
I walk into a large room. It is richly furnished unlike anything I have ever seen in my life. There are so many people in the room and they are all richly dressed. Everyone is looking at me and a space is created in the middle of the room leading from where I stand to a raised floor where a man sat on a sort of stool that has a back. The stool is huge and it is made of gold. I know because it glows in the flickering candle light that fills every part of the room. I step forward and I hear the familiar clink of manacles. I look down and I see that my ankles are chained and I am dressed in a dirty rag. I raise my eyes to look at the distant figure waiting for me. I can feel his eyes on me. They sear me like hot coals, place hooks into my soul and drag me forward, to him against my will.
I find myself standing small before him. His face is a dark cloud and I cannot make out what he looks like but I know that his eyes are on me. His fingers are clean and long, like the fingers of a musician. There is no gold on him whether rings, ear rings, or necklaces, despite the gaudy seat he sits upon. I can feel him smile as he watches me then my eyes notice the people by his side. On his left is the old man. He is seated on a mat, his dress a tattered mismatch of colours. His milky eyes are hidden from me as he is staring at the bones he keeps on tossing to the mat. I do not know what he sees but his face is filled with pain and manacles are clamped around his ankles. He is as much a prisoner as I am. The person on the right is none other than my captor, Medusa. She is grinning with those perfect red lips and white teeth of hers. She is dressed in a see through gown and beneath the gown I can see her skin, the lift of her breast and the kinky hair covering her mound. Her eyes twinkle with knowledge as she watches me study her. I turn away from her and look at the faceless man.
"You have hounded me for so long, yet you have not deemed it fit to tell me what you seek. What am I to you, this man who is too scared to show his face." I ask.
The old seer raises his head at my words and his blind eyes seek me out. He shakes his head and bends back to his bones. Medusa giggles and the court, for that is what it is cease to breathe. The faceless man does not say a word. He is not even looking at me but he is turned towards the old seer.
"What have you found?" he asks.
The old seer shrugs and wipes his palms on his tattered tunic.
"War, death, fire and blood. Nothing that I have not seen time and time again. He is surrounded with the stink of death but I do not see the face of those he works with. I see only his enemies not his friends." The seer replies.
"Who are his enemies then?" the faceless man asks.
"Everyone. His destiny is to destroy all that breathes, my lord." The seer replies.
The laughter comes without my knowledge I tell you. One minute I am staring in disbelief at the utter rubbish coming out of the blind man's mouth and the next moment I was laughing so hard, my jaw and stomach hurt.
"He should be killed." The seer said. "and it should be done now before he finds power."* He added.
The faceless man turns to study me then he stretches his hands and grabs the seer by his neck and lifts him from the mat without breaking a sweat.
"You would like that, wouldn't you? You would like to be the wanderer again, wouldn't you? He has shown you a path you had thought lost when you still had destiny guiding your feet, yes? You found something in that your hidey-hole that you have refused to share with me. Did I not give you life?" the faceless man asks; his voice soft in the silence.
The seer squirms and tries to pry apart the hand around his throat but his stick-like arms are no match. The faceless man squeezes and the seer's blind eyes grow big as he struggles to breathe. Two drops of tears form on the edges, that wrinkled tip of his eyelids and as they roll down, he turns to look at me. He smiles and whispers a word; bones.
Bones, I remember bones.
I remember my bones cackling
Beneath the grave before I rose
With the sun in the beginning of yesterday.
I remember my bones in an urn,
Cradled in the warm breasts of a broken heart.
I listened to her tears before I became wind,
Blowing across a troubled sea.
I remember the knuckles and clavicles,
The femurs and the caged birds
Within my chest singing of freedom.
I remember my bones
Tossing on someone's mat,
Seeing tomorrow, forgetting yesterday.
I remember bones, an island of bones
I fall into darkness as the words fade from my head. I awake up to darkness. I am back in the hold and my feet are still in the manacles. I try to struggle up but I feel something on top of me. I push at it and it slips from my hands but the weight is still there. I push harder and then I notice the smell. I know the smell. I have perceived it before, time and time again during the wars and plagues that I have witnessed. It is death, the smell of dead flesh. A dead body sleeps with me. I scramble back but I am too weak to go very far. I gag and heave but nothing comes up. The hatch opens and a lantern climbs down with footsteps.
It is the woman, Medusa. She raises the lantern and I see my companion. It is a putrefying body. I shift away from it and Medusa laughs
"You do not like your companion?" she asks.
"What is the meaning of this? Have we become children scaring people with fool tricks?" I ask, suddenly angry at the fear I feel within my bones.
"Fool tricks? Don't you know who that is?" she asks
I turn to look at the body and notice nothing familiar.
"This, my dear wanderer, is your seer friend. He wants him to keep you company as you consider what you need to say when next you meet which will be soon?" she replies.
Knowledge dawns like cold iron on my spine. By 'He' i know she means the faceless man. I turn to look at the body as Medusa laughs and climbs back up, shutting the hatch, leaving me in the darkness with my milky eyed, very dead seer.
---
warpedpoetic, 2019.