THE BEGINNING OF MY STEEMIT EXPERIENCE.
I was in a bus on my way back from a student interactive session in port harcourt when my colleague sitting beside me had made a post on our group chat sometime ago about steemit.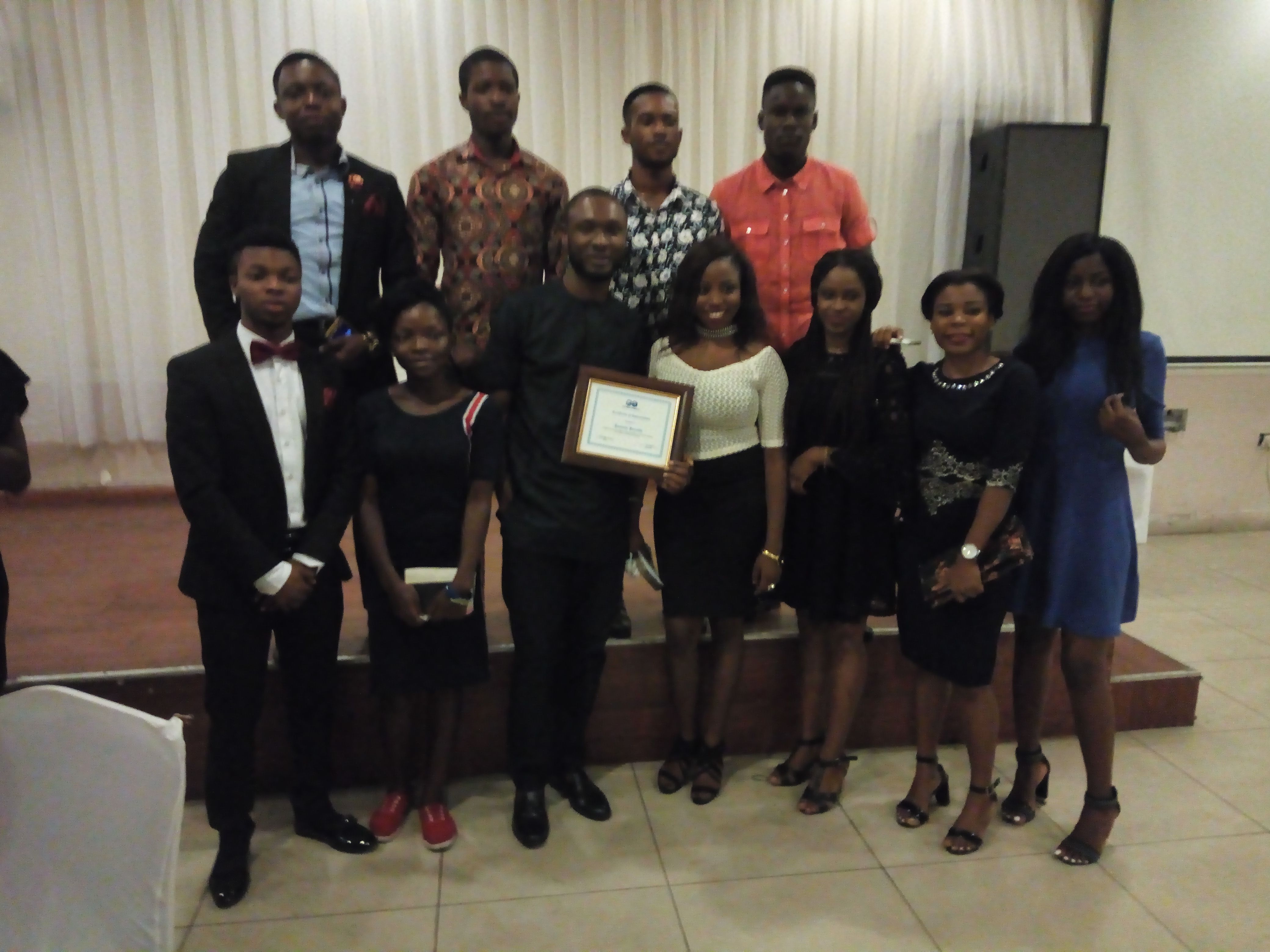 Since i was bored and had nothing to discuss about, i now asked her to tell me more about steemit.
She reluctantly said a few words "it's legit and very well organized " because she thought i wasn't gonna be interested in something like that.
She was surprised when i told her i needed the esteem app and i requested for her to sign up for me using my phone. Until then did she felt the need and drive to tell me more about steemit. I won't blame her for not saying much when i asked to know more about it. Like there use to say " you have to really show people the benefit of something and convince them to be a part of it". But trust me, am not that easy to convince especially when it comes to online business, have had my own share starting from MMM,UltimateCycler,Twinkas, and many others. the first thing that comes out of my mouth when any online business is mentioned is ""scam alert""lol.
Till i got to find out that this ain't no ponzi scheme, Steemit is a blogging and social networking website for posting meaningful things. I said to myself "JUST posting"??? The ain't no scam alert there, its worth giving it a try.
I signed up, verified my email and did the necessary procedures to becoming a complete member after i most have gotten home.
Joined a whatsapp community where people get to post their links for upvotes and resteem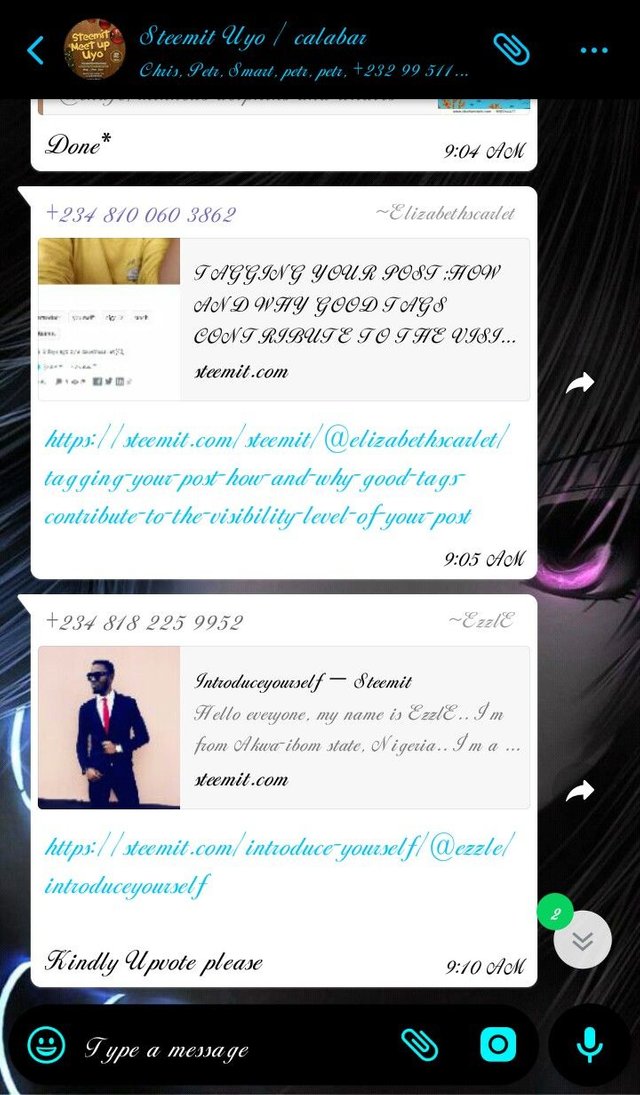 Didn't fully understand all of that but i was told that i have to make my first introductory post which i did. Trust me.. It was short and brief and i made my first mistake there.
Due to ignorance and being a newbie,Where you see "Tags" when submitting a post i wrote "UTOMO" didn't know what it meant but i knew i had to write something there. Not realizing my mistake,I felt okay that have atleast made my first post.
When i posted the link on the whatsapp group for upvotes, a few people laughed and were like " what does Utomo mean"? While others tried encouraging and telling me what to do as a newbie in the system.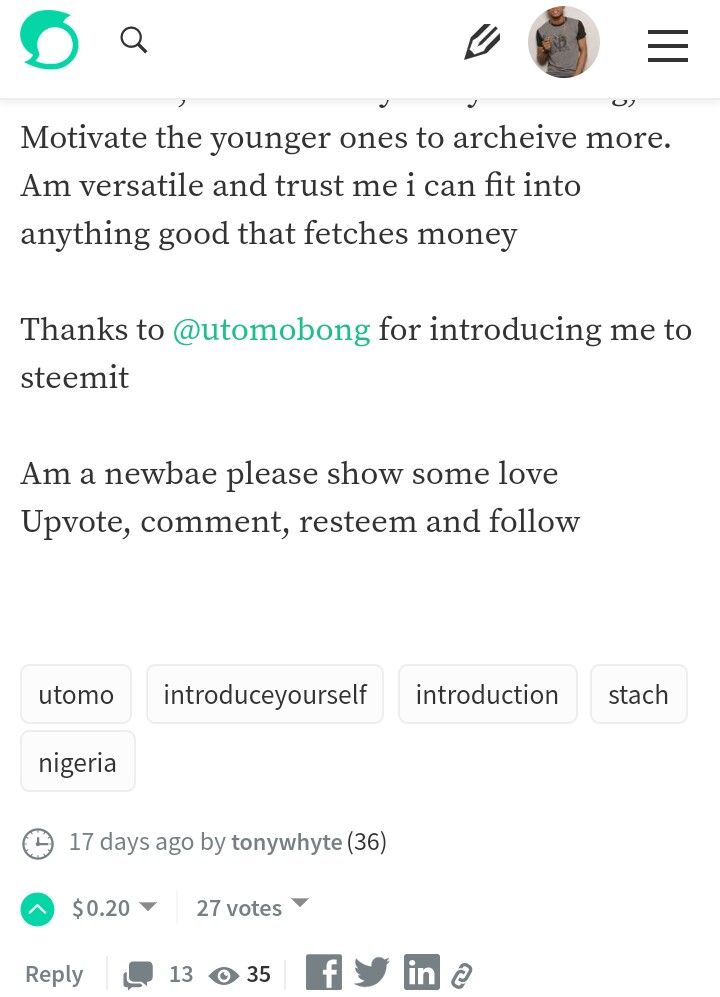 My second mistake was when i copied a post from somewhere and pasted on steemit. Still out of ignorance, i never knew that coping and pasting a post is wrong till i got a comment from "cheetah". Thought it was a normal comment like every other ones.
It was then @nexrules messaged me after i most have sent him the link for upvote, telling me that its wrong that i copied the post. That if cheetah commented on my post then it most have found similar content somewhere else. And truly i copied the post from somewhere.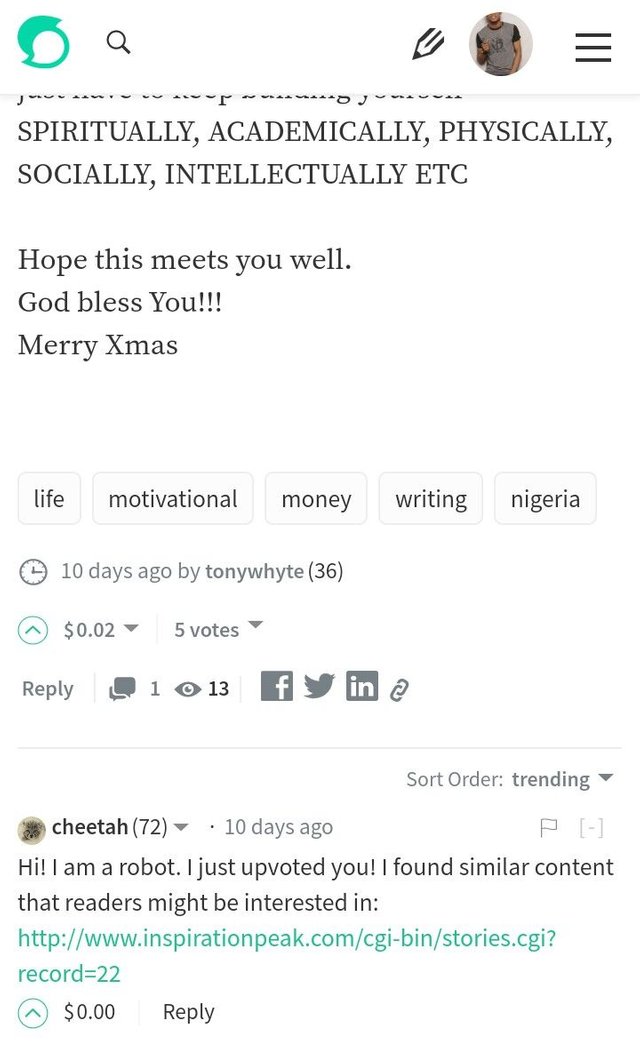 I picked up my phone,called this girl that helped me register on steemit. We sat over a bottle of soft drink that evening and she told me all i needed to know about steemit as a newbie,the right tags to make and i also read alot about it on google
That same evening she edited my tags and added a few more to the mistake i made already since it's not allowed to delete a tag after being posted
The point am making there is,
** Get to know something before concluding.
**Because of a few mistakes shouldn't make you give up on something, those mistakes are there to motivate you to wanna know more..
**Don't be too quick to judge because of your last experience. You never can tell where your luck will come from.
I never regret being a member.
Thanks to @utomobong and @nexrules.
I'm glad to be among the steem community.