TinyReads #3: Survivor
Hello everyone!
Another week, another TinyReads post. This week I chose to read Survivor to you. The second in my series of Rainbow Stories.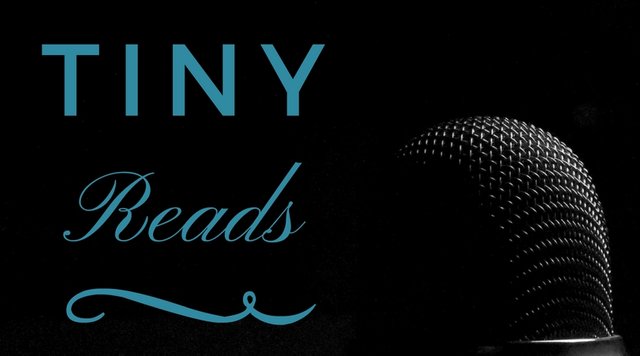 I've been experimenting with my recording setup, since I wasn't happy with the backgroud noise on my last two TinyReads recordings. At the moment, I'm stuck recording everything on my phone. My man and I are about to pack up our belongings, move to an old homestead and start renovating.
I really can't justify investing in new equipment only to risk it getting damaged among demolitions, roofs being replaced and the house being otherwise gutted and renovated. I did find a few options as far as recording apps go, and will be doing a little trial and error with my audio stories to figure out which one works best.
This is already a much better result that the one I got last week. Hope you enjoy. ;-)
As is always the case with my Rainbow Stories, the SBD payout of this post will go to @tarc, the animal rescue run by @rhondak, almost entirely without support from her local community. There are some exceptions, such as @witchguard and his wife @arrelaine13, @cherielayne and @catherine813, who live nearby and often volunteer at the shelter.
These stories are not only my way to raise awareness, but also a way for me to support Rhonda's cause just a bit.
---
The TinyReads series have their own little folder on my Fiction Steemshelf.
If you would like to read more of my work, feel free to have a look around on my off-Steem blog page. My library there contains all of the pieces I've written since starting my blockchain adventure.
---
The Writer's Block is a home to writers from every corner of the world, and from every discipline that involves the written word. I consider myself lucky to have found this amazing community. Not only have I found help, support and encouragement there, but I've found people who feel the same way I do about writing. I've found a second family there. Do you write? Would you love to be a part of a community that can help you learn and improve your writing skill? Our door is always open for kindred spirits. Come and pay us a visit by pointing your pointy thingie at the animation below and clicking.