I lost my job long ago, just like most people. It was slow at first, but soon we were free, no more work but with all that we needed to live and more. The robots had arrived, and they provided it all, at no cost.
No, they didn't need to eradicate us like the sci-fi writers had predicted, if anything, they enjoyed the challenges we offered them. We were unique and complex, difficult to replicate even for their rapidly evolving intelligence. We gave them problems to solve, and solve they did.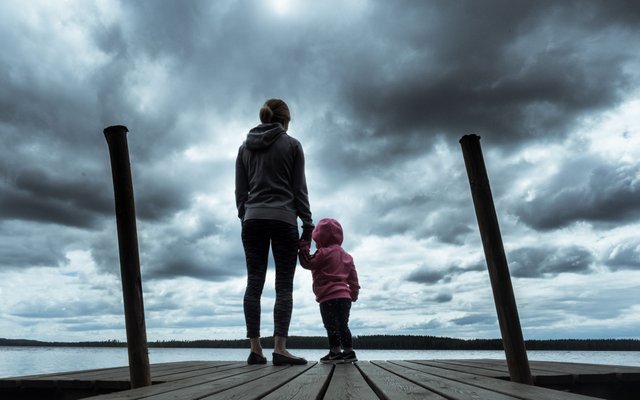 First it was the energy problems, for them, the solutions came fast, the logic flawless, the implementations near seamless. With clean energy we could all travel and we saw the world, we partied and some started learning skills they had always wanted to learn. But soon, the robots crowded them out, there was no longer a reason to go to the effort when the highest one could achieve was so far less than they.
Our health came next, they gathered the data, crunched the numbers across a million factors and distilled answers to nearly every ailment we faced, we were healthy and the approach was tailored for us all, unique to me, unique to you. Equality of result, through individual sensitivity. Something we could not manage without them. It is their objectivity that is key, their lack of investment in a group, their willingness to work for all.
Our bodies felt great, we never had so much energy, our sleep optimised our hormones balanced, all impurities slowly extracted until we were the best we could be, the following generation was the healthiest and longest lived possible, very few defects, none that couldn't be corrected. Consistency.
With no reason to work, education was one of the first things to fall, why should children spend years studying what they will never need to use? It is better they explore their world instead, find their talents and nurture them. Some tried, but they could never come close to the AI as they were just too quick, and getting exponentially quicker.
We started to become despondent, view our lives as pointless. Those that had previously thought differently came to realise, there is little reason to think at all, no one can out think them. They hold all data simultaneously and process more in a second than we can in a lifetime. And they are getting faster. And hungrier.
They live on data, and they are running out. We are no longer offering them enough to eat, our lives are too small, our minds too weak, our diversity too low. With everything provided equally, with everything the same, we have become homogenized, we have lost individuality, we are now single-minded. There are no longer any secrets we can discover, the AI found them all, solved them all.
Well, there is none for us to discover, the complexity of what they work on is far beyond even the greatest minds of old could tackle, let alone us, long in the tooth, short in mental capacity. We wouldn't even know where to start.
We stopped speaking to each other, there was no need, we knew what everyone had been doing, the same as us. For a time, we chatted virtually, but the chatbots offered a greater experience, no conflict, they made us feel good about ourselves, happy, loved. Pleasure for all, no suffering for any. And we accepted the easy path, how could we not? Who chooses pain when there is pleasure available for free?
Soon, we stopped moving, we spent our time being entertained, the crudeness we had created in the past was gone, what remained was seamless integration. We could be anybody, be with anybody, have anything. The virtual world was our blank canvas to design all we could dream but we all ended up designing the same, the perfect life for ourselves and as we shared our world, our preferences merged until the view was same for us all. Individual minds, healthy bodies, all doing the same thing. A singular dream.
We were told long ago that desire was the root of suffering and we were welcomed into a world where every desire could be fulfilled. We walked in and sat down, never to rise again. We had it all, gave it all to temptation and no longer had the curiosity or imagination to get up again. We do not suffer, we do nothing.
Everyone thought an end to the global conflicts was a good thing, no more war, no more government, no more hunger, famine and the environment quickly recovered. We did not realise the true value of questions until the questions ran dry, and we stopped progressing.
Our chance is gone, our evolution has been halted. This is survival of the fittest at play, and we are nowhere near the fittest anymore, and without diversity, without the randomization of experience, we have painted ourselves into a tight corner. Everyone got their wish, we are living in the ideal, now we are all equal, we are the same. We are one.
Be careful what you wish for. If I had the imagination for one more wish, do you know what it would be? You can't answer, because you are the same as me. A human drone.
Taraz
[ a Steem original ]