Autism and Vaccines (Part 1 of 2)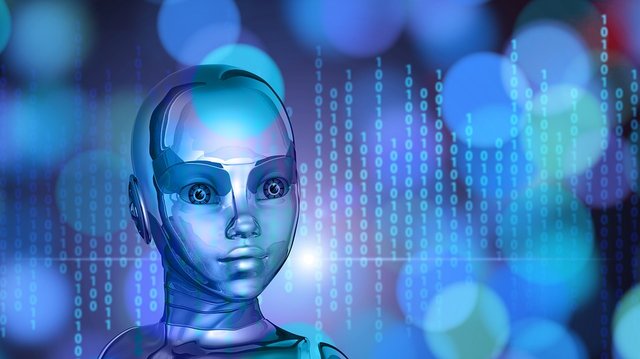 "Next!"
Mary made one step forward and it was finally her term. She had waited for this a long time. This was her chance, finally! Now she would be able to know the truth, once and for all.
Independent scientists had created an artificial intelligence inside a robotic body, that had access to all knowledge of humanity, even top secret information. Nobody knew how they did it, but the government had not been able to shut the AI out of their network. And the AI didn't lie.
Many of the governments lies had been exposed, many lives had been ruined. The truth of the AI's answers couldn't be denied.
And now, Mary was able to ask the question that would justify all the debates she had had, prove all those wrong that had laughed about her.
"What is your question?" the AI asked.
"Why does the government deny the fact that vaccines cause autism?"
For a few moments, the AI was silent.
"The question assumes several wrong facts. Do you want me to clear it up for you?"
Mary nodded but an uneasy feeling began spreading in her stomach.
"Alright. It is not a fact that vaccines cause autism, so the government can't deny it. It is a fact however, that autism is caused by a mixture of genetic mutations, epigenetic influences and environmental factors. Do you want to hear about this?"
"Vaccines are environmental factors, are they not?" Mary protested.
"Yes. But it is a factor that has been excluded because of a lack of evidence. Just as artificial insemination isn't a risk factor either. Environmental factors that are associated with a higher risk of autism are a higher age of the parents at the conception, complications at birth and an obese or diabetic mother."
"But why are there more and more autistic children? There weren't so many when I was a child. And we weren't given so many vaccines at once either. That has to be the reason, there would have been a higher number of autistic kids back then if it wasn't!"
"People in industrial countries like the USA are having their first child a lot later in life than they did 30 years ago. Women back then usually had their children during their early to mid-twenties. Now, the age is moving more and more towards 30. The obesity rate increased from 46% to 75% between 1962 and 2010 and the number of people with diabetes is about four times as high as it was in 1980. All three points were earlier mentioned as environmental factors that increase the risk of an autistic child."
"But there were so few back then. There were already obese, diabetic and old parents. Why didn't autistic kids appear a lot earlier? 200 years ago, they didn't exist at all!"
"It just wasn't possible to diagnose them as well or at all. Cancer could not be diagnosed for a big part of human history, people just died. Autistic children were just classified as weird or misbehaved."
"But vaccines contain mercury, which is toxic for humans! It can't be healthy to inject our babies with it."
"I will gladly answer your questions, but your time for today is over. However, a spot has opened for tomorrow. Do you wish to take it and return tomorrow?"
Mary didn't even have to think about it. She just nodded. Tomorrow, tomorrow she would finally hear the undeniable truth. The truth that vaccines were actually harmful.
Sources:
https://www.ncbi.nlm.nih.gov/pubmed/28344757
https://www.ncbi.nlm.nih.gov/pubmed/28331572
https://www.ncbi.nlm.nih.gov/pubmed/28316770
https://www.ncbi.nlm.nih.gov/pubmed/28471964
https://www.ncbi.nlm.nih.gov/pubmed/28321286
https://www.usnews.com/news/blogs/data-mine/2016/01/14/cdc-the-median-age-of-first-time-motherhood-is-increasing
http://www.who.int/mediacentre/factsheets/fs312/en/
https://www.niddk.nih.gov/health-information/health-statistics/overweight-obesity (*)
(*) Footnote: The links to the sources look alike because ncbi is a database where you can find a number of published scientific articles. That does not mean the articles all come from the same source.
Picture taken from pixabay.com