Punker Notes [Original Novel]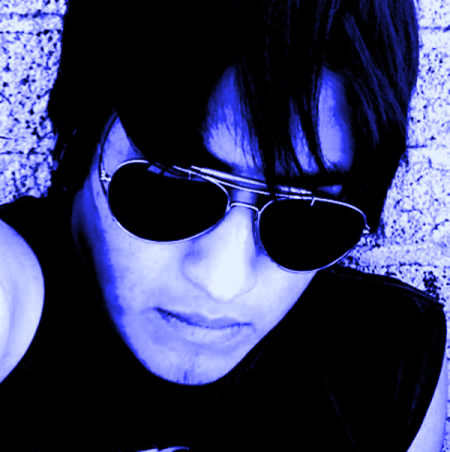 Part Two: Road Trip
Note #22
We go to Chancey's about every other night that first week. We sneak a bottle of Mawmaw's rancid champagne in regularly. We shoot pool with the D.J. playing requests for us. Frank and me usually buy one drink apiece. Jenkins of course isn't 18, so the bartender won't sell to him. But we've always got the champagne. With us usually hanging in the pool room, the staff can't see that a minor is drinking on the premises. There are never more than five clients in the place at once and rarely any hot girls. Being from out of town we have no idea where to go besides this place. And being out in the suburbs, Harahan Municipality to be specific, it's like we are cut off from whatever hip goings-on may be happening in New Orleans proper.
On a Friday night we're at Chancey's once again shooting pool. A tall really pretty young woman with dirty-blonde shoulder length hair comes in and sits down at one of the small tables in the pool room.
She lights a cigarette then gives us all a once-over, "You guys musicians ah somethin'?"
"Yeah..., uh...we got this little band goin'," Jenkins lies then begins exaggerating. "Got like a Hammond organ, snare and bass drum, guitar."
"Yeah...," I jump in. "Floorboards..., floorboards rock n roll... That's what we play. Scotty Moore..., D.J. Bonebrake..., 'Race With the Devil...' that kinda shit."
"And raunchy fuckin' noise...," Frank interrupts. "Yeah..., we're not from around here... From California," he adds and soon he's sitting at her table chatting her up.
Me and Jenkins keep shooting pool seeing Frank has got the drop on us with this young woman. She looks to be about 26.
Later, after this woman and Frank have been talking about stuff to do in New Orleans she asks, "Y'all ever go ta Déjà Vu?" Then we're following the dirty-blonde, Charlene, in her olive green four-door hardtop '57 Pontiac Star Chief. Soon we pull up to this Déjà Vu place which is located in the French Quarter.


Photo by CirrosisAguda