I fell off the face of the earth...again. My deepest apologies! But I'm back, and, hopefully, for good! Here is the beginning of a novel I'm hoping to finish this year. Any and all feedback welcome. Happy New Year, guys!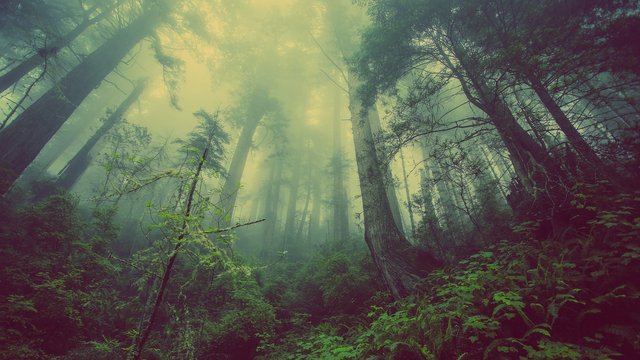 Image Source


According to my grandmother, the government took too long to finally admit that global warming was real, and that we had to do something about it, worldwide. Other countries, of course, had started decades previously to try to stop the effects of it. But we just kept chugging along, ruining everything in our wake.
Gram told me that there used to be trees and fields all over outside of the city. Great open plains and forests. I wouldn't call them fields anymore. It's more like a desert. The grass has died; everything has turned to dirt and dust. And trees, none of those left out there.
Our cities though, she said, are something to be marveled at, like a modern day Palmyra. Not only are the breathtakingly beautiful and vibrant, they have saved our world, or at least our handful of cities here in America. If we had implemented them long ago, we would have been in much better shape. Our cities are colorful and beyond beautiful. Rows of trees snake along the sidewalks. Some of these trees are even fruit bearing. All the buildings are lined with plants growing up the sides. Ivy winds its way to the roofs. Flower beds full of vegetables and life line almost every window, bring a variety of shades to every building. It's our duty now to take care of ourselves and our fellow man. Most farms are gone so we have to grow ourselves. It's mandatory by the government and survival.
Solar panels cover the top of any and all buildings and houses. They did away with a lot of the negative sources of energy. There was no other option. According to Gram, they put up one hell of a fight and a lot of people lost their jobs. New ones were made, of course. Not like energy stopped being a need. Population has dwindled, though. A lot of people chose to not reproduce. Sadly, some people just didn't make it, either.
Cars aren't like the old movies, anymore, and I'm sure they aren't quite what people expected vehicles to be in the year 2099. They're all electric, making it hard to go travel and adventure. By "hard" I mean impossible. Cities where you can charge your car are spread so far apart, you can't make it from one to the next. Only government vehicles can make it. They have special solar panels installed to power their vehicles. They won't let the masses have such cars. They claim it's for our protection. Gram always said it was less for our protection and more to keep us scared and stuck. I don't think she was wrong. It might be dangerous out there, but I think they're hiding something. There's more to it than they'd ever tell us.
I've decided that I'm going to go see what's out there. My grandma has told me so many stories of her adventures and traveling. She left me her old journals that are filled with tales of her journey. I need to do it for myself. I must admit, I'm incredibly curious about what's actually out there, what it's like. I've packed my bags, my own journals included, and I'm ready to leave in the morning. I'm going to see what's on the other side of the country, even if it kills me. I'll have a grand adventure, just like Gram did.