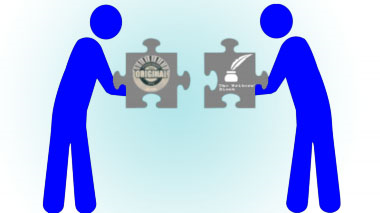 SUBMISSION WINDOW OPENS TODAY!
First place winner will receive $15 SBD. Second place winner gets $10 SBD. Third place takes home $5 SBD. $30 SBD in all, courtesy of @originalworks.
A few days ago, I made a "heads-up" post giving people some lead time on their entries since the submission window in this contest is so short--EXTENDED deadline is midnight, 10/30. So let's get down to business!
TO ENTER THIS CONTEST, PLEASE PLACE A LINK TO YOUR SUBMISSION IN THE COMMENTS OF THIS POST. I'LL DO MY BEST TO ACKNOWLEDGE THEM ALL.

CONTEST PROMPT
Write between 500 and 1,000 words about some aspect of the Mandela Effect.
This should be fiction, a story with a complete arc that includes beginning, middle, and ending. Please do not submit essays or autobiographies. I'm not interested in theories, explanations, or personal experience. Entertain me! Introduce me to a character whose life is impacted by this phenomenon in some way. Take me on their journey, and make me believe it.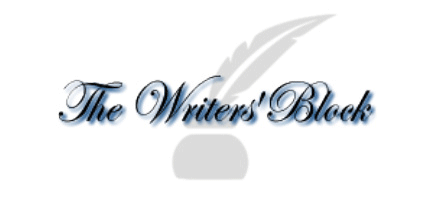 TIPS FROM THE JUDGE
I will be the only judge in this contest. And I'm tough. Be forewarned. If you lose me in the opening lines of your submission, I won't keep reading. In this regard, I have much in common with J.A. Konrath. Read his article HERE about how not to start a story.
In fact, I encourage you to read many of the articles on writing posted at the Writers' Block website. They can be found HERE. Do yourself a favor and submit your story to the Fiction Workshop at The Writers' Block in plenty of time to work on it before the deadline. Let our editors improve your chances of winning. Learn how to find us HERE.
I can't stress this enough. Workshoppers are not the only writers eligible to enter my contests. But typically, unworkshopped stories don't stand a chance of winning. Why? Because at the first sign of a comma splice, confusion of "lay" versus "lie," telling rather than showing, headhopping, or any rookie mistakes like those, I will stop reading and, most likely, set your submission aside. Correct grammar, spelling, and syntax matter to me. The mechanics of the writing matters to me. The execution matters to me. All of these things will factor in the judging, as well as how closely your story fits the prompt.
So is it possible to satisfy me as a judge? You bet it is! Check out the winners of our last OriginalWorks Fiction Contest. Not three, but FOUR superlative stories worthy of publication in mainstream literary magazines. I sure hope I see entries from those four writers this time, too!
Winners will be announced early-to-mid week. This will depend on the number of entries received, and how difficult it is to decide!