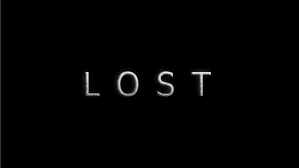 Lost??
Flashback


Jay who is being raised by his uncle and his wife due to the death of his parent has been so much of a burden to them. He has always been a source of worry to them. Doing things that make them restless, worried, and most times in search of him. And now, they discovered that he was taking cocaine too....
"You're leaving this house Jay and no-one is going to stop that. So, pack your things and prepare to leave. You hear me? Prepare to leave." Jay thought of leaving to Jeremy's house of course but he didn't know what came over him and he found himself on his knees begging his uncle already and couldn't help but keep up with it.
"I'm so sorry, uncle. I won't do it again. I was misled, I thought it would help me out of misery but now, I know I was wrong. I promise never to do this again. If peradventure I do it again, just send me packing without accepting my apology..." His uncle interrupted "And have I accepted this one before we talk about another??"
"Ok, have your seat. You see, I treat you like my very own son, I care for you, I do the best I think a father can do for his boy, I try to advise you. Now, can you tell me which part I have failed or which part I left untouched?" "Ok, I agree you tried your best but the issue is that it's not about you, it's about me. I am not able to forgive myself for for..." "For what?? Did you kill them??" "No, I didn't. I just blame myself for being there and I couldn't help" (sobs) "I understand, it's not your fault. There was nothing you could have done, just take it easy on yourself."
They were still in this discussion when his Uncle's wife came in. She was shocked to see Jay's crying on his seat. It was more like something that had never happened before and her handbag dropped in surprise, she quickly picked up her bag to avoid unnecessary attention, then she went in, and was back in a few minutes. They both loved Jay like he was their son. She sat beside him to pet him first before proceeding to ask him what had happened. She had nothing to say when Jay told her what had happened. The only thing she could remember she heard was "cocaine"
SAY NO TO DRUGS
Announcement!!!
The winner of the last guess is @faetee because her answer was the closest. @oshiokhenhoya could have won but your comment carried 2 opinions. SBD prize will be sent in a few minutes and I'll send a consolation price to those that were on track as well. As for today, do you think this story has ended?? Maybe not, do you have an idea of how it will turn out?? You know to do.
Change of rules
1. You don't have to create a post for this. Just drop your suggestion.
2. You have to follow, upvote and resteem. Any entry without these is invalid.
3. Entries will be closed on the sixth day of this post to ensure SBD payout goes to the winner on the seventh day. Thank you.
4. Winner takes all. If there are two answers. The first person wins!
Thank you for coming around!!
That little boy, @pearlumie.
---
Proud Member of @genesis-project
You want to join genesis-project, contact @ehiboss, @samminator, @ememovic, or @camzy, and please ignore the scammers, you don't have to pay to join @genesis-project.
---
Proud Member of @air-clinic
Join air-clinic's discord server. Medical practitioners needed. Anybody from any field is free to join, we do daily lectures and consultation services are available.
Contact @nairadaddy for more info.
Image is from wikimedia