Sorcery - 14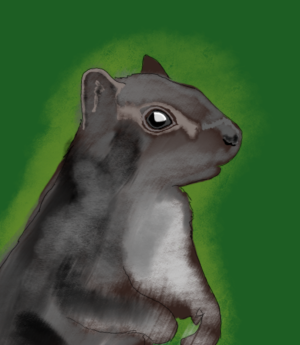 Nicole was too slow to catch her and nearly tripped over her trying. She turned Nancey over to examine her.
She leaned in, listened to her breathing, tried to feel her pulse, and save for some dirt on her face, she seemed fine. She wasn't really sure what constituted a strong pulse, but it seemed like Nancey had one. She vacillated for a while, trying to decide if she should channel to heal her or if she should let her sleep.
She opened her sight and tried to inspect Nancey that way. She had very little experience with healing, but she was pretty sure that Nancey's aura looked fine. For Nancey, anyway. She still didn't understand how Nancey could channel, her aura didn't bear any of the typical signs.
She reviewed their situation and quickly realize she didn't know where the hell they were going, why they might be going wherever that was, or even what they might do after that. So, she sat down and waited.
Other than emptying her water flask, finding a place to empty her bladder, and then eating some more venison, she simply sat nearby, watching their surroundings and listening for anything that might be a possible threat.
Since they were no longer moving and they were relatively quiet, she started to hear bird sounds. Then squirrels or possibly chipmunks. She had removed Nancey's cloak, stuffed a few leaves in it, and then tried to reposition Nancey so that her head was resting on it. She appeared to be sleeping, but then, How would I really know, she mused.
While she waited, she tried to recall what little practice she had in healing. She was pretty sure that if Nancey were bleeding profusely she could stop it, but she had no fine-grained healing skills. It wasn't that she lacked talent, she simply lacked any training. She didn't even know if Nancey's current condition was because of how hard she had pushed herself to get them out of Basil or if perhaps something more sinister were happening. Nancey's aura made it difficult to see what sources might be in effect behind it, so she decided she would try to probe beyond it and see if there were anything obviously wrong.
She reached out and put a hand on Nancey's shoulder, then ever so gently, she probed along the edges of her aura. Nancey suddenly took a deep breath and her eyes shot open.
"What did you just do? Ugh, I told you not to channel. I'm going to be pissed if you just killed us all."
"For someone that just told me our lives are in danger, you don't seem to be taking it that seriously," Nicole began, but any further comment she was about to make was cut off by a nightmarish scream.
Nancey's expression went blank. "That's a Pursuer's hound. If it catches us, we're not going to be able to misdirect them, it will know you've been channeling. It would know if you've so much as touched a source in the last week. We need to run. Now."
"Why don't we just fight them?" Nicole asked as they began jogging through the woods.
"Because we need to recover, there's no telling how many of them there are, and we don't know what they're doing out here. When the time comes, you can pull a source, but try to hold out as long as possible before you do. I can't mask us yet, and you really haven't recovered from our duel."
"We're going to some untamed forest as quickly as we can, we'll rely on it for masking us, we'll head south for a day or so, then once I've recovered a bit, I'll mask us and we can continue on to Summit as I had originally planned."
"Didn't you say Summit was at odds with Sept?" Nicole didn't know where this was leading, but it didn't sound good.
Nicole could hear Nancey's amusement when Nancey answered her question with another question, "Really?" She laughed. "Your question is Why Summit? Not, Why are we seeking refuge in untamed forests that will probably devour our very souls and turn our bodies into zombie-driven horrors with usnpeakable appetites?"
"I'm just the lowly apprentice, here. You're already planning a future venture into Summit, so I assumed you had a solution for that since you seem to genuinely expected us to make it out again." Her response made Nancey grin even wider since it was delivered with such dead-pan sincerity.
"I think perhaps we should talk less and focus more on running," Nancey supplied.
Previous - 13 | [14] | Next - 15
First
---
The image or "artwork" is my own.
---