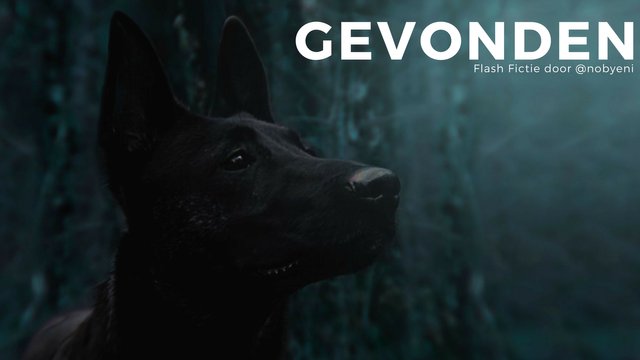 Gevonden
Het gras is nat. Ik laat allemaal afdrukken achter. Maar haar geur prikkelt in mijn neus. Ik zoek haar. Ik moet haar vinden. Ze hielden haar trui bij mijn neus en ik begreep direct wat ze wilden. Ze deden de deur open en lieten me naar buiten. Ze volgen me.
Ik loop het bos in. Ik ruik allerlei vreemde dingen. Eekhoorntjes, bomen. Maar ik laat me niet afleiden. Het is niet ver meer, haar geur wordt steeds sterker. Met mijn poot graaf ik in de rulle aarde. Ik druk mijn snuit tegen de grond en ga liggen.
Hallo baasje.
---
Dit is mijn inzending voor de tweede Writing Wednesday wedstrijd georganiseerd door @alldutchcreation.
Wat is een drabble?
Een drabble is een stukje tekst van PRECIES 100 woorden. Het wordt vooral in de sci-fi gebruikt, maar is eigenlijk geschikt voor alle soorten fictie. De kunst van de drabble is om 1 specifieke gebeurtenis of emotie centraal te stellen. Het is een leuke uitdaging, en aangezien de Wednesday Writing wedstrijd alleen een maximaal aantal woorden had, leek dit me een leuke manier om de prompt te verwerken.
De foto is van @hetty-rowan, die deze beschikbaar heeft gesteld als inspiratie voor de wedstrijd.

Here an overview of more fiction/short stories and poetry by @nobyeni.