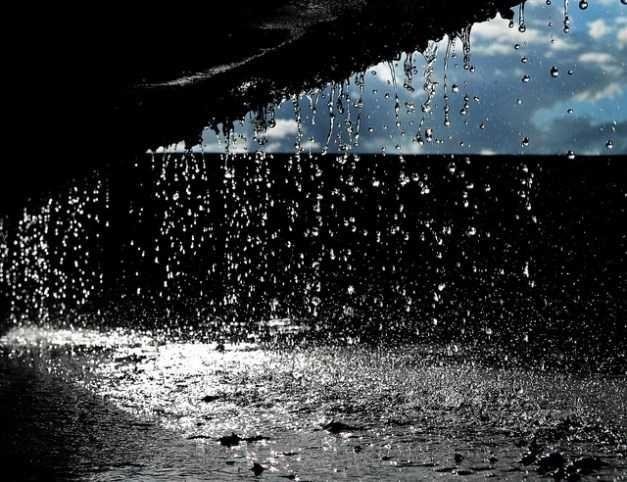 [Image Source]
---
Aku mendengus melihat jam di layar handphone. Jam sudah menunjukkan tepat pukul dua belas. Kesal sudah pasti, sejak jam 8 aku duduk menunggu waktu untuk diwawancarai. Bukan hanya kesal karena waktu untuk wawancara yang terlalu lama. Tapi aku lapar. Aku berpikir bagaimana aku makan setelah ini. Sementara uang dikantong yang tersisa hanya cukup untuk ongkos angkot.
Pelamar hanya tersisa sebanyak tiga orang. Angka yang cukup tanggung jika aku memilih pulang. Meski aku jatah terakhir. Aku sudah pasrah. Aku tak mungkin mengundurkan diri. Kukira, ini hanya tinggal sejengkal. Tapi akankah, pada lamaran ini aku akan lulus? Sementara dibanyak pengalaman yang pernah aku jalani, banyak perusahaan mengandalkan pengalaman kerja dan lulusan sarjana. Sementara aku hanya lulusan SMA, itupun baru 3 bulan yang lalu.
Setelah lulus, aku telah mencoba melamar dibanyak perusahan. Hampir semuanya pernah mewawancaraiku tapi setelah itu lenyap tanpa kabar. Pernah sekali, satpam disebuah perusahaan berkata padaku, jika ingin lulus dan menjadi karyawan di perusahaan itu caranya sangat mudah, tinggal memberikan uang pelicin sebesar sepuluh juta. Dia menjamin, aku akan lulus.
Aku hanya tersenyum mendengar ucapan satpam itu. Bukan aku gembira, tetapi untuk sepuluh juta itu bukan uang yang sedikit. Lagipula, jikapun aku memiliki uang sebesar itu tentu tidak akan kuserahkan pada mereka. Itu haram, kata ibu. Untuk mencari uang haram untuk apa. Tidak ada keberkahan dalam hidup. Dan itu tidak baik. Ibu sering mengajariku untuk tidak pernah menyogok atau menyuap siapapun demi sesuatu. Biarlah itu berjalan sebagaimana mestinya.
Suatu hari, aku ketika aku hampir saja putus asa untuk melamar kerja. Lagipula, rasanya bukan puluhan perusahaan yang pernah aku tujukan lamaran. Sangat banyak, aku tak sanggup menghitungnya. Tetapi tak satupun perusahaan yang siap menerimaku bekerja. Kupikir daripada aku lelah dan hanya berbuah kekosongan biarkan aku membantu ibu saja menjual gorengan keliling. Apalagi untuk urusan yang satu ini sudah pernah aku lakoni sejak aku sekolah dasar dulu.
"Aku lelah Bu melamar kerja. Tidak ada satu perusahaan pun yang Sudi menerimaku. Aku bantu ibu saja jual gorengan ya?" Aku berkeluh pada ibu. Ibu hanya tersenyum ringan mendengar ucapanku itu.
" Huh, jangan berkata begitu, itu tidak baik. Jangan putus asa dulu. Belum rejeki kamu saja. Kamu baru saja selesai sekolah nak! Sayang kalau tidak bekerja di perusahaan. Soal jualan itu gampang, kamu simpan modal saja dulu. Kamu harus bekerja dulu untuk mendapatkan modal nak." Kata ibu.
Hanya ucapan ibu yang membuat aku selalu kuat bertahan meski beratnya perjalanan hidup. Aku terus mencoba melamar meski ada ribuan pelamar lain dan menggenggam ijazah sarjana. Kita tidak tahu rejeki itu dimana. Tapi mungkinkah sebuah perusahaan jasa ini menerimaku. Ini perusahaan besar, cabangnya ada dimana-mana. Jika dikotak ini sudah termasuk sebuah perusahaan besar. Pantas jika ada banyak pelamar yang datang. Padahal mereka sudah jelas memberitahu bahwa hanya satu orang yang mereka butuhkan.
Aku masih duduk diantara ratusan pelamar yang siap untuk diwawancarai. Diluar hujan begitu deras. Petir bersahutan seperti ingin membelah bumi. Aku tetap tabah, seperti kata ibu, jangan mudah putus asa. Ibu selalu menjadi penyemangat. Saat aku berjualan, ibu selalu menyuruhku untuk masuk berkeliling meski ujung lorong terakhir.
"Mina Soraya!" Panggil seorang yang dari mewawancarai pelamar.
Seketika aku bangun dan memasuki ruang wawancara yang diarahkan oleh seorang satpam disana. Ketika aku masuk ruangan itu, seseorang yang akan mewawancaraiku kuperkiran berumur tak jauh dari usiaku. Umur yang terlalu muda menjadi seorang manager di perusahaan itu mempersilahkan duduk disebuah kursi dihadapannya. Tapi dia menatapku serius. Aku hanya tersenyum dan kemudian menatap kebawah. Tapi dia tidak berbicara, tak ada satu pertanyaanpun yang ditanyakan padaku. Kemudian aku menatapnya, dia hanya tersenyum.
"Kamu masih ingat dengan saya" kata pemuda itu.
Aku mencoba melihat jelas dan mencoba mengingat.
"Masih ingat" katanya Kembali.
Aku hanya menggelengkan kepala dan menatapnya.
" Suatu hari aku pernah kehujanan, di kampung, kamu dibawah pohon kedondong."
Seketika, ingatanku melayang pada sepuluh tahun yang lalu. Saat itu hujan lebat seperti saat ini. Ibu menyuruhku berjualan bersama Karina, adik Perempuanku.
"Hujan Bu" kataku pada ibu.
"Sayang kalau hari ini kita tidak berjualan. Besok kita makan apa? Lagipula, semua modal ada didagangan ini. Kalau hari ini kita berjualan bukan hanya tidak makan. Tapi kita tidak punya modal untuk besok."
Aku ingin protes sebenarnya. Tapi Karina memaksaku. Saat itu, aku melihat ibu meneteskan air mata meski aku coba untuk menahannya dengan mengusapnya. Sehingga aku berkesimpulan harus berjualan meski hujan tak juga reda. Dibelakang Karina juga mengikuti ku. Baru sekitar 15 menit aku berjualan, hujanpun reda. Tapi tidak gorengan tidak laku seperti hari-hari biasa. Meski hujan reda, gorengan masih begitu banyak.
Aku tetap berteriak memanggil pembeli seperti biasanya. Gang demi gang kulewati, tapi gorengan sama sekali tak laku seperti biasanya. Tapi ketika ku berbelok untuk ke-gang berikutnya, Karina melihat seorang anak laki-laki sedang basah kuyup. Anak laki-laki itu seperti seumuran denganku. Dia tampak kedinginan. Kedua tangannya menggigil dibawah pohon kedondong didepan rumah seseorang.
"Kak, anak itu kenapa?" Kata Karina sambil menunjuk kearah anak itu.
"Mungkin dia kedinginan"
Kami pun menghampiri anak laki-laki yang sedang kedinginan itu. Seluruh tubuhnya basah kuyup.
"Ngapain disini," tanyaku pada anak laki-laki yang sedang menggigil itu. "Rumahnya dimana?" Tanya ku.
"Rumahku jauh, tadi saat mau pulang hujannya lebat, daripada aku berteduh dirumah orang, aku memilih disini." Katanya dengan nada terbata. Mungkin efek kedinginan.
Aku memasukkan beberapa gorengan kedalam kantong plastik dan kemudian menyerahkan padanya.
"Ni ambil, barangkali dapat menghilangkan kedinginan." Aku menyerahkan padanya.
"Aku tidak punya uang," kata anak laki-laki itu.
"Ini saya berikan untukmu, gratis. Makan saja, mungkin ini bisa menghilangkan rasa kedinginan."
Dia meraih gorengan yang kuserahkan itu, "terimakasih" ucapnya sambil menunduk.
Kemudian aku mengajak Karina pulang. Barangkali memang saat hujan banyak orang tidak menyukai gorengan.
"Jangan kak, tanggung kalau pulang. Itu gang terakhir. Kita belum tau rejeki kita dimana?" Karina tersenyum.
Aku berfikir saat begitu, Karina sangat mirip ibu. Ibu sering menasehatiku seperti itu. Kita harus sabar, tangguh tetap percaya diri. Meskipun ibu sesekali cengeng seperti tadi.
Saat aku dan Karina mau pulang seorang bapak memanggil kami. Bapak itu memborong semua gorengan kami, katanya dia mau ketempat saudaranya yang tak jauh dari situ. Aku pulang dengan mimik gembira.
"Sekarang kamu ingat kan? Seorang anak kecil yang kedinginan dibawah pohon kedondong dan kemudian kamu memberikan beberapa gorengan agar tak kedinginan lagi?"
" Eum," kata ku sambil mengangguk. Tapi bagaimana mungkin anak itu adalah seorang pemuda tampan berdasi, bertubuh tegap dan berkulit putih ini? Sementara anak kecil itu kurus kotor. Gumamku dalam hati.
"Saat itu memang saya memang sangat lapar. Dari pagi sampai sore itu saya belum makan. Tapi beruntung saya dapat beberapa potong gorengan gratis. Saya malu, saya sebenarnya hendak mengucapkan terimakasih pada Anda. Tapi, kelaurga saya keburu pindah keluar kota. Sekarang saja saya mengucapkannya," katanya sambil tersenyum.
Bersambung
---
English
---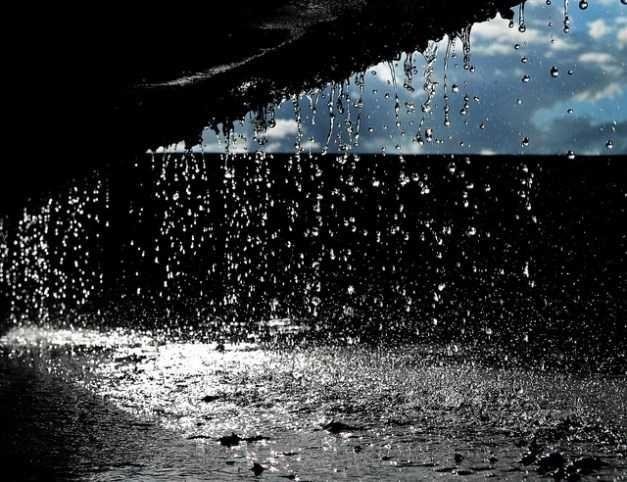 [Image Source]
---
I looked at the clock on the screen grunt mobile. The clock is already showing exactly twelve o'clock. To be sure, already annoyed since 8 hours I sat waiting for the time to be interviewed. Not just annoyed because the time to interview for too long. But I'm hungry. I think how I eat after this. While the remaining dikantong money just enough to cost using public transportation.
Applicants are only left as many as three people. Sufficient numbers of the responsibility if I chose to go home. Even though I'm the last rations. I was resigned. I'm not likely to resign. I thought, this is only an inch. But will it, on this proposal I would pass? While the dibanyak experience I ever went through, many companies rely on work experience and a graduate degree. While I just graduated high school, and even then new 3 months ago.
After graduation, I have tried applying for a dibanyak company. Almost everything is never mewawancaraiku but after that it disappeared without news. Never once, security guard at the company said to me, if you want to pass and become employees in the company that it's easy, just give the money kickbacks amounted to ten million. He assures, I'll pass.
I just smiled to hear security guard greeting it. Instead I got excited, but for ten million that is not money. Furthermore, if they have that much money I'm sure I will make them not at them. It's haram, said the mother. To seek illegitimate money for nothing. There is no blessing in life. And that's not good. The mother often taught me to never bribes or bribing anyone in favor of something. Let it run properly.
One day, I when I almost desperately to apply for work. Furthermore, it's not the dozens of companies that once I go application. Very much, I was able to count them. But none of the company menerimaku who are ready to work. I think than I am tired and just bear vacuum let me help mom just sold fried circumference. Moreover, for this one I have ever been much since elementary school I used to be.
"I'm tired of Bu applying for work. There is not one company was willing to menerimaku. I help mother just selling fried huh? " I lamented on the mother. Mom just smiled lightly heard ucapanku it.
"Huh, don't say so, it's not good. Don't despair just yet. Yet you see alone. You've just finished school nak! It's a shame if it didn't work in the company. A matter of selling that's easy, you save capital just yet. You must work first to get nak capital." said mom.
Only the mother who made the greeting I always strong survive despite the gravity of the journey of life. I keep trying to apply even though there are thousands of other applicants holding a diploma degree. We don't know where it's fortune. But could it be a service company is menerimaku. These large companies, branches everywhere. If dikotak is already included a large company. If there are many deserving applicants who come. But they've clearly tells that only one person that they need.
I'm still sitting among hundreds of applicants who are prepared to be interviewed. Outside the rain so torrential. Lightning bersahutan like wanted to split the Earth. I remained stoic, as the mother, do not easily discouraged. Mother has always been an encouragement. When I sell, mother always told me to go the rounds even though the end of the hallway.
"Mina Soraya!" a Call from interviewed applicants.
Once I got up and entered the interview room directed by a security guard there. When I entered that room, someone will mewawancaraiku kuperkiran was not far from my age. Age are too young to be a manager in the company were invited to sit in the Chair before him. But she looked at me seriously. I just smile and then stared down. But he does not speak, no one pertanyaanpun asked me. Then I stared at him, he just smiled.
"You still remember with me," said the young man.
I'm trying to see clearly and try to remember.
"Still remember," he said again.
I just shook my head and stared at her.
"A day I ever kehujanan, in kampung kedondong, under a tree." instantly, my memory drifted on ten years ago. When it rain like today. Mother told me to sell along with Karina, the sister of Perempuanku.
"Rain Bu" I told mom.
"It's a shame if today we do not sell. Tomorrow we eat what? Furthermore, all of the capital there is a didagangan. If today we are selling not just not eating. But we don't have the capital for tomorrow." I want to protest. But Karina now forced me. Then, I saw the mother shed tears even though I try to hold it with a wipe it. So I concluded that it must be selling even though the rain could not also subside. Karina also follow behind me. New about 15 minutes I'm selling hujanpun, reda. But no fried foods not sold as ordinary days. Although the rain has subsided, the Pan still so much.
I keep shouting call the shoppers as usual. Gang gang kulewati sake, but fried foods not sold at all as usual. But when my turn for the next alley, Karina saw one of the boys were soaked. The boy was like the same age as me. He looked cold. Both hands shivering under a tree in front of someone's House kedondong.
"Kak, the boy why?" says Karina pointing towards the boy.
"Maybe he got chills," we approached the boys are freezing it. His whole body soaked.
"What's here," I said, on the boys who were chills it. "His house where?" ask me.
"My home far away, last time the dense rain want to go home, than I shelter in the home of people, I choose here." she said with a tone of terbata. Possible effects of the cold.
I stuffed some fried foods into plastic bags and then handed over to him.
"Ni take, probably can eliminate cold." I submitted to her.
"I don't have the money," said boy it.
"This I give you, for free. Eat it, maybe this can get rid of the cold."
He grabbed the Pan that I have it, "thanks you" he said while looked down.
Then I invite Karina home. Perhaps indeed when it rains a lot of people don't like fried foods.
"Kak, responsibility if returned home. It's the last aisle. We do not know we where fortune? "Karina smile.
I think at the moment so, Karina is very similar to the mother. The mother is often menasehatiku as such. We have to be patient, tough remains confident. Despite the occasional maudlin mother like yesteryear.
When I want to go home and Karina a father called us. Mr. it buy up all our fried foods, he says he wants his place not far from there. I came home with a facial.
"Now you remember right? A little boy who got chills kedondong, under a tree and then you give some fried foods from freezing again? "
"Eum," said while my nods. But how could the boy was a handsome young man wearing suit, white skinned and well-built stature? While the little boy skinny dirty. I mumbled in the liver.
"When it does I was very hungry. From the morning until the afternoon that I have yet to eat. But lucky I can a few pieces of fried foods. I was embarrassed, I was actually about to say thanks to you. But, my trigger family moved out of town. Just now I pronounce it," said he with a smile.
Continued