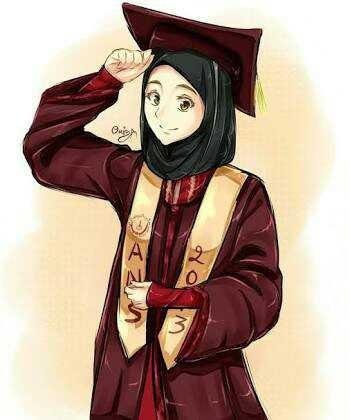 Di perpustakaan aku lupakan semua yang membebani ku, aku ingin skripsi ku cepat selesai. Setelah empat jam aku membaca, aku meninggalkan perpustakaan dan kembali ke kost, yang kebetulan kost ku tidak terlalu jauh dari kampus. Tiba-tiba handphone ku bunyi, fajar telpon. Dia ajak aku jalan nanti malam, ntah kenapa aku tidak pernah bisa menolak ajakan dia dan semua berlalu sampai hari sudah gelap itulah saatnya aku jumpa dengan kekasih haram ku. Seperti biasa, aku jalan dengan dia, cerita-cerita, makan dan pulang. Sesampainya di kost, ada rasa yang sangat menyiksa ku. Aku tahu ini karena Allah sayang pada ku dan mengingatkan ku kalau yang aku lakukan adalah salah. "ya Allah, aku gak sanggup meninggalkan dia, aku cintakan dia dan Engkau tahu apa yang akan dia lakukan jika dia gak bersamaku lagi" bisik ku dalam hati.
Setiap malam aku bangun untuk melaksanakan qiyamul lail, tapi aku takut ibadah yang aku lakukan tidakkan diterima oleh Allah karena dosa yang aku perbuat. Aku berdoa dikala keheningan malam, aku mohonkan ketabahan hatiku dalam menghadapi semua. Sebenarnya ya Allah, aku ingin berhenti mempunyai cinta ini, karena aku tahu ini salah tapi dia terlalu inginkan aku sampai dia mengancam akan bunuh diri, keluar dari agama-Mu jika seandainya aku meninggalkan dia. Ya Allah Engkau Maha Tahu atas apa yang aku rasakan saat ini. Curhatku tiap malam pada-Nya. Sebenarnya aku sudah mencoba untuk meninggalkan dia, tapi rasa khawatirku terhadap dialah yang membawaku kembali padanya. Aku gak mau jadi penyebab kematian orang dan aku gak mau jadi alasan orang untuk meninggalkan islam. Aku gak bisa bayangkan semana dosa aku menjadi penyebab semua itu. Tapi aku selalu yakin Allah selalu bersama dengan hamba-Nya yang mencintai Dia. Ku akui Ya Allah,ketakutan ku semakin menjadi-jadi, karena aku melakukan dosa yang aku sudah tahu bahwa itu salah,sungguh sangat menyedihkan aku dan aku harus ikhlas jika kelak aku mendapatkan jodoh yang tidak baik, tidak shaleh. Karena itulah janji Allah dalam Al-Quran, lelaki yang baik akan mendapatkan wanita yang baik dan begitu juga sebaliknya.dan lelaki yang jahat akan mendapatkan wanita yang jahat pula.
Pagi, dihari-hari ku selama 22 tahun kembali berhasil menyapaku. Aku begitu bahagia tatkala sejuknya pagi, indahnya kicauan burung, serta hangatnya mentari pagi yang masih bisa kunikmati. Aku sadar, Allah masih memberikan kesempatan kepada ku, oleh karena itu aku masih dititipkan kehidupan untuk ku selalu beribadat dan menjadi orang yang berguna bagi semua orang, karena aku ingat firman Allah......
Dalam hatiku telah kutanam niat untuk selalu melakukan segala sesuatunya dengan niat untuk beribadat dan mendapatkan ridha-Nya. Hari ini adalah hari minggu, aku gak kekampus. Aku hanya di kost saja bersama dengan Nurul. Kami memutuskan untuk istirhat, karena kemarin-kemarin begitu banyak aktivitas. Lalu tiba- tiba, handphone ku berbunyi muncul di screennya "ibunda". Iya, ibu ku yang telpon.
"Hallo, assalamu'alaikum mak,pu haba (apa kabar)". Aku berbicara bahasa Aceh dengan ibu ku, karena kami dirumah menggunakan bahasa Aceh untuk berkomunikasi. Waalaikumsalam, dan telepon pun ku tutup. Nurul yang berada disamping ku, sedikit banyak nya mendengar pembicaraanku dengan ibuku tadi. Dia pasti tau bagaimana ibuku. Nurul pasti hafal betul kalau ibuku setiap hari minggu pasti menelpon untuk tanya kabarku. Dulu, awal-awal aku kuliah, hampir tiap hari aku ditelpon, karena saking khawatirnya dia akan keadaanku karena aku jauh dari dia. Tapi lambat laun dia mulai percaya dan yakin bahwa aku akan baik- baik saja disini. Aku tadi bilang, hari kamis ini aku akan sidang skripsiku, dan bulan depan ibuku akan ke Bandung untuk menghadiri wisuda kelulusan ku, Insya Allah.
Malam itu, malam selasa tepat dua hari sebelum aku ikut sidang skripsi. Aku bermimpi, aku nikah dengan orang yang sangat jahat sehingga hidupku begitu sengsara. Karena begitu menakutkannya mimpi itu, sampai- sampai aku terbangun dari tidur dengan jantung yang berdetak berritme beat. Ini bukan pertama kali aku mimpi seperti ini, tapi ini adalah kali ketiga. Aku begitu takut, walau pun kata Nurul mimpi itu hanya bunga tidur tapi bagi ku mimpi ini adalah pesan untukku. Lalu aku bangun, aku memutuskan untuk shalat tahajud dan tidak tidur lagi walau jam dinding masih menunjukkan jarumnya di angka 3. Iya, ini masih jam 3 pagi, tapi aku tidak ingin tidur lagi. Aku ingin ristiqamah dalam dzikir memuji kebesaran-Nya memohon ketabahan hatiku untuk membuat keputusan besar dalam hidupku.
ENGLISH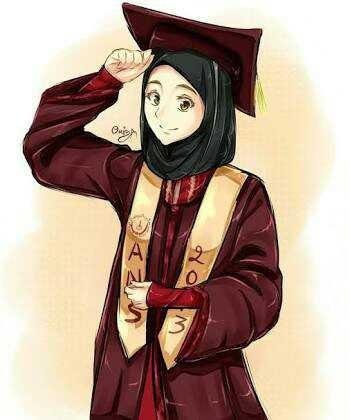 in the library I forget all the burden me, I want to thesis my fast complete. after four hours I read, I left the library and back to boarding, which Incidentally Kost my not too far away from the campus. suddenly mobile my sound, fajar telp me. he invite me the way tonight, ntah why I can never refused to call him and all passed to the day was dark that's the time I see you with a lover Haram me. as usual, I road with him, stories, eat and home. arriving in boarding, there taste excruciating me. I know this because God pity on me and remind me when I do is wrong. "Yes God, I am not able to leave him, I love him and you know what he will do if he's not with me again" whispered my heart.
every night I wake up to carry out qiyamul Lail, but I was afraid of worship I don't received by God because sin I do. I pray silence night, I hope fortitude my heart in the face of all. actually Yes God, I want to stop have love this, because I know this wrong but he too want me until he threatened to suicide, out of the religion of thy in case I left him. Yes God you omniscient on what I feel at this time. My story each night on him. actually i've been trying to leave him, but the flavors worry against he was the one that takes me back to it. I don't want to be the cause of death and I don't want to be the reason people to leave Islam. I can't imagine sin I be the cause of all that. but I always believe God always along with his servant who loves him. my admit Yes God, fear my increasingly become-so, because I sin I already know that it is wrong, it is very sad me and I must be sincere if later I get a mate that are not well, not shaleh. that's why the promise of God in the Quran, man good will get a good woman and in contrast and man evil will get a woman who evil is also
Morning, my days for 22 years again managed to greet me. I was so happy when the cool morning, the beautiful birds chirping, and the warm morning sun that I can still enjoy. I realize God is still giving me an opportunity, therefore I am still entrusted to life for always worship and become a useful person for everyone, because I remember the word of God ......
In my heart I have purposed to always do everything with the intention to worship and earn His approval. Today is the day of the week, I am not goes to campus. I was only in boarding together with Nurul. We decided to pause, because yesterday so many activities. Then suddenly, my phone rang out on the screen "mom". Yeah, my mom's the phone.
"Hallo, assalamu'alaikum mak, pu haba (how are you)". I speak the Aceh language with my mother, because we at home use the Aceh language to communicate. Waalaikumsalam, and my phone is closed. Nurul who was beside me, a little more he heard my conversation with my mother earlier. She must know how my mother is. Nurul must have memorized very well if my mother every Sunday must call to ask news. In the past, I started college, almost every day I was called, because I was so worried he would be because I'm far from him. But gradually he began to believe and was convinced that I would be fine here. I said that this Thursday I will be my trial session, and next month my mother is going to Bandung to attend my graduation, Insha Allah.
that night, Tuesday night just two days before I go trial thesis. I dream, I marriage with people who are very bad so my life so miserable. because so frightening the dream, until I woke up from sleep with heart beats berritme beat. this is not the first time I dream like this, but this is the third time. I am so afraid, while also said Nurul dream it's just flower bed but for my dream this is a message for me. then I wake up, I decided to prayer tahajud and not sleep again although Wall clock still shows needle in figure 3. Yeah, it still 3 o'clock morning, but I don't want to sleep again. I want to istiqamah in dzikir. praise the greatness of his begging fortitude my heart to make a big decision in my life.