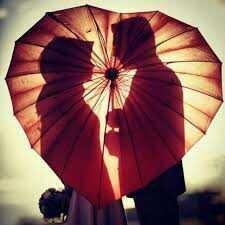 Source image
Hari ini, ibunya memberitahukan bahwa ada lelaki yang ingin datang kerumah untuk meminang putri. Sebenarnya putri tidak mau memberikan harapan pada lelaki itu, karena dia hanya mengharapkan Fajar. Ini kali ketiga ada lelaki yang datang untuk meminangnya. Sebelumnya dia telah menolak dua lelaki, orang tuanya pun paham kalau anak perempuannya hanya mengaharapkan Fajar yang datang. Untuk lelaki yang ketiga ini, dia tidak datang waktu meminang. Hanya keluarga yang diutus untuk meminang. Semalam, putri telah melakukan shalat istikharah. Dia tahu sekarang jawaban apa yang akan diberikan kepada keluarga yang meminang dia.
"iya, dengan mengharap ridha Allah SWT saya akan terima pinangan ini". itu lah jawaban putri. Dia terima pinangan lelaki yang bahkan tidak dikenalinya, wajahnya pun dia tidak tahu seperti apa. Walau pun wajah lelaki itu buruk dan cacat tubuhnya tapi dia telah terima pinangan itu. Keluarga putri hanya tercengang mendengar jawaban putri, lalu mereka semua mengucap hamdalah.
Today, her mother told her that there was a man who wanted to come home to marry a princess. Actually the princess did not want to give hope to the man, because he only expected Fajar. This is the third time a man came to ask for her hand. Previously he had rejected two men, his parents also understand that his daughter only expect the fajr that came. For this third man, he did not come to woo. Only families are sent to woo. Last night, the daughter had performed istikharah prayer. He knows now what answers will be given to the family who proposes to him.
"Yes, by wishing Allah SWT I will accept this proposal". that's the princess's answer. He accepted the proposal of a man he did not even know, his face he did not know what it was like. Although his face was bad and disfigured but he had accepted the proposal. The princess's family was simply astonished at the princess's reply, then they all said hamdalah.
Setelah keluarga dari pihak lelaki itu pulang, ibunya putri langsung menghujani putri dengan pertanyaan. kenapa putri mau terima pinangan itu. Bukannya ibunya tidak senang, tapi dia hanya sangat bahagia karena dia sempat cemas kalau putrinya tidak mau menikah. Putri hanya menjawab:"ibu, putri hanya mengikuti petunjuk Allah setelah putri shalat istikharah". Lalu ibunya pun memeluk putrinya itu.
After the man's family came home, his mother's daughter immediately showered the princess with questions. why the princess would accept the proposal. Not that her mother was unhappy, but she was only very happy because she was worried that her daughter would not marry. The princess only replied: "mother, daughter just follow Allah's instructions after istikharah prayer princess". Then her mother hugged her daughter.
Hari bahagia itupun tiba, tanpa komunikasi dan tatapan putri dan lelaki itu akan menjadi pasangan suami istri. 07-07-2017 itulah tanggal yang dipilih untuk menjadi hari bersejarah dalam hidup putri. Setelah diucapkannya ijab Kabul, mereka pun telah sah menjadi suami istri. Setelah ijab Kabul selesai, baru lah mereka dipertemukan untuk memasangkan cincin satu sama lain. Betapa terkejud nya putri, melihat wajah kekasih halalnya. Dia tahu persis siapa lelaki itu. Fajar, itulah yang menjadi kekasihnya. Putri begitu bahagia, Allah mengabulkan doanya selama ini. dan Fajar membuktikan cintanya, dengan datang untuk menghalalkan putri menjadi kekasihnya. Dan sekarang, tidak ada lagi alasan putri untuk meninggalkan kekasih halalnya itu.
The happy day arrives, without communication and the gaze of the princess and the man will become a married couple. 07-07-2017 That's the date chosen to be a historic day in princess life. After saying Kabul's profession, they too have been legitimate husband and wife. After Kabul's permit is over, it is only they are reunited to pair the rings with each other. How wretched is his daughter, seeing the face of his halal lover. He knew exactly who he was. Fajr, that's what he loves. Daughter so happy, God grant her prayers all this time. and Fajar proves his love, by coming to permit the princess to be his lover. And now, there is no more reason for the princess to leave his halal lover.
Hidup, rezeki, jodoh dan ajal telah Allah tentukan. Manusia hanya berusaha untuk mendapatkan yang terbaik dalam hidupnya, selebihnya biarkan Allah yang yang mengatur. Karena yang baik menurut kita, belum tentu baik menurut Allah, karena Allah lebih tahu dari kita. Oleh karena itu kita harus ikhlas dan tawakkal dengan ketentuan Allah.
Life, sustenance, soul mate and death have been determined by God. Man is just trying to get the best in his life, the rest let God who governs. For what is good in our opinion is not necessarily good according to God, for Allah knows better than us. Therefore we must be sincere and resigned to the provisions of Allah.
Creted by: Iza Fhonna Al-Aziziyah_gadis renda