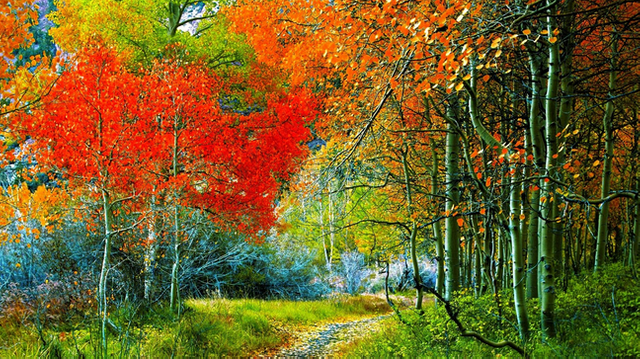 It was the first day of autumn and Maggie walked down the lane back to her apartment. It was starting to get real chilly and she wished she had brought a jacket. She arrived at her apartment a few minutes later and decided to take a warm bath. Afterward, she went to the kitchen to warm some soup. It was her favorite food and she took one Saturday day per month to cook enough soup to last her a few weeks. 
She had just finished her last exam and she felt as free as a bird. Her friends invited her to go out with them, but the late nights of studying have really taken its toll on her. All she wanted was some peace and quiet and some much-needed sleep.  She grabbed a blanket from the closet and got comfortable in front of the television. It wasn't long before she fell asleep and woke up startled when she spilled the soup all over herself. 
She was too tired to be bothered and just wiped everything off the couch and put on a new shirt. She switched off the television and went straight to bed. She fell asleep almost instantly. 
Just after one when she woke up with an eerie feeling. She lay still for a minute hoping that it was her cat that knocked over something in the living room, but when she heard the fridge open a few seconds later, she froze. She couldn't think straight and grabbed the baseball bat next to her bed.  She trembled while she walked down the hallway and could feel the adrenaline pumping through her veins. She had her cell phone in her pocket but was too scared to use it in case the burglar heard her.  
She could clearly see a figure standing in the dark. It was quite a large figure and she had no idea how this person entered the apartment because the door was closed. She saw the open window and realized that he had climbed in through the window. She lived on the fourth floor and it was nearly impossible for someone to get into her apartment, but these days anything was possible. 
She lifted the bat and after taking a deep breath she rushed forward and knocked the person out cold. He didn't see it coming and fell to the floor like a bag of potatoes. The bat fell next to her on the floor and her whole body was shivering. 
She didn't know if it was the shock or the cold, but with a shaking hand, she took out her cell phone and dialed 911. She could see the blood on the kitchen floor and knew that she hurt him badly.  She didn't want to go closer and was scared that he might wake up, so she grabbed the blanket and wrapped it around her. 
She didn't want to be there with him alone, and took the keys to the apartment and unlocked the door. She locked the door behind her to keep him inside and sat in a little bundle wrapped in the blanket in front of the door while she waited for the police to come. 
They arrived a few minutes later, and she handed the key to the officer on duty. She waited outside while they went inside. The lady officer called her in a minute later. They had searched the apartment and there was no one inside. 
The window was still open and they realized he had escaped through the window. It was too late to start a pursuit for the suspect. They took her statement and asked for a description of the man. She couldn't tell them much, because at that point all that she could think of was to get to safety and didn't even think to look at his face. 
She felt stupid but it was too late now. 
After the police left, she locked the door and cleaned up the mess from the white kitchen floor. She didn't want to be reminded of the unsuspected meeting and felt angry at herself for not going out with her friends. 
She poured herself a shot of Whisky and sat down in front of the television. There was no way that she was going to sleep again tonight. She wanted to phone her boyfriend Jack but decided to wait until morning. The burglar was gone and there was nothing that he would be able to do at this time of night. 
She must have dozed off again, and woke up a few hours later when the sun tickled her face. She grabbed her phone and saw that it was after eight already and she was supposed to meet Jack her boyfriend for breakfast at nine. 
She got up and made herself some coffee.  There was no evidence of any break in last night, and she shivered again, just by the thought. What would have happened if she did not wake up?
She walked over to the restaurant and she saw Jack already waiting outside. He looked like he had a real hangover, and laughed when she kissed him. 
"Too much to drink last night?"
He nodded and when they turned to walk in she shrieked when she saw the stitches on the back of his head. 
"What happened to you, Jack! This is terrible! Why didn't you call me?"
"Don't worry about it...let's just say...I fell. I should be fine...I definitely had too much to drink last night...."
"You poor baby!"
Jack felt embarrassed enough and didn't bother to tell her that he wanted to surprise her in her apartment early in the morning.  Next time he will be sure to call first. 
- The End -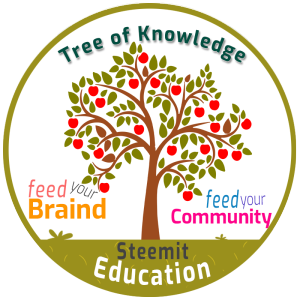 Animated Banner Created By @zord189