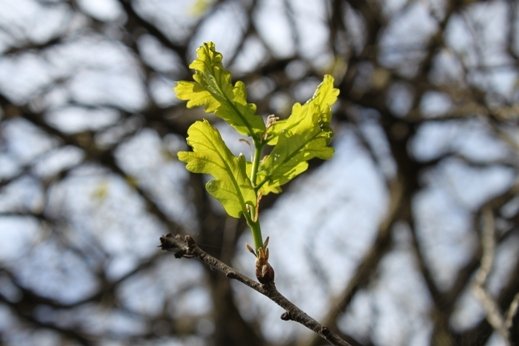 Peter sat on the patio while enjoying a glass of freshly squeezed orange juice. It was a lovely Saturday morning  and it was getting warmer as it was early spring. Mary decided that they should have breakfast on the patio this morning and they both enjoyed the fresh air. 
It rained the previous night and the air was fresh and crispy. Peter admired all the beautiful flowers in the garden and thought about all the hours he put in to make this garden as luscious as it looked now. He then looked up at the small tree he planted a few years ago. 
He wanted to get rid of the tree this year, if it didn't start growing, but Peter noticed that new leaves were forming and he finally believed that there was hope for the tree. He planted this tree about ten years ago when they celebrated his son's twelfth birthday. It was stubborn to grow, but this year it seemed  like it was finally going to make it. 
Mary came to sit with him, after washing the dishes and they started reminiscing about the good times they had in this house with their children. Previously they were talking about selling the house to scale down a bit because both their kids were now on their own. 
When Peter showed her the new leaves forming on the tree, she smiled at him and she said.  
"We are not ready to let go yet Peter.  I think we need to rethink selling the house."
Peter smiled and nodded.  "There are still memories to be made here."