Fiction Trail Magazine February 14th, 2017

"The Magazine for the Finest Fiction found on Steem"


(subtitle by @jacobts)

---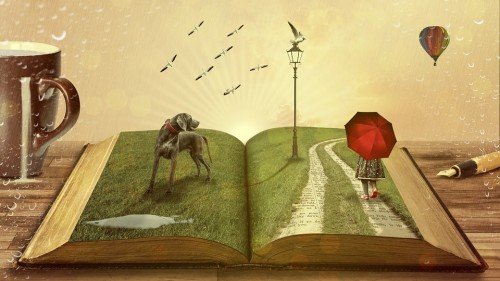 Contents
Back on track
New Curators
Call for Authors
What have you been reading?
---
Back on Track
Just a reminder, because I almost forgot! Tuesday is the day for a recap of the events and stories found on Fiction-Trail. Thursdays are for
@Meesterboom
's great interviews, and Saturdays are for
@shell
to present her continuing writing contests.
New Curators!
Our new Curators are settling in and prompting us old tired Curators to get a fresh grip on things and try a little harder. I've really been slacking off and I have to admit that it is in part due to working on the Steem Trail Daily. There's a lot more work and I have not had the energy to read as much as I should. That's all on me. But I'm getting things into a rhythm and a process, so it's falling back together.
Call for Authors
We are still asking for three sentence reviews as well as articles on Trails!
We are starting to get some readership, so you might get some followers if your name is seen more widely.
And, of course, the help is appreciated. See below!
---
What are you reading?
One of my main goals for the Fiction Trail Magazine is to allow it to be a voice for our readers, authors and friends. So far that has not happened. We need a lot more input from you, and you might want the exposure.
But because you are so hesitant, I am offering a reward out of my own pocket. One hundred (100) Trail Coins for a published three paragraph essay on what you have been reading. Those not chosen get 10 coins for submitting their essay - first 20 entries only. Get it to me by midnight this coming Sunday (Feb. 19th) to be considered. All other entries have a chance at being published as well, at the new regular rate of 50 trail coin per published essay. See, it's a good thing you read down this far.
To be clear, the first part is a contest, 100 first prize and 10 coin consolation prizes for 19 others. Additional rewards for publishing your losing post (that was still pretty good!) as a regular article, at the new regular rate of 50 coin. Pretty decent.

---
---
We are trying to encourage great content creation on Steemit
by building a community of fiction writers.
On the Fiction-Trail Discussion Group,
writers can meet other writers,
get feedback on their work,
and help others improve their skills.

Please join us for discussion and lots of great stories under the #fiction tag.