Broken Feathers 02
Daneel is in such a dilemma when the PA system sounded a notification.
"All 7th Feathers, report to the briefing area immediately!"
"Hey, we gotta go!" said Daneel with a breath of relief to his colleague. And they both run along the alley leading to where they have to go, while his colleague keeps on shaking his right index finger at him with the facial expression telling silently to Daneel that they have a conversation to finish.
Many 7th feathers like them are already assembled neatly on the briefing area. Waiting for the officer.
"I wonder why we're called here." thought Daneel.
"Attention 7th Feathers! You are to go back to your observation zones and do the duties you were assigned. I expect that you haven't forgotten what are they, more importantly you haven't forgotten the things that you should not do while observing the Bloouls as they go about their activities!"
That announcement was short, but it was enough to make Daneel's chest to pound.
Daneel is confused as to whether he is excited or terrified to go back to his observation post. "No! I don't think I will be able to go back there!" He thought.
The 7th Feathers gathered are now vanishing fast, Daneel has to vanish too if he does not want to get any more attention than usual.
"ZZZZPPPPPP!!"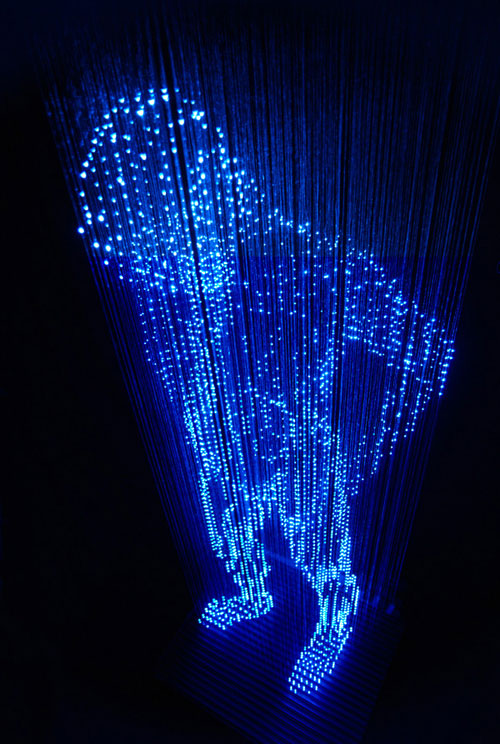 Many women and children are gathered beside a scenic river falls. The water is amazingly crystal clear. Looking directly above the water from the riverbank, you will see clearly how the various fish and other sweet water creatures are moving about their business. Tinge of blue and green colors give the water it's jewel like appearance while underwater plants and stones make the whole underwater view, full of different colors. It is very inviting.
The people nearby are having fun, some are talking and giggling, while others are swimming and playing in the water. Some children are playing while their other playmates are distracted eating the fruits from the surrounding trees.
The place is peacefully noisy, the air - filled with happy tones of conversations and laughter mixing with the sounds coming from the birds and insects around, which are also about their own businesses. The wind also joins in the harmony, rustling leaves here and there.
Daneel is looking on...
TO BE CONTINUED.
==============================================================================
THIS IS A WORK OF FICTION BASED LOOSELY ON REAL STORY.
Parts before this one:
UPVOTE, RESTEEM and FOLLOW!
I am East