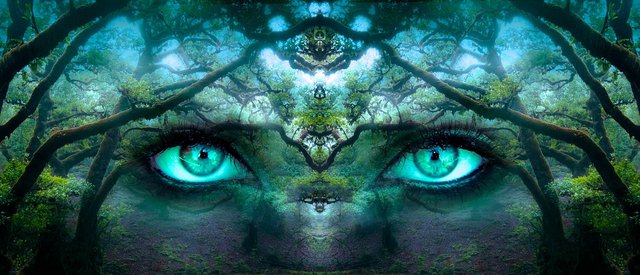 Source of image of pixabay
On an any Sunday, all they went away to eat omelettes of corn, to the house of Carlos Montenegro, for whom they do not know it; she is a common and current person, she usually has an appreciation of a nonentity, more than a servant for all, that comes neither to the sky nor a pure thought, but it is emphasized for being grand. They were to his house all what, for this way saying it, one was finding in the pantheon of his residence, also it was me who was Diego Mantilla, together with my father.

The omelettes of corn, they were so haughty, which I do not find him words to describe them, was wetting it in the warm butter, in such a way that you eat cloth with other one one puts you alone in the mouth, in a few minutes distant the wine and the vodka were forming a real sea, it was so many satisfaction, that we gave one good life, my father unfastened disimuladamente a button of on the belly, wrapping up with a napkin, Carlos Montenegro in use of the right and proprietor of his property, as whom that everything is allowed, it came out the vest and the shirt, without so much damages.

Finished the meal, anybody did not raise Montenegro, and brought smell over with pair of very exquisite Havana cigars and one began a conversation, only he was listening in the gap of the topics, that conversation was in air dela and his excelentísimo Montenegro was who more was feeling, humorous character was very clear especially, carnalesco, wanted to stay to front of everything ingenious, most ironic that my father was giving me a blow with the elbow, so that I was laughing.

I was opening the mouth wide open and was laughing, of so many exaltation I released a scream, with what I brought to myself the general attention.

Looks like a lie, but between other things Montenegro, as our Superior, breathing heavily, says that it seems to him if we make debut a caviar brought of the gods, so simple age that a lady of white skin had, without speaking about his daughters, beautiful, that we were simple sheeps, that so alone the princes, counts, sigh for seeing them, whereas I live Carlos Montenegro, in my house everything can happen, for all that shares my table, today they are let's suppose, an insignificant being, or a granite of dust of a last day.

! That it was me who was before ¡, a gift nobody, alone full house of humiliations, fear and anxiety, was working for a misery, any where it can squash you, also fill with shame, this way he was feeling submissive before him.

Carlos Montenegro, of a way of intensity of scheming, indicates to some of accompanist in the table, to an elder, that were seated next to my father, this gentleman him route a fatigue in his eyes and he was smoking a Havana cigar with repugnance, the modest elder answers!, it was not occurring rarely or I am accustomed to smoking, but if a gentleman of nobility offers it to you, it is of bad taste to push it back, of seeing how this aged poor person was indicated, shook me in my seat, I never thought such a person with so abomination, as if your face should extract you your pain and sinned front, to hand of which justice will go to stop.

In little moment to see this work of tragedies, of a simple lunch, his missis mother of Montenegro enters, he asks this one, to bring to him more wine and answers him: As say his excellence:, after entering calmness the table, it was obtaining my peace, but Carlos Montenegro irguió his head, it raises his voice as if out of control, it twisted his gesture in his face and started singing:

! Death, it perjures itself ¡! I have blood thirst!, jester was giving birth to us, but it indicates my father, sings and runs for the table as a rooster, I get up say to him: do not make fun of my father ¡, but my father does it, as if it was dominated by something, where I am, I run towards the door open and go out it, enter again the dining room, as if it was a parallel world, turn round and look for Montenegro see his tragic laugh, one brings me over, says to him that this is the last dinner of the reprobates, I am the executioner of judgment, me do not be afraid of my gentleman already comes to fulfill his will on you, because your worst nightmare will be fulfilled, his appearance Diego Mantilla like that changed diabolical form, which a word does not exist, that you give him more abominable appearance, and his father any more never met him.