Hey there my food-loving pals! Between #fruitsandveggiesmonday turning two, and #fff hitting the year mark, there's lots to celebrate in the Steem food world! Though Fridays tend to get a bit busy, I couldn't miss jumping in to the action for another @foodfightfriday match. I can also pop by my gal @dswigle's #marketfriday with this entry for a little double duty type post that I like employing so much. Can't blame a girl for working with the little bit of free time she's got!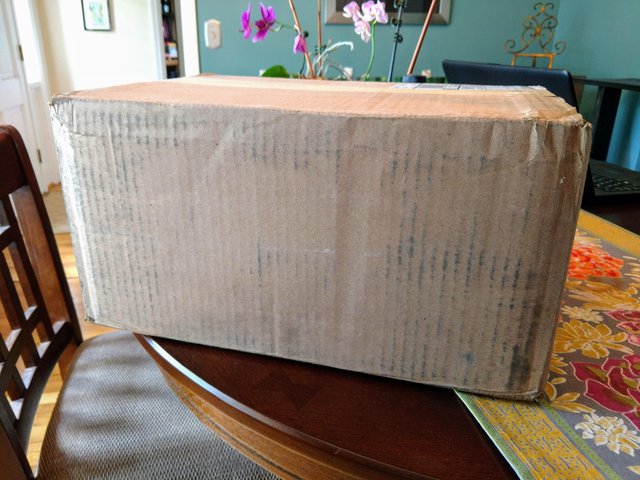 Now you might be thinking from my title that I'd be sharing a restaurant meal with @dksart, but perhaps my cover photo threw you for a loop a bit. I know, I know @dandays, this wasn't the prettiest cover photo I've ever chosen. However, I wanted to reel you in and make you at least click to see where I'm going with this. Perhaps this next shot will give you a hint (shhh @puravidaville don't ruin the surprise yet)...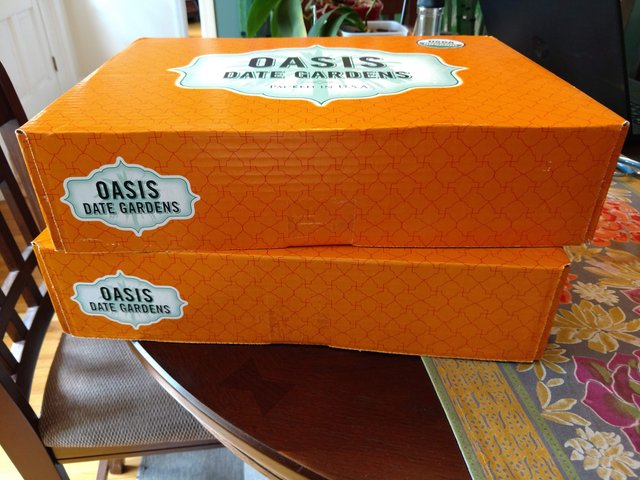 Dates! Lots and lots of dates!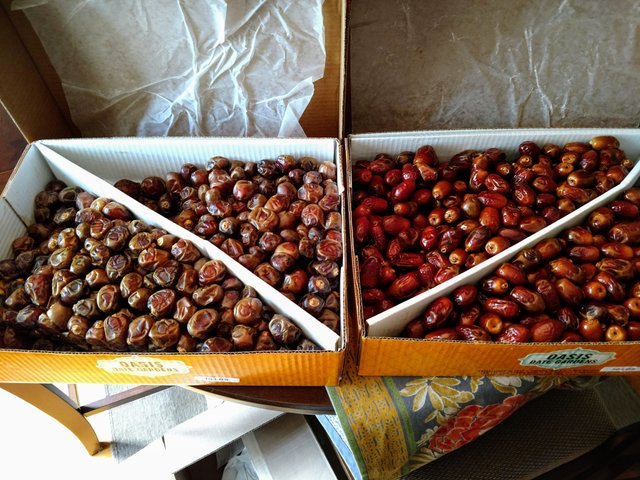 20 pounds of them to be exact. My fruits and veggies peeps know how much I love these sweet, fruity gems. I most often just eat them as a snack as is, but they are also fantastic to use in recipes as a healthier sugar replacement. My pal @lizelle is getting really awesome at using them in her recipe remakes! Around here you can really only find Medjool (my favorite up to this point) and Deglet Noor varieties, but I had been researching different options for a while. The hub of production in the US is the Coachella Valley of California due to suitable growing conditions for date palms. After starting to look directly at some of the growers' websites, I realized just how many different varieties there are! I was so excited to get to order and try some new options.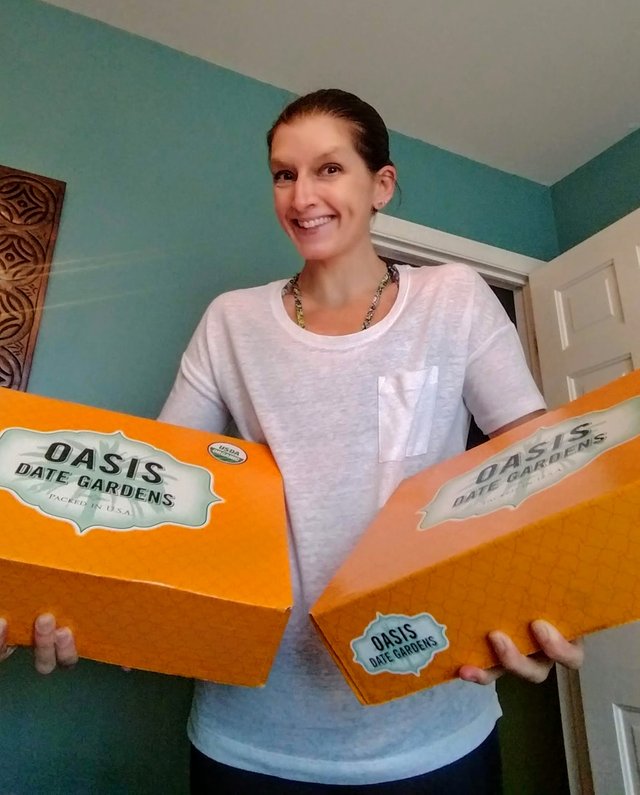 There are quite a few different sites that you can purchase from, but I opted to check out Oasis Date Gardens first. The ranch was founded in 1912 with a really neat family history. Check out their site for more information if you'd like to read about it. They also have descriptions of all the different kinds of dates that they grow. I actually found it fascinating to read more about the growing process, as well. They hand pollinate the trees, and also have to cover the fruit in bags while it is maturing so that bugs and other pests don't get to it. Then each crop is hand-picked, as well. No wonder they aren't cheap!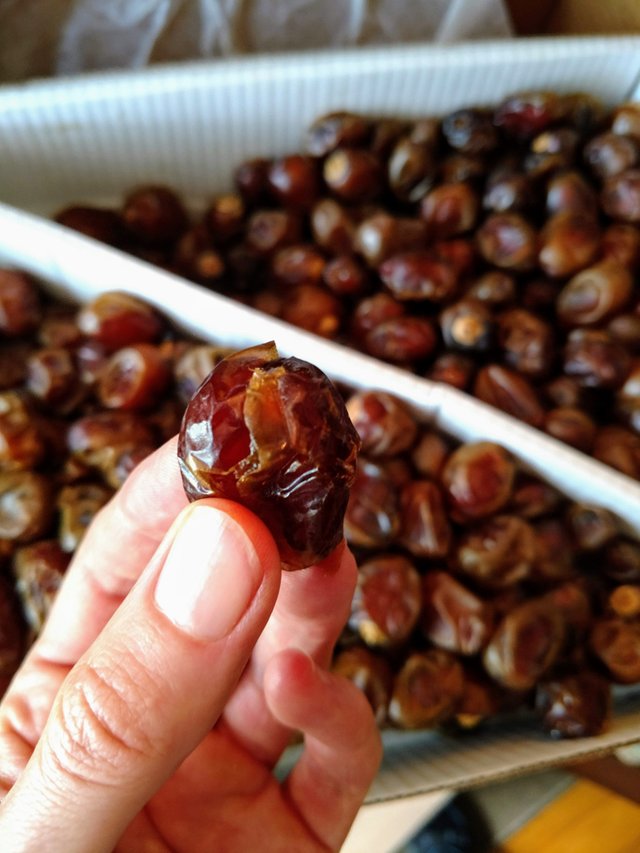 In case that doesn't impress you enough, dates are extremely healthy to incorporate into a well-rounded diet. I actually almost used them as a topic for my @naturalmedicine contest entry for the Food as Medicine challenge, but I didn't have my mega haul in yet. Besides being a great refined sugar substitute, dates are full of fiber like so many other whole fruits. The fiber and other nutrients means your body can better process that natural sugar than say refined white cane sugar. Along with the fiber, magnesium is in ample supply. I tend to have issues at times with low magnesium stores, which is one of the reasons why I always have dates in the house. A deficiency in the mineral can lead to insomnia, muscle cramps or twitches (my mom suffers from restless leg syndrome at times which is pretty uncomfortable), fatigue and even high blood pressure. Dates also contain good amounts of potassium (take that bananas) and calcium, which help me with recovery from my runs and workouts. I would much rather take a bag with a few of these with me on long runs than some sticky goo in a package.
For whatever reason, these little guys just make my heart happy, as well. I am trying to curb my spending habits and try to continually improve the sustainability of my choices, so when I do splurge on something I want it to really be worth it. These definitely fit the bill as they were much more affordable than most organic dates in the stores here, and buying in bulk means much less packaging and waste. There's just something awesome about knowing my freezer is full of these and the other local fruit we picked this summer. I am one happy fruit lover right now!
So what varieties did I opt for?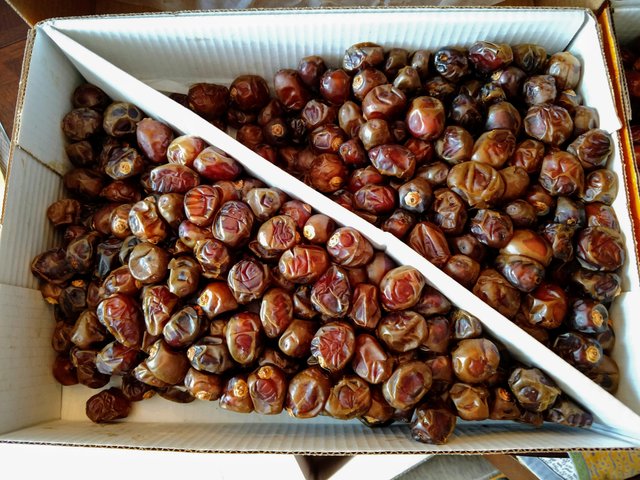 Barhi might just be my new favorite! Holy moly these ones are creamy, rich and delicious! At first bite they seem to be similar to Medjool, but then a burst of caramel flavor comes oozing out as you start to chew. These are really soft, so they will most likely be best enjoyed straight from the box for a healthy treat, or I may also make date caramel to drizzle over literally everything as I can see it coming out really similar to traditional caramel with that killer flavor. I'm not mad at all that I have 10 pounds of these to go through. Why such a big box? They were having a deal too good to pass up on the larger boxes as they will be getting in to the new harvest in just a few months. The good thing is dates last for quite a long time in the refrigerator, and even longer in the freezer so none of these will go to waste.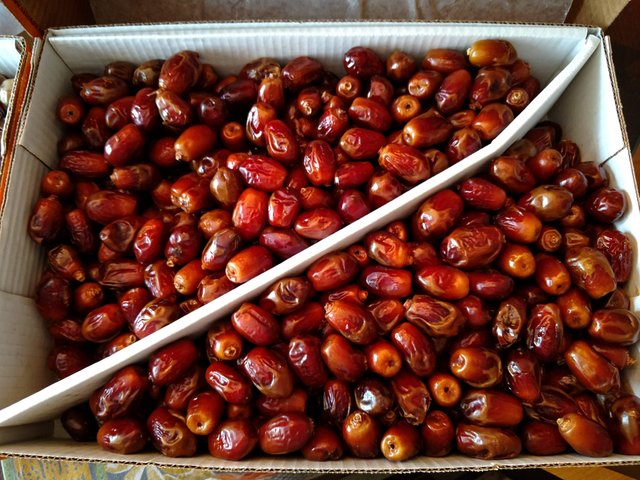 My second choice was the Golden Zahidi variety. I knew the others would be pretty soft, so I wanted a firmer type to be able to work with in things like energy bites and granola bars. These will definitely hold up for some cooked preparations, though the flavor is quite delicious, as well. These are more similar to the Deglet Noor I've had in the past, though much better than the packaged ones from the grocery store! @dksart tried to tell me they all taste the same, but I can assure you they all have their slight nuances that make it a lot of fun to taste and hopefully even more fun to work with in the kitchen.
I've already frozen half of each box, but I'm planning on figuring out how to use some of these this weekend. Some will be going right into my bliss balls that I'm making for my nutrition event at work tomorrow! I'll definitely be sharing that recipe and a recap of the event afterwards. Always a fun time to share my love of good food with good people--either in person or here online! 😉
Hope you all have a fantastic (and delicious) weekend!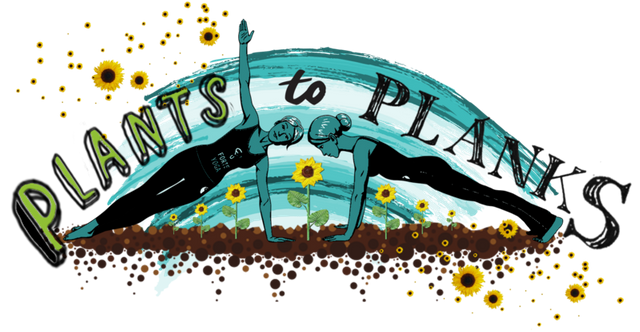 Banners by @zord189, @woman-onthe-wing, @dksart and @bearone for @steemusa