Food Fight Friday!
Hello Fellow Food Lovers! I'm going to be out tonight so this post is coming from my phone on break! If it's a bit gonzo well, that's why.
Wednesday night I rolled up the street to my favorite local deli looking for my favorite local sandwich, the Salmon Pita! It was in my first #fff post and is amazing! But, there's been some restructuring round here. The place has been sold and while they have kept bits of the menu some have been removed for new offerings. I ordered the mortadella..........
What even is that?!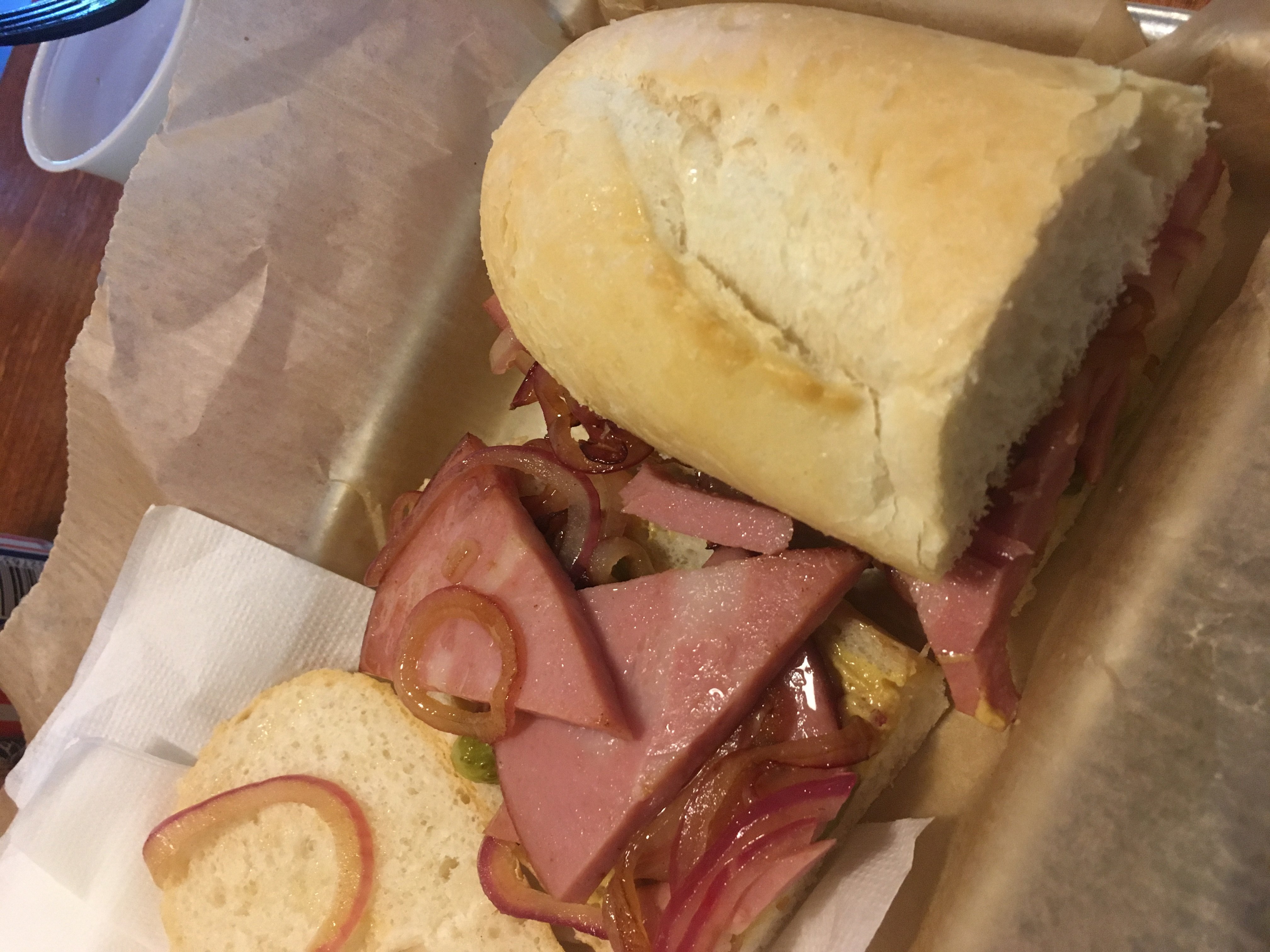 amazing that's what....
Fancy bologna? Something like that. All I know is I would get it again!
Thanks for looking everyone! Can't wait to see everyone's posts!