THE SNOWBIRD IS ON THE MOVE #fff
It's time to move on, going East my friends.
Happy Friday to all my foodie friends, it's time to fire up the ovens and fling some food.
Attention, calling all chefs from the food-o-shere. Yes, all of you #foodiesunite.
After spending a little over a month touring West coast Florida, USA , @thebigsweed and I moved to the East coast to Daytona Beach Shores. We were able to check into the Dream Inn, a quaint place that had an ocean front room available at a really great price.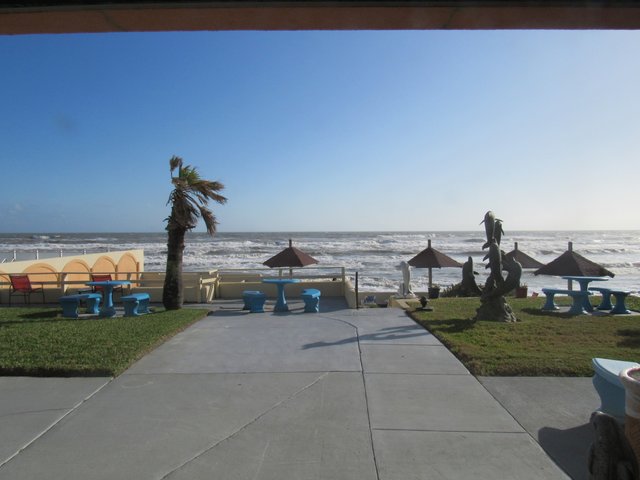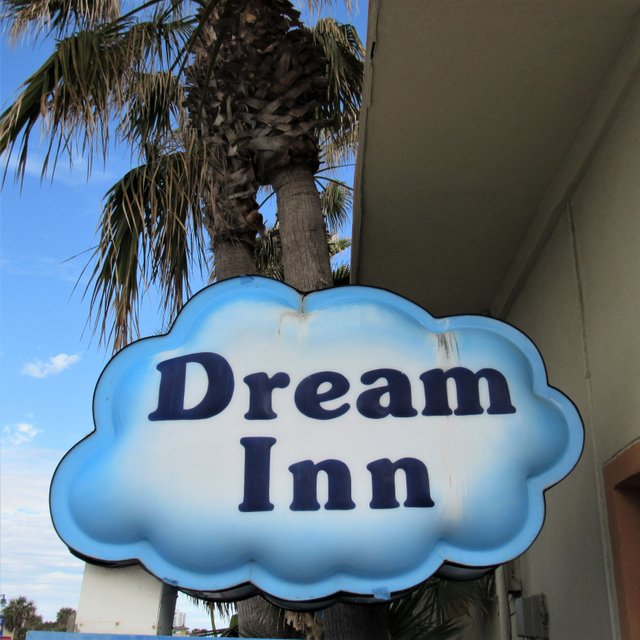 Unfortunately, or should I fortunately, 😉 this place provided a frig and a microwave, but no kitchen facility😋
It's hard to take right? Can't cook so eat out, find a good fish house.
How's this looking friends, some Haddock Franchise with fresh steamed veggies and hush puppies.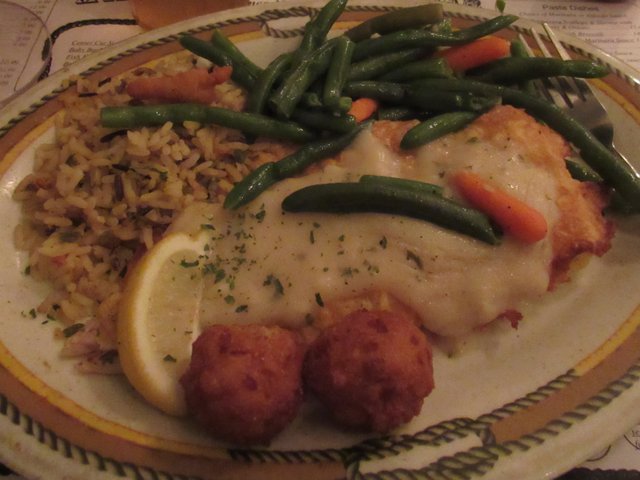 Those little puppies were delicious. I am definitely going to try to make them, once I return to the #farm.
It is said that Hush Puppies originated in New Orleans in 1727 with a recipe similar to the one I plan to try.
Start with:
1 cup of yellow cornmeal
1/4 cup grated sweet onion
5 tbls. buttermilk
1 1/2 tsps. baking soda
1 egg
2 tbls. sugar
1/2 tsp. salt
Oil for deep frying.
Mix all dry ingredients in a large bowl, whisk in the egg, buttermilk and onions.
Heat oil in deep cast iron skillet to 365 degrees. Then drop the mix by the spoonfuls into the oil and fry for 2 to 2 1/2 minutes until golden brown. Drain on a paper towel and serve warm.
Oh soooooo good.😁🤗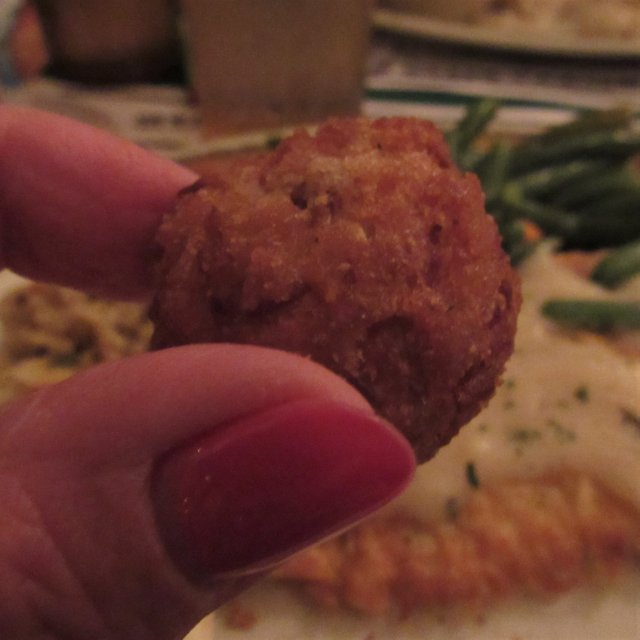 Hello amigos, yeah, you guys, @jlsplatss, @idig and @dandays, the hombres that keep all us foodies going on Fridays.
Hush puppies anyone?
How about a Margurita?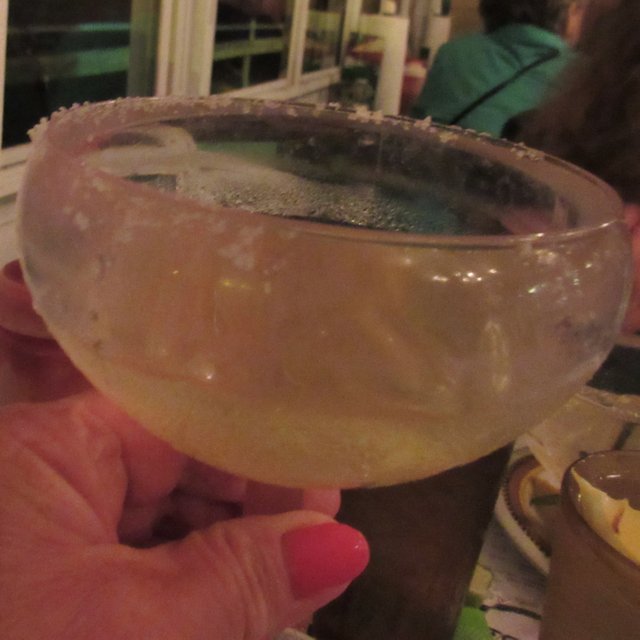 Ok, what about broiled scallops and fries, that's what the hubby went for at CRABBY'S FISHOUSE.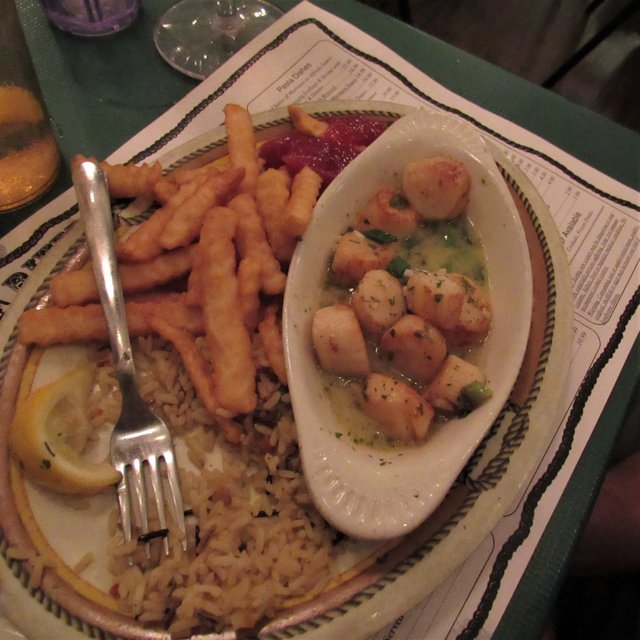 The travel and the food has been really wonderful but time is counting down on this Winter Holiday. One more week here in Daytona Beach, then we will start our trek back to the #homestead in time to tap our sugar maple trees to make our syrup.
Knowing we are going home to such a fun experience, makes it a little easier to leave the warm south for the still cold Northeast.😎🙄😮