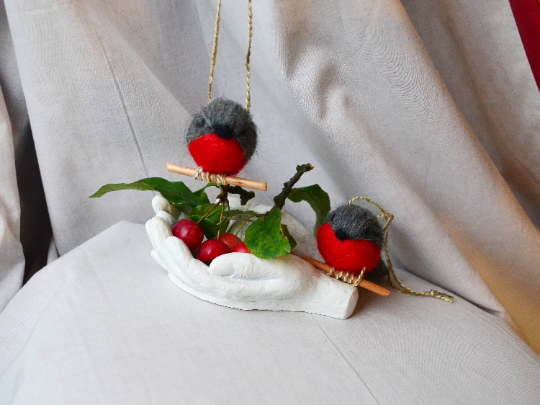 What we need: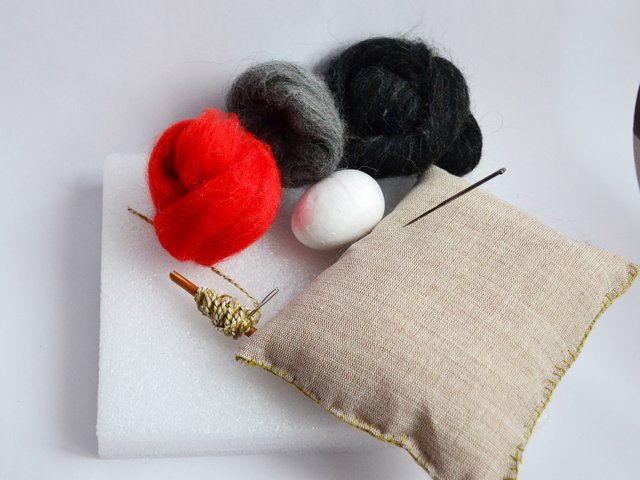 Parts we need: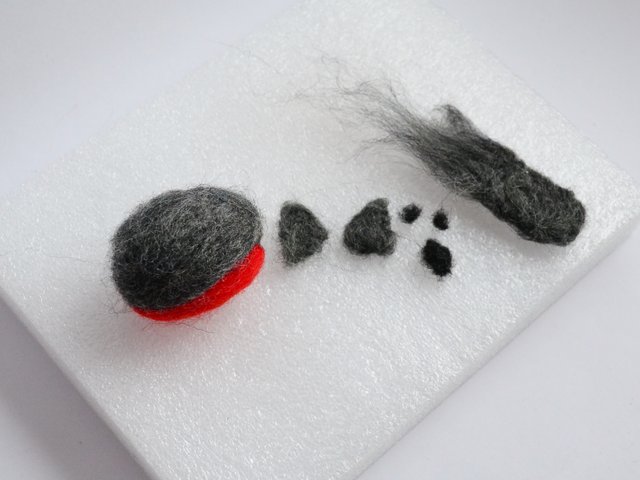 Tip: Leave som not done wool at the end of tail, it will help to attached this element to bird body.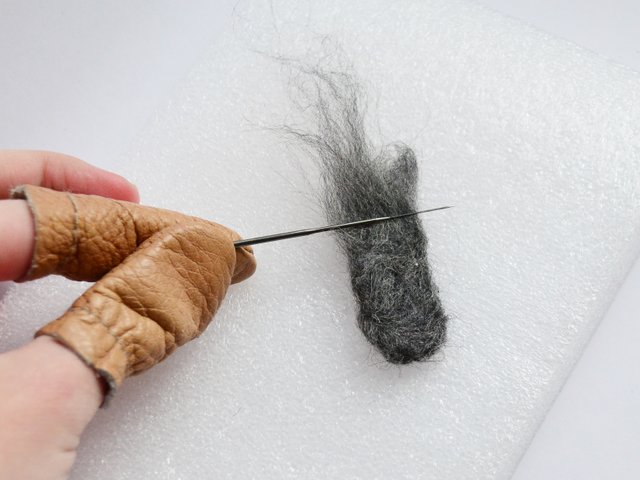 How to do it:
Draw round egg shape on styrofoam egg. Inside fill with red wool, outside go grey.
!
()

To the narrow side off egg attached tail, like on the picture. [DSC_0933.JPG]![DSC_0934.JPG]
()

On sides of belly attached wings.



Head, you will need a bit of extra wool. Place it on head side and felt in the between colour line.

Wool lay on the belly part pull up and attached to the "back" of bird. ![DSC_0947.JPG (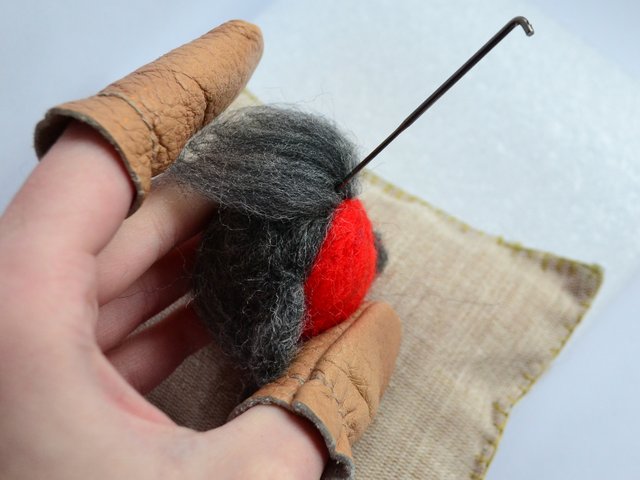 )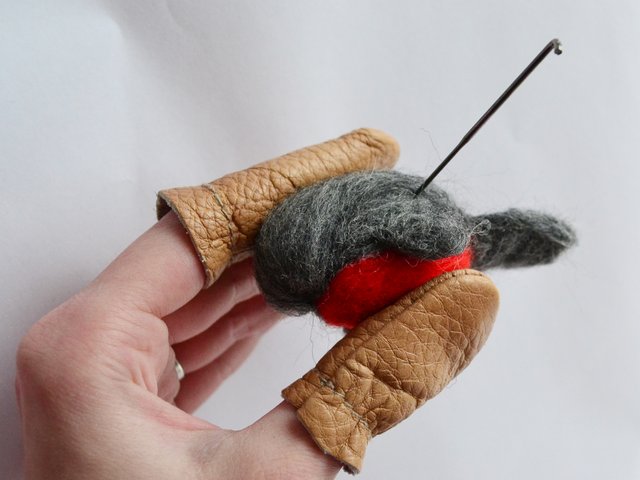 Please add little nose and eyes.



Sew little wool to make hook for hang the bird.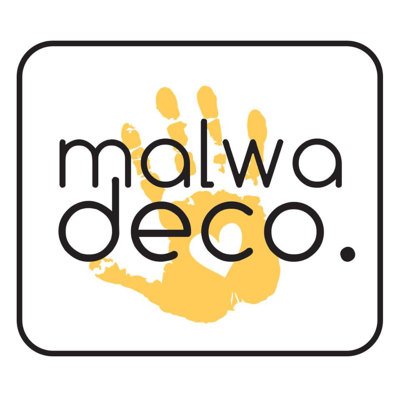 Kat.