11-22-2019
I can't do a thing with my feathers
Madge looked around, she felt she was being looked at. Damn, there's that pesky Human, always taking pictures, and here I am all wet from the rain and my feathers looking so droopy. I just wanted a quick bite to eat.
Oh man, he has the camera on the tripod, I best go get a bit dry, then come back for the photo shoot. These spur of the moment photo shoots from him can get rather annoying at times.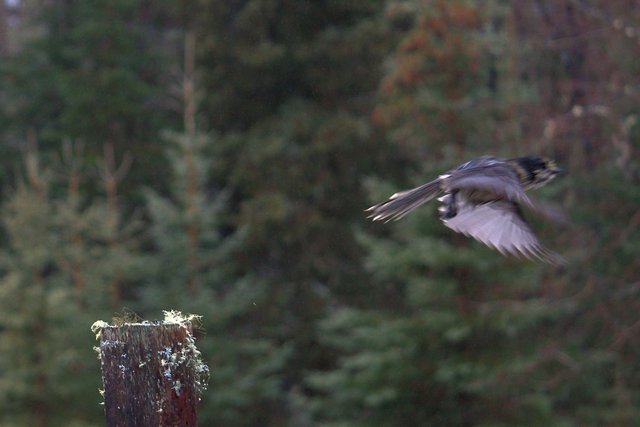 Don't worry Human, I will be back for my close ups. I just need to do some flyin' to dry a bit. I just can't have this ruffled wet feather look for ya. I wonder if the Human understands, I'd hate to go to all the drying trouble just to come back and him not be at the window.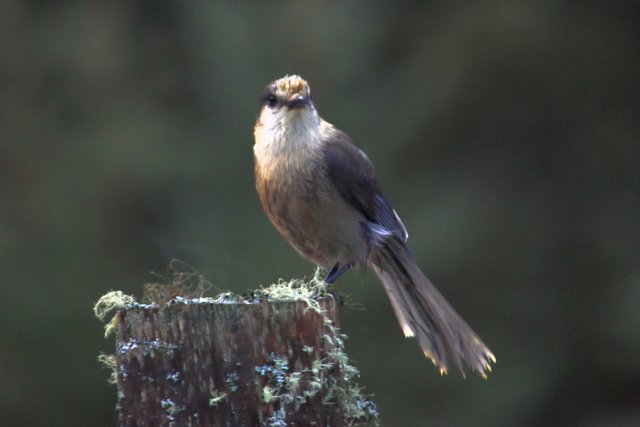 Ah, you did wait for my return. Good human. See I am a bit more dry now, a few flits from tree to tree and the wings are mostly water free. Hey check this pose out, my imitation of Atlas.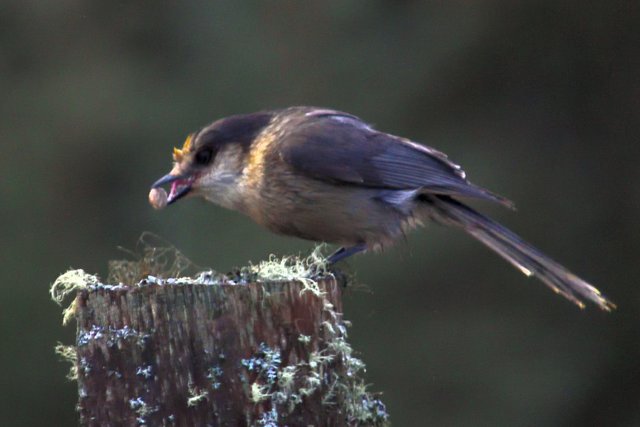 Okay well it's in my beak, a tiny little globe of the world, instead of on my shoulders, well you see I don't really have shoulders, Atlas could carry the world on the back of his shoulders, me I'm just a little bird Human, I need to use my shoulders to beat my wings to move about, so I carry the world in my beak. So now if you don't mind, I think I will depart from our photo session and devour my world in peace away from prying eyes.
---
Here is an excerpt from @melinda010100
I just created a new community for us on the Steemit beta site and named it Feathered Friends! It was so easy to do and I am quite excited to see how it is all going to come together once it goes live and we can all be there together!
You can still use #featheredfriday, but I am changing the tag to #featheredfriends since you can post any day of the week. It's not just about Friday's anymore!
Here is the link to her post talking about it. She has created a steemit community for us to play in.
---

---
All the bird pics were taken today about 2 pm Alaska time, by me.