I just created a new community for us on the Steemit beta site and named it Feathered Friends! It was so easy to do and I am quite excited to see how it is all going to come together once it goes live and we can all be there together!
You can still use #featheredfriday, but I am changing the tag to #featheredfriends since you can post any day of the week. It's not just about Friday's anymore!
I have a couple photos this week that show two different kinds of birds together.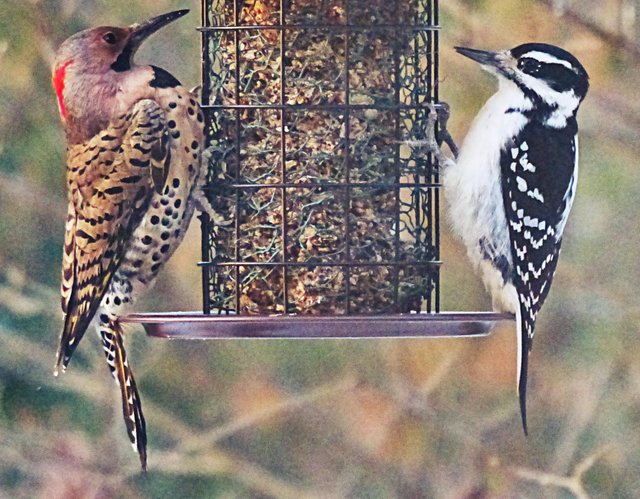 Northern Flicker and Hairy Woodpecker
Notice the tiny little 'comma' marking on the shoulder of the Hairy Woodpecker. It is one of the only things, besides size, that differenciates the Hairy Woodpecker from the Downey Woodpecker.
The Hairy Woodpecker is 9 inches long and the Downy is 6 and a half inches.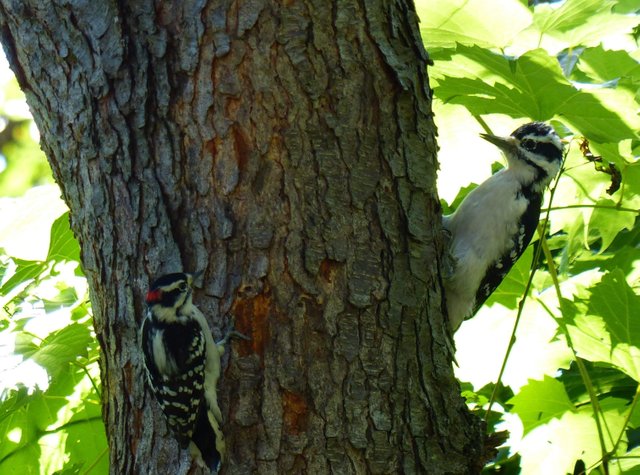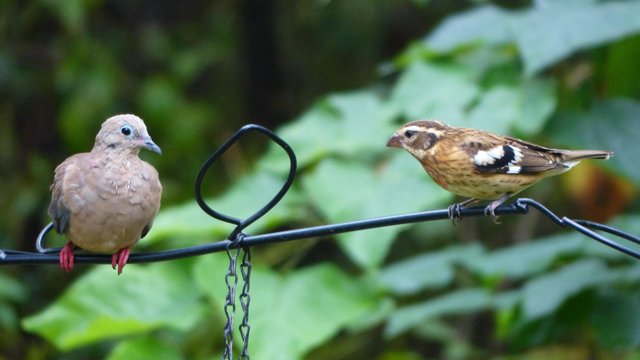 Mourning Dove and female Rose-breasted grosbeak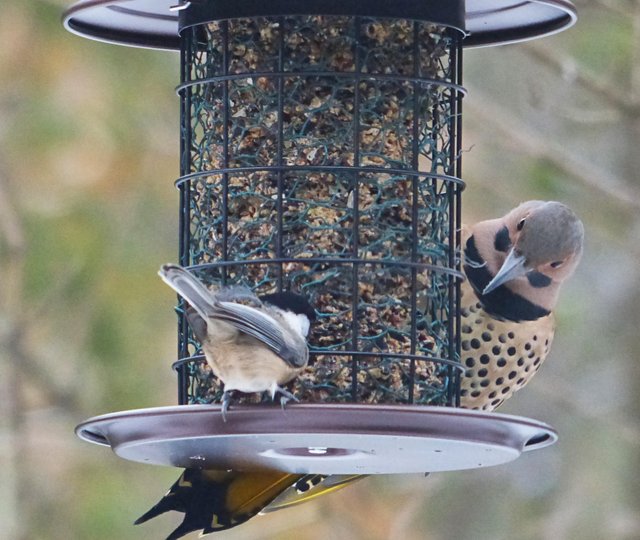 Northern Flicker and chickadee



Everyone who leaves a legitimate comment on this post will receive 1 @commentcoin token in their SteemEngine wallet.
If you have 40 cc you can use the tag and reward cc for engagement, too. Comment Coin tokens can be bought, sold, traded, gifted and awarded as prizes like any other token, but anyone abusing the Tokens will be banned from using them.

This week's Shadow Contest is Show Me A Shadow No. 2
Go here to enter

banners by @shasta



Street Letter signature by @otage

[email protected]
eSteem.app | ‍GitHub | YouTube
✍ Telegram | Discord