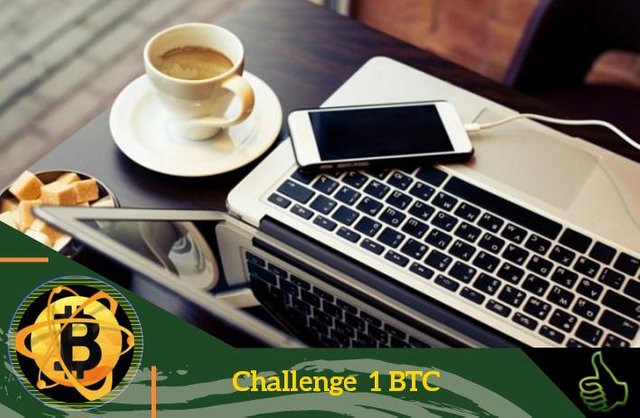 Przegląd wyzwania lecimy po jednego Bitcoina. Ciąg dalszy zbierania z darmowych kraników z systemem CoinPot.
---
Stan obecny
---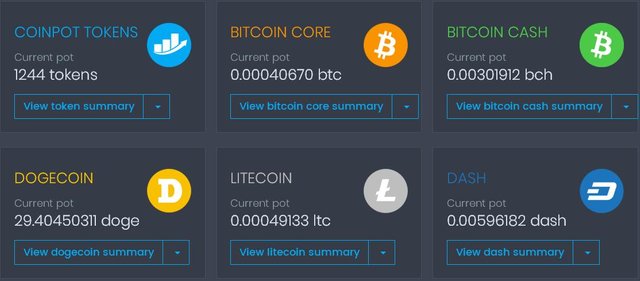 Ostatnie rezultaty.
"Ostatnie zakupy rozpocząłem już za 25673, a całą zabawę rozpocząłem od 24193 tokenów i wzrost o 6,2%. Na samym handlu ostatni zysk to 1661 tokenów CoinPot" Dalej czekam na zamianę i wzrosty od zakupionego momentu.
Jak to wygląda obecnie.
Ostatni stan z poprzedniego posta był 993 tokenów CoinPot a na daną chwilę mamy 1244. Na plus dorzucone 251 tokenów. Sam wzrost daje w tokenach o 25.2% od ostatniego wyniku. Do chwili ponownej zamiany nie jest znana wartość od samego początku zadania.
Całość zaczyna się rozpędzać i jest to pozytywna nowina. Kolejny etap to w ciągu paru następnych godzin nastąpi zamiana (LTC). Kolejne rzeczy to napływ funduszy z postów które będą się pojawiać w małej postaci również. Całość zaczyna się kumulować, dodatkowo przyspieszy całą zabawę i ostatecznie powrót z jednym (BTC) na Steem, jako dywersyfikacja, ale to już drugi poziom zadania:).
---
Wiadomości
---
Zainteresowanie rośnie wokół Litecoin, (LTC) za sprawą dwóch ostatnich dniach wydarzeń.Pierwsze wydarzenie to Rozbudowa dla Litecoin Lightning Network (LN). Drugie to w centrum handlowym Liang Court zamontowano bankomat Bitcoin/Litecoin ATM.
Czytaj>>>Litecoin Lightning Network Passes 100 Nodes.
Czytaj>>>Singapore Liang Court shopping centre added a Bitcoin/Litecoin ATM.

Grupa: SteemPower
Admini: @andzi76 | @michalx2008x | @strefanetu
TAG: #sp-group Konto Grupy: @sp-group

Opis CoinPot
Darmowe kraniki/faucets
Opis Wyzwania
Śledzenie Rynku Kryptowalut- https://coinpaprika.com/