Waste Business Hub: EcoDesigns Training of Young People in the Upcycling of textile waste to produce Pillows (Transforming Textile Trash to Upcycled Treasures)
EcoDesigns - Upcycling Textile Waste to Pillows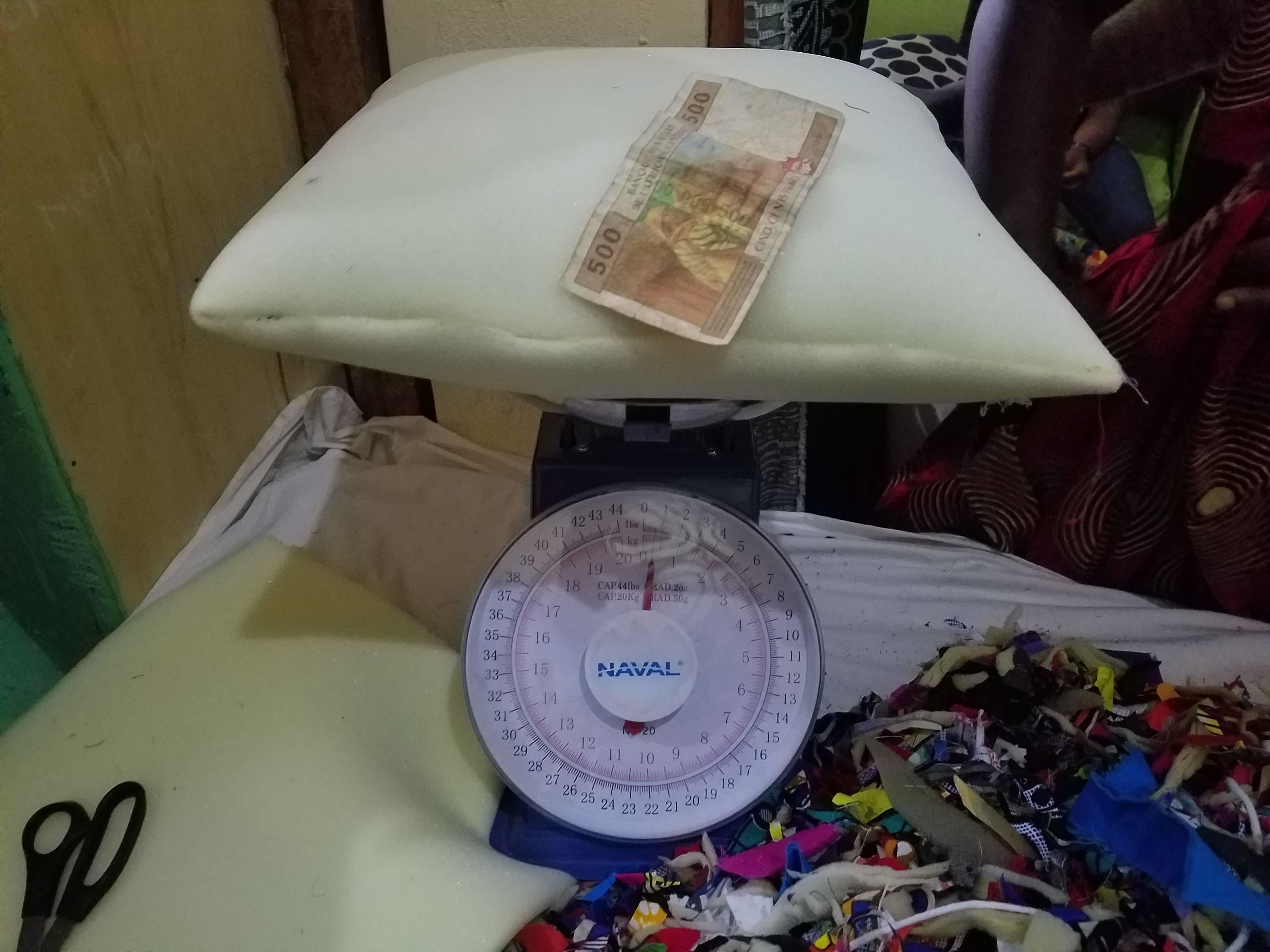 EcoDesigns is a textile recycling and fashion designing hub of The Greens(@thegreens) that trains young girls for free in fashion designing and textile recycling.
It's a branch of The Greens' Waste Business Hub, a startup incubator that aims at freely training young and underprivileged youths to exploit the business opportunities available in the domain of waste, hence nurture a generation of Waste Business Entrepreneurs (Wastepreneurs).
EcoDesigns currently has 03 Training Directors and more than 12 female trainees who are learning fashion designing, embroidery and zigzagging as well as how to transform textile trash into textile treasure.
Our trainees have been trained in the upcycling of Textile Waste to produce pillows.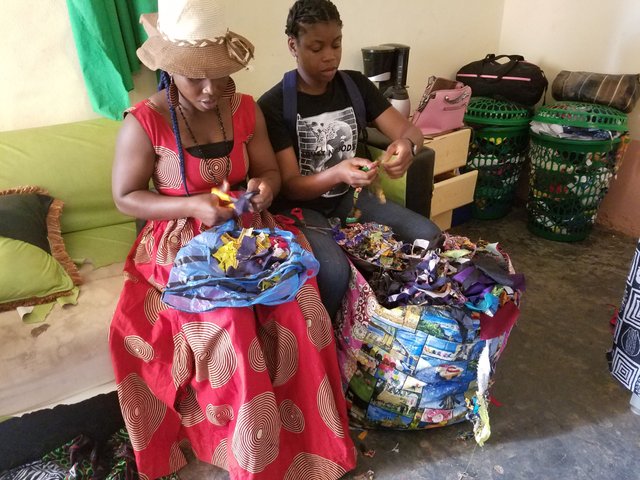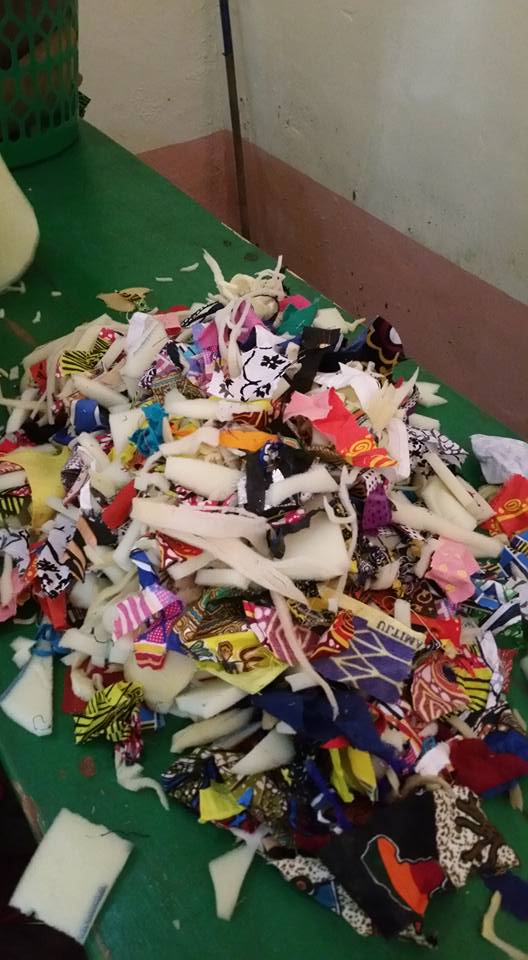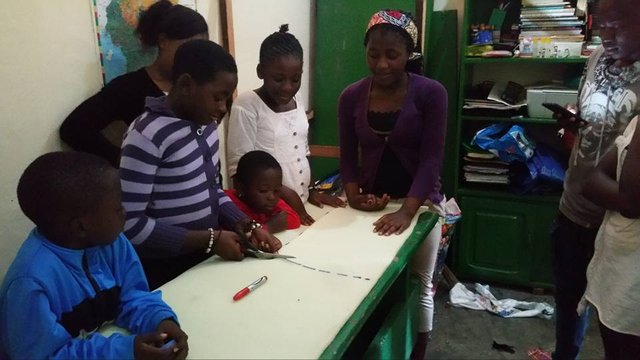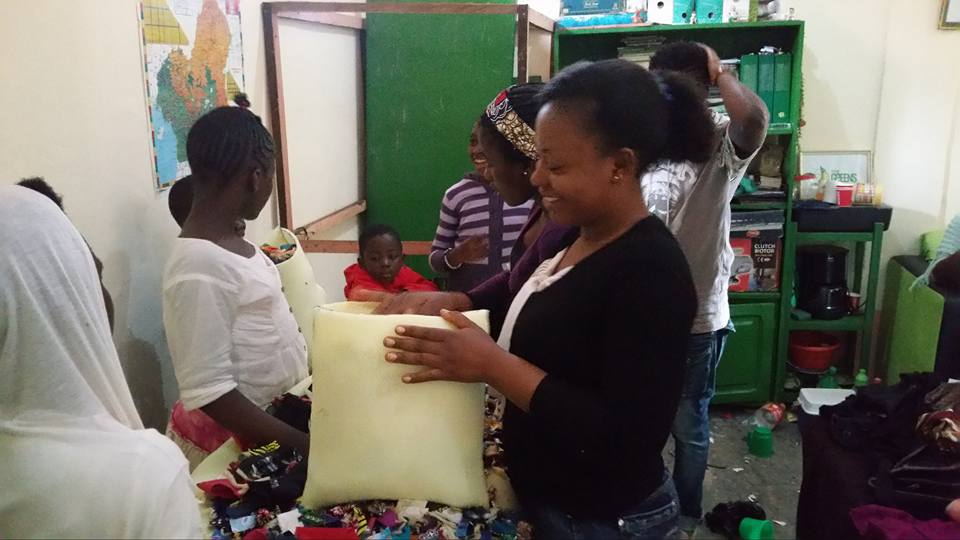 The trainees were trained to make different designs of pillows from textile waste and made some special ones for kids.
We trained them to make special pillows for children because;
There are no children pillows in our local markets
Children need pillows raise their heads so that if they choke while sleeping, the fluids will not go to their heads.
And a special Cylindrical pillow for babies was made. Babies need special cylindrical pillows to support them to sleep sideways especially when they are young and there are no such pillows

At the end of the training, our pillows for children measured 35cmx35cm and weighed 0.5 pounds with 0.3pounds of the total weight being textile offcuts. A small pillow which is not a kids pillow of that size sells at $1.5 but our upcycled kids pillows sells at $0.9. These imply that;
1. For every pillow we make, we stop 0.3 pounds of textile waste from getting into the environment.
2. For every pillow we make, we give Poor people the opportunity to purchase a pillow for themselves or their children, hence enjoy the luxury of soft and comfortable pillows at a very low cost.
Support us with upvotes, steem and resteems to purchase materials to train more young girls in textile upcycling for free as well as upcycle textile waste.
Next month, we shall be organizing EcoFashion Show and it's in conformity with our goal of producing awe-mazing fashion designs and magnificent upcycled textile products that we will be organizing this Fashion show wherein you can come and see some of our top class designs and also enjoy our textile upcycled products.
By upvoting, commenting and resteeming this post, you will be supporting The Greens to educate and engage more people to transform trash to treasure.
Learn more about The Greens and support us to implement our 2018 Plan of Action
https://steemit.com/introduceyourself/@thegreens/introducing-the-greens-a-not-for-profit-youth-organization-taking-the-lead-in-biodiversity-conservation-and-environmental


Stay Green!
@dynamicsteemians @thundercurator @photocurator @dynamicgreentk @dynamicrypto @laurakiss @thanianshiri @samascholastica @martin-mikes @treeplanter @dukefranky @appreciator @hr1 @hottopic @steembottracker and @nforyembe @hafiz34 @artzone @btu @paradise-found @bue @busy.org @upfund
#artzone #nature #art #waste #GreenArts #upcycling #Crafts #Dynamicsteemians #steembottracker #Contests #Environment #Climatechange #Upfundme #Upfund #fundraising #Poetry #GoGreen #Forests #TheGreens #PaintingTheWorldGreen