Beauty Parlour with @bookoons (13)
🎙🎶 Music playing in the background Nancy Mulligan by Ed Sheeran
Hello lovelies! How are you today? I really missed you all and I'm sorry the show couldn't hold last week (I was under fire😂 but we good now). Last edition was the 12 and today is the 13th. Got to ask y'all though, how's the dip treating you? Well, it gets better. 🤗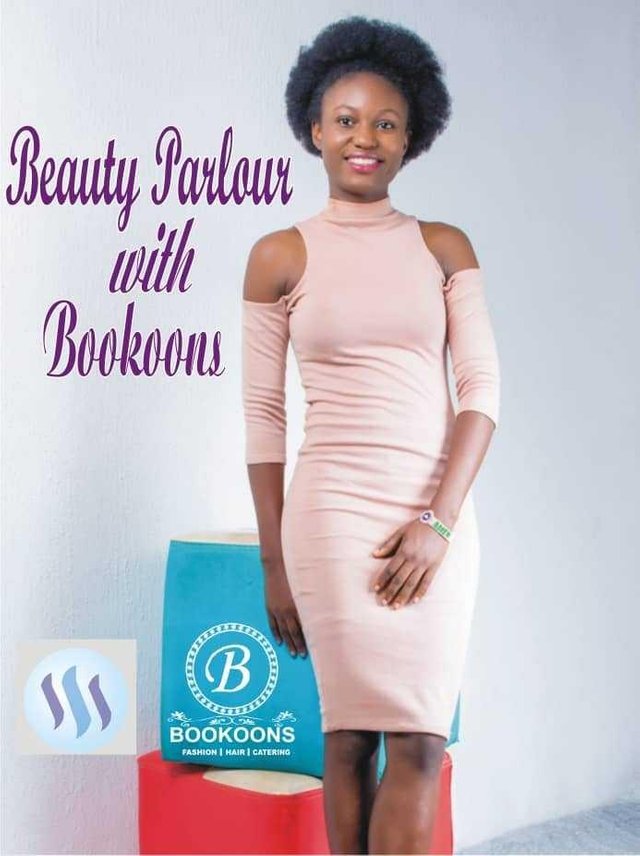 Commercial break
Gbammm gbammm gbammmmmmmm! E don happen oh. The ogbonge show on steemit wey dey teach us beta about our hair don land again oh. If you no sabi the kind hair wey you get, the kind food wey you suppose chop for fine hair and skin, the lastest oshaprapra hairstyle and haircut wey dey town, na because of you we do this show. Every week, correct guest wey you go learn something about na him we dey carry come, plenty ofofo and tori even dey the show. If you get advert wey you wan do abi market wey you dey sell, kiakia drop am for the studio as e dey hot💥 My brother, my sister, wetin you dey wait for? Oya rush now mae you go the show, no sell fish oh, tell your friends mae una come together.
---
the best and trendy hairdo for females and males, the best advise on how to take care of your hair, weaves and wigs. the best advise on taking care of your natural hair. the best foods to eat to get the very best sheen/texture for you hair and skin. and lots more

🎼🎙 Now playing Barcelona by Ed Sheeran
TRENDY HAIRSTYLES FOR LADIES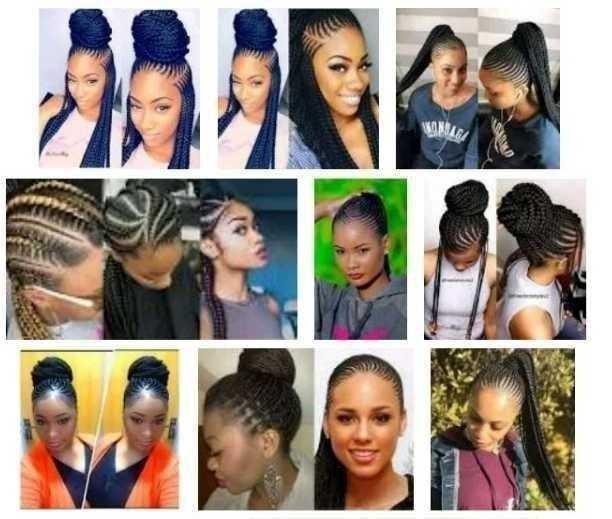 Salon Wallpaper
Last time on the salon, we discusses the Jumbo braids, today, we'll be looking at her sister, Micro twists. This hairdo takes almost two days to complete (except you are buying the wig) but you can maintain it for two months or more.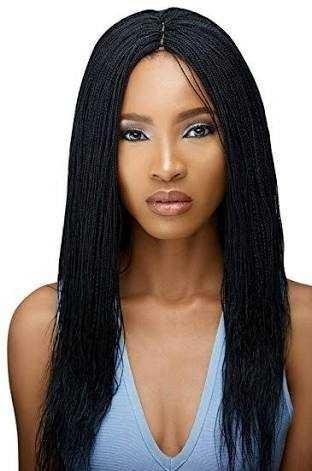 Yummy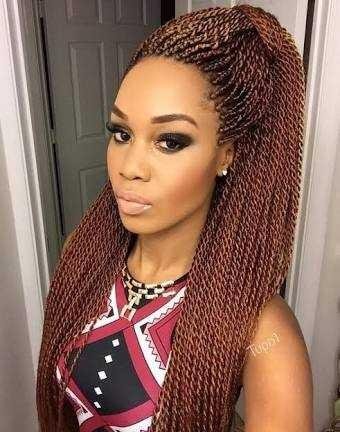 Pepper dem

🎶🎼 Now playing My Oxygen by Ed Sheeran
TRENDY HAIRCUT FOR GUYS
HARRY CUT - WAVY MOP.
This is an amazing hairstyle almost every Rock star like to keep for it creates necessary attention and gives and exceptional kind of look. You cam also make something similar to this, it'll make you stand out among men of sytle.
How to get the look
---
First of all you must have a long/moderate hair, the cut needs flat layers with loose outline and sweeping texture. You should brush the hair forward, from the crown towards the front part, with a large side parting. You can also wash and restyle - reposition to your taste as long as you have the right texture of hair to do it.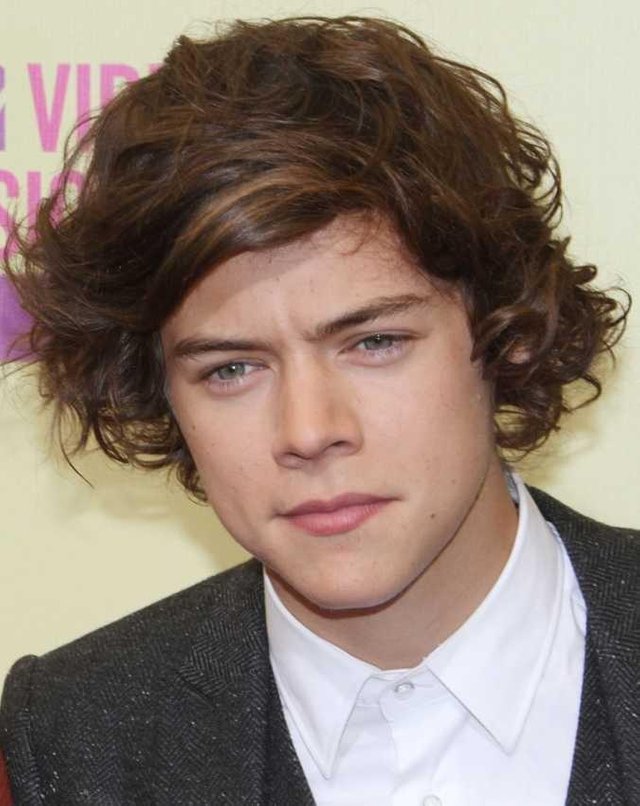 Source
Finally, apply some salt spray to give the curls a kind of special definition, but never dry it manually, leave it to dry naturally to maintain a perfect stay...
Add up a tiny bit of oil on the ends to finish it up...
Your hair is perfect and ready...

THAIRAPY ROOM
Do you know you can do a lot with Aloe vera?
Some of the benefits include;
Clears skin break out and helps dry skin
Speeds up early for burns and wounds
Used for treatment of sore throat (if you can ignore the bitterness)
it's a natural makeup removal
it soothes the scalp, hence helps with hair growth.

GUEST CORNER
@bookoons: yay! We've gotten to the highpoint of the show today, where we get to meet an amazing steemian. Today, we have in the studio, a JUMIA SALES CONSULTANT, TEACHER AND COUNSELLOR, no other but the beautiful @cherylsonty. Welcome to the studio today, please tell us a bit about yourself.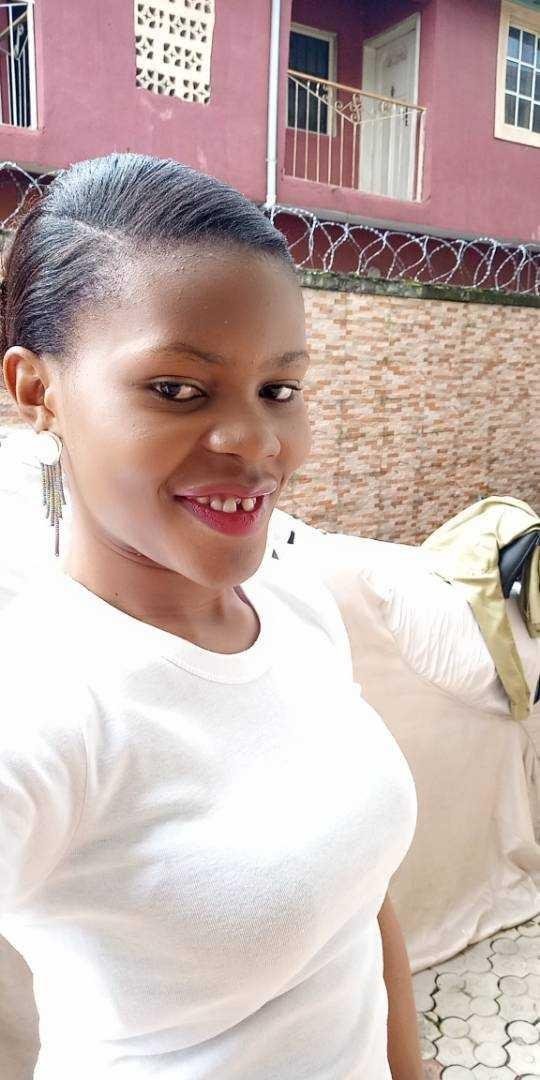 @cherylsonty: Hi @bookoons, am so happy to be here in person at the salon today, it's such a great privilege for me.
Hi everyone, am Cheryl by name,as you can see me, am a young fair beautiful lady🤤🤤. I'm a steemjet curator and a member of the spaceforce delegates, SF6 to be precise. I love been real and I like making friends with people who quite understand and appreciate life and are also real.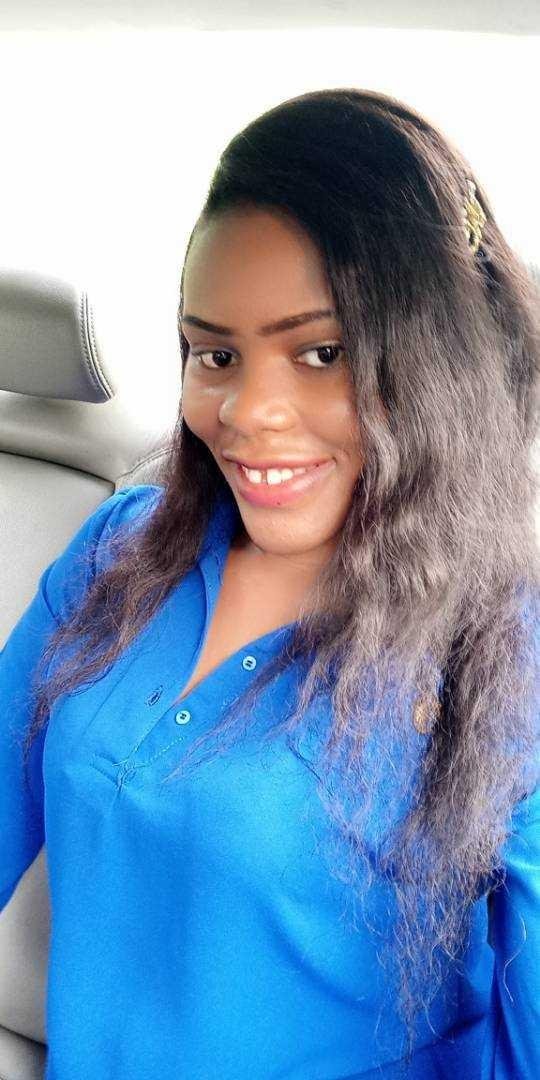 @bookoons: How has it been for you here on steemit?
@cherylsonty: Wow!! At first it wasn't easy, especially for someone like me that doesn't have much close relationships with people here on the platform, but then at a point it was fun. My most excitement on steemit is STEEMJET, For most of we delegates, our 2018 story can't just be complete without @steemjet and @dimimp, he has been a source of strength and a father to us all on the platform, so at point when it seemed like our efforts weren't yielding anything, he came along and gave us reasons to celebrate.🤣🤣🤣🤣🤣🤣🤣🤣 So I would say it has been cool, getting to know people little by little and also learning one or two things from their own ideologies.
@bookoons: Aside steemit, what else do you do?
@cherylsonty: I'm also a business woman, I work with jumia Nigeria as a sales consultant, my work is to help people search for items they need online, place the order for them and also track it's delivery.
I save my clients stress as I do the searching, sometimes I make recommendations for items that have different brands, they get 25% discount for items above 10k, here on the platform I have also had amazing clients, likes of @uche-nna,@lordjames,@prettyjules158,@ubongj @desmonddesk, @shuta,@innocentshekinah,@anniben and lots more, I would also encourage my audience to also call me anytime they need anything.
Trust me we have everything you will need to make life easy on jumia ranging from your phones,laptops, wears, makeups,perfumes,watches, kitchen and office appliances, musical instruments etc.
As a sales consultant your satisfaction is my priority that's why I take my time to give you the best.
@bookoons: What do you like most about a guy's look?
@cherylsonty: Mehn, this question is quite difficult for me, because I don't really understand what you mean.
Personally I know I appreciate guys that know how to look good, dress neatly and smart even without the help of a lady. From their hair cut, beards and their wears.
@bookoons: How old is your hair? Were you ever a natural?
@cherylsonty: My hair is 7 years old, and I really adore it so much. I haven't been on natural, reason being that earlier on when I started making my hair it used to be very tough, sometimes after retouching the hair, it wudnt even look like something relaxer touched.
But it's very much better because now I can keep it for 3-4 months without putting relaxer on it, and I also stick to one relaxer now.
@bookoons: What's your hair routine?
@cherylsonty: I don't really have much routine for my hair, I just retouch it once in 3-4 months,ever since I started using this method, I have noticed a significant change in the texture of my hair and then their is this amazing conditioner I discovered, it's so nice for the hair and I encourage all ladies to try it out.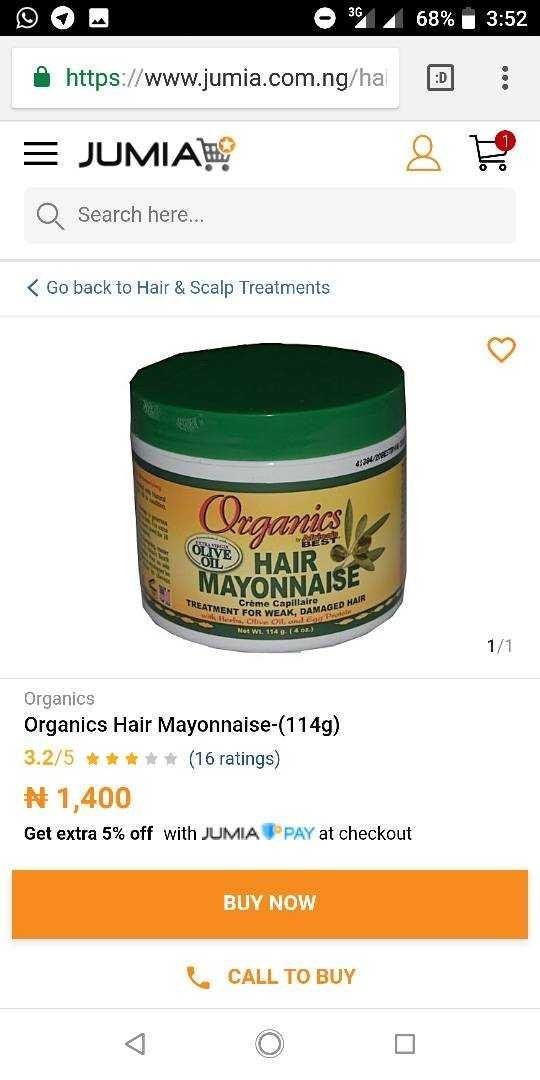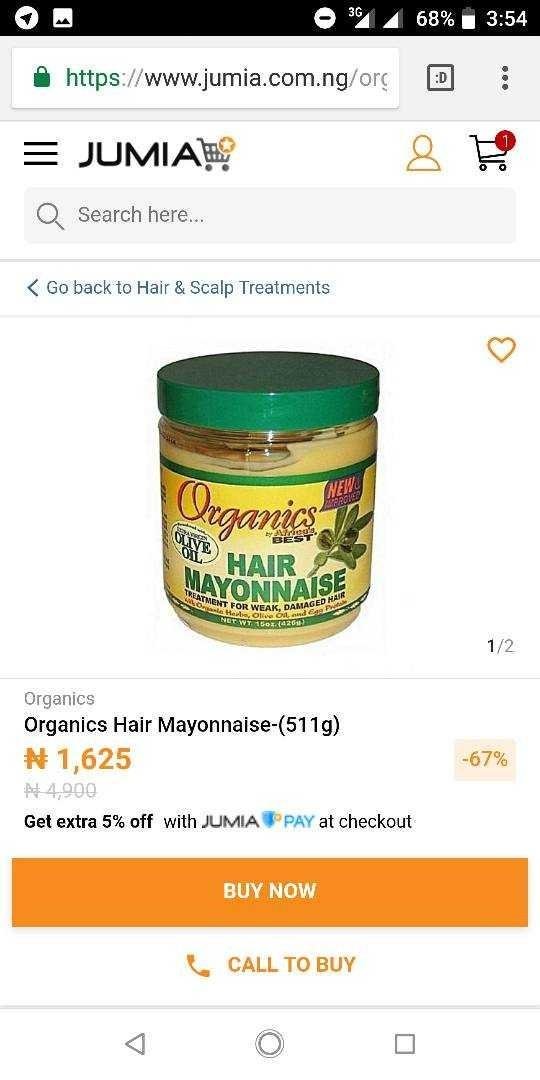 @bookoons: What advise will you give to steemians who plan to quit due to frustration?
@cherylsonty: With the current price of steem now, it's so discouraging to everyone of us especially those working hard to make quality posts with low payouts.
My candid advice to those who feel like giving up is for them to never relent, there is a saying that says "you don't keep doing the same thing and expect a different result". So I encourage each and everyone of them to explore the platform, try doing things differently, interact with people in other communities and find out how they are coping so you can figure out a path for yourself.
I strongly believe in the future of steem and I know things would definitely get better, hold on and keep faith alive, only time will tell.
@bookoons: Parting words for our audience.
@cherylsonty: To my audience, am grateful to you all for taking out your time to be here today, one message I have for everyone is hold strong to that which works best for you and keep being real. I love you all.😘😘

SALON GIST
Offline;
Kemi Adeosun resigns and leaves the country for UK
George Weah plays against Nigeria
Flood everywhere, when will this rain stop nah?
Hurricane Florence; God be with our Carolinas
Yawa don gas for Osun state oh! One honorable caught bathing in the middle of the night with human blood in a market...
Zimbabwe declared state of emergency over cholera outbreak
Online;
More dip. What to do when the dip becomes deeper?
Will airdrops save us? How do we even know the ones that are real?
Countdown to #SIN2; are you ready? October 30-Nov 4
Discord is the happening place now.
Don't forget to use the following tags; #girlsfoundation #steemjetrecords #steemitcentral #eu-africa #wafrica
Interesting shows to never miss;
@gee1's #mcm, #wcw, #tbt
@dhavey's meet our witness
@stach's discord spoken word
@camzy's entertainment flash
@celebritygist's celebrities gist
@jeaniepearl's TGIF
@rebeccaFL's steemit diary
@oredebby's movie night
@adoore-eu's kitchen
@soorefunmi's selfie Saturday
@zizymena's relationship talk
@daniel-otaniel's around the world
---
Shows you shouldn't miss on discord;
@winarobert's DSW contest on stach every Tuesday by 8pm
@zizymena's relationship talk on @air-hawk studio every Saturday and on naijapidgin on Thursdays
@itoroarchibong's WLW on stach server every Wednesday by 8pm
@bookoons news around the world on @stach's server on Thursdays by 8pm
@oredebby's movie night on Fridays by 8pm on stach
@rebeccafl's amebo talk on naijapidgin by 8pm on Fridays
@yensesa's curation shows on Fridays by 8pm
@steemjet's radio show by 6pm on Saturdays
@steemitcentral's curation show by 7pm on Saturdays
@naijapidgin's variety show every Sunday evenings by 6pm
@wafrica's party every Sundays by 8pm
Something light for first 10 people to upvote, comment and resteemed.
Have you joined Mancave yet? You earn for participation on the server. If not, join here
Your suggestions, contributions and words of encouragement keeps us going, please don't stop them. Thank you.

If Jesus tarries, I'll see you again next week; until then, stay occupied.