MY FRIEND'S BEAUTY CONTEST, PLEASE SUPPORT HER!!! THANK YOU!!!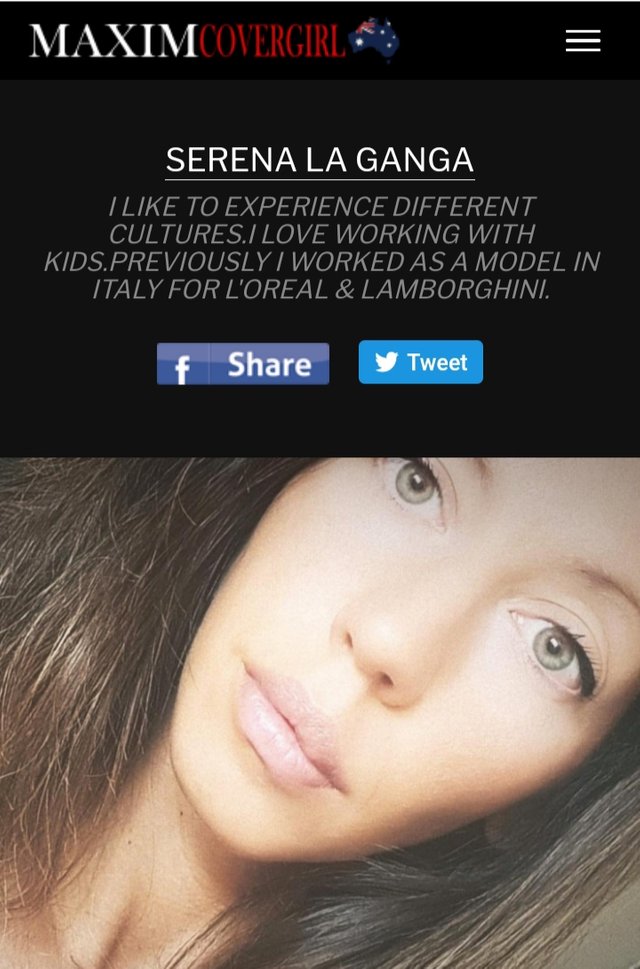 Hello Steem community,
I'm asking your support for my friend who is competing on MAXIM COVERGIRL in Australia. Your vote it's all it takes.
SERENA LA GANGA
I LIKE TO EXPERIENCE DIFFERENT CULTURES.I LOVE WORKING WITH KIDS.PREVIOUSLY I WORKED AS A MODEL IN ITALY FOR L'OREAL & LAMBORGHINI.
https://au.maximcovergirl.com/2020/serena-la-ganga
Thank you for your support.