MY VISIT TO THE UNIVERSITY OF BENIN FISH FARM FOR MY TRAINING
Hello steemians, this week has been so busy for me and has lead to the reasons why i haven't been able to post on my blog lately. I was undergoing a train on fish farming at the University of benin agric department located in Edo state of Nigeria.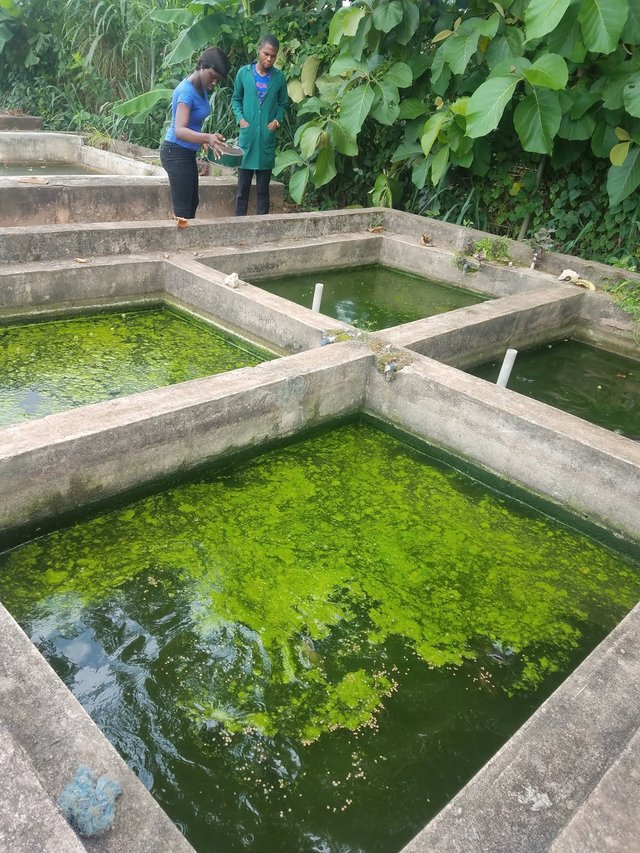 Agric students at the University of benin, feeding the fishes
It was an awesome experience, as i gain vast knowledge on fish farming and the safety rules to imply on my farm, i was taught the feeding method and how/why to sort smaller fishes from the bigger onces, ....
Sorting is the act of separating the smaller fishes from the bigger onces, this is unusual carried out to enable the farmer identify the fishes that is feeding less and also ensure that the bigger fishes dont feed on the smaller onces, this is practice is usually carried out every 3weeks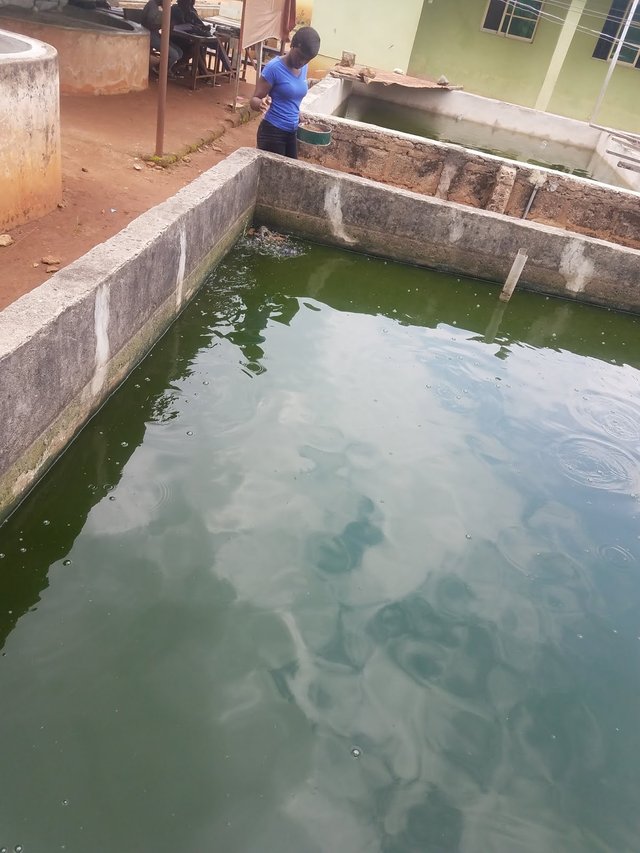 Agric Student at the University feeding the fishes
Feeding of the fishes comes in various practices which applies to the farmers, but generally i was encouraged to feed my own fishes every 4hours at the early stages of the fish life cycle.
I was also told to avoid overfeeding and underfeeding which is mostly a major factor of capital lost in fish farming and this method is mostly carried out by uneducated farmers. Most farmers loss about 50% of their capital due to lack of knowledge about the right feeding practice.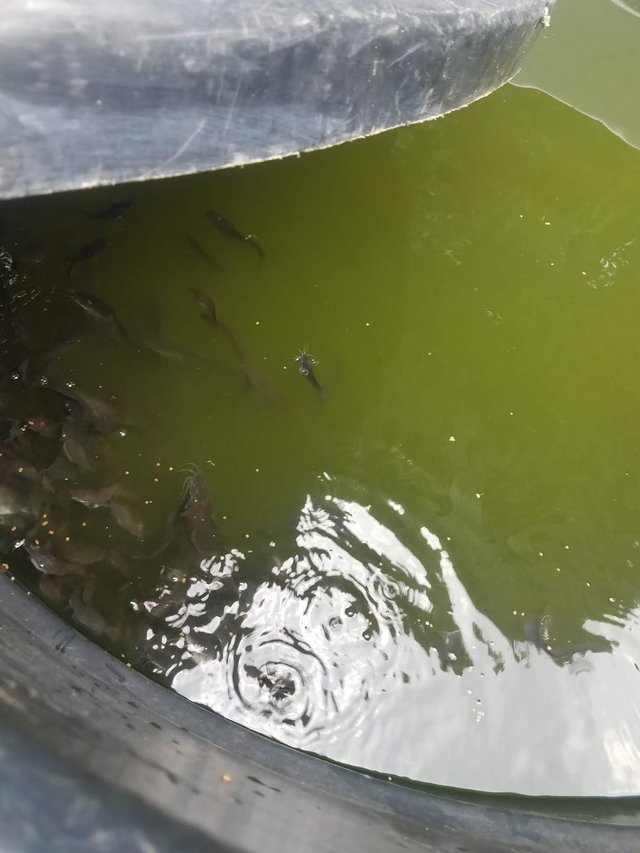 a cross section of the fish pond
Also i was taught on how to raise an healthy fish and make reasonable harvest... i learned about over-stocking and under-stocking the fish pond, as fishes need enough room for easy movement, catfish is related to the cat family and they are primarily know for their survival and will do anything to survive at any point on time, leading to feeding on weak and smaller fishes.
Types of pond
They are various types of fish pond, which includes the plastic tank and the cemented tank.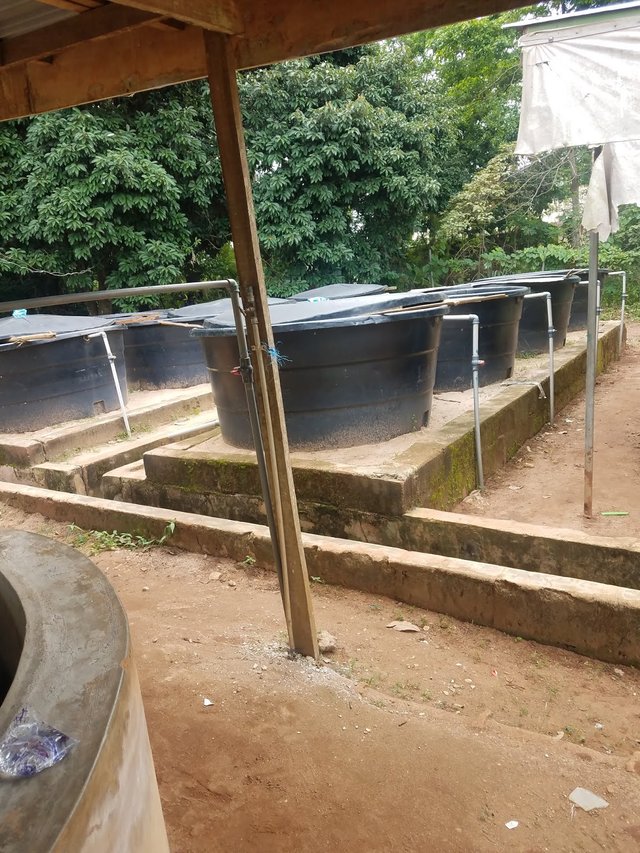 plastic pond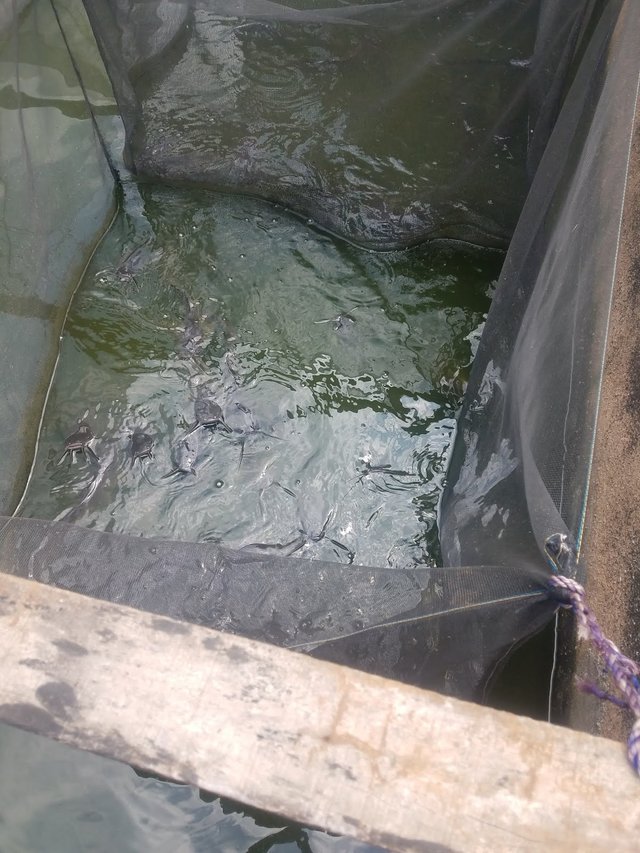 cemented pond
Both types of pond are suitable to carryout fish farming, but each of them has it own advantages. Farmer should keep it in mind the amount of fishes he would love to train and ensure he/she build the pond with enough space to accommodate that total number of fish.
For now, i got to go, i have a busy day ahead tomorrow learning/discovering new things about fish farming , but in my next post i will be sharing with you some of the durgs to apply to your fish and ensure a healthy harvest.
Note; The above image are originally mine and all content are mine.
To be continued ....