Hello friend @agneslaczo I present a poem for your image. I wrote it in English and Spanish. In Spanish you can appreciate the rhyme it has. I hope you like it.
ANA Y JUAN SOLO QUIEREN JUGAR
PERO SUS PADRES NO QUIEREN ACEPTAR
DICEN QUE NO DEBEN SIQUIERA HABLAR
PUES SUS FAMILIAS NO SON IGUAL.


ELLOS NO ENTIENDEN, HA DE SER POR SU EDAD
ESOS ROLLOS ABSURDOS DE LA SOCIEDAD
LA AMISTAD VERDADERA SABEN VALORAR
Y SIEMPRE SE ARRIESGAN PARA DISFRUTAR.


ANA ENTREPIDA, SUELE ESCAPAR
LA NOCHE LA AYUDA PARA DISIMULAR
UNA ESCALERA SIRVE PARA TREPAR
A CASA DE JUAN, ¡QUE BELLO LUGAR!


JUNTOS LA RISA NO TIENE COMPAS
MUY FELICES SE SIENTEN ANA Y JUAN.
LA MADRUGADA AVISA QUE DEBEN PARAR
PRONTO VENDRÁ UNA NUEVA OPORTUNIDAD.
In English it would be translated as:
ANA AND JUAN ONLY WANT TO PLAY
BUT YOUR PARENTS DO NOT WANT TO ACCEPT
THEY SAY THAT THEY DO NOT HAVE TO SPEAK
BECAUSE THEIR FAMILIES ARE NOT EQUAL.


THEY DO NOT UNDERSTAND, IT HAS TO BE BY HIS AGE
THOSE ABSURDEN ROLLS OF THE COMPANY
TRUE FRIENDSHIP CAN BE VALUED
AND ALWAYS RISE TO ENJOY.


ANA ENTREPIDA, SUELE ESCAPAR
THE NIGHT HELPS TO DISSIME
A STAIRCASE SERVES TO LIFT
TO CASA DE JUAN, WHAT A BEAUTIFUL PLACE!


TOGETHER THE LAUGHTER HAS NO COMPAS
VERY HAPPY YOU FEEL ANA AND JUAN.
THE EARLY MORNING WARNS THAT THEY MUST STOP
SOON WILL COME A NEW OPPORTUNITY.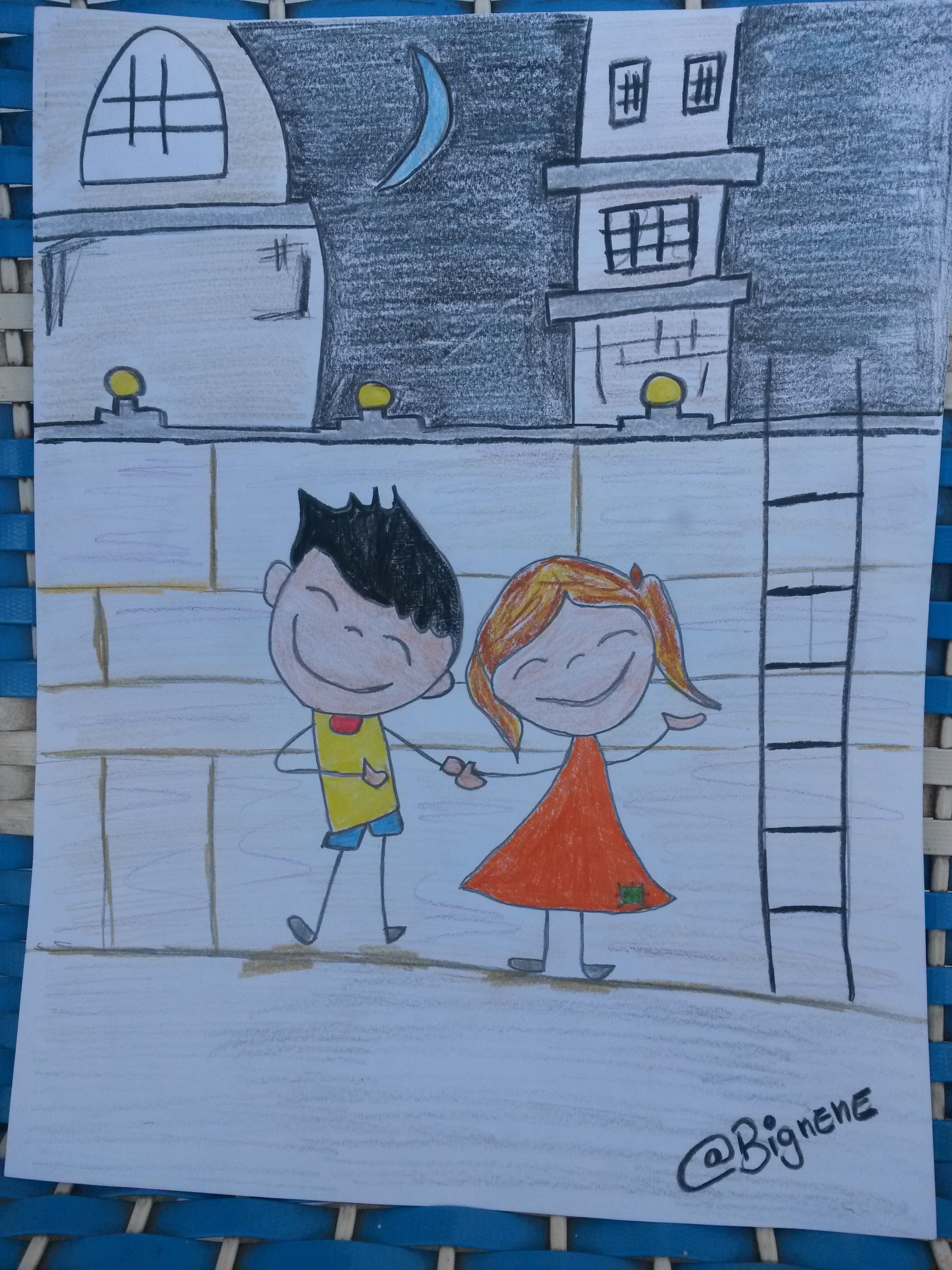 Contest promoted by @agneslaczo. It is very easy to participate, take a look at your post and follow the rules. Let's have fun! https://steemit.com/fantasyland/@agneslaczo/win-sbd-another-15-sbd-give-away-short-poem-art-contest