Bergfeld family tried to use all ways and methods to return kids to home.
It was a real war against the System.
They organised demonstrations and tried to appeal to officials of Germany.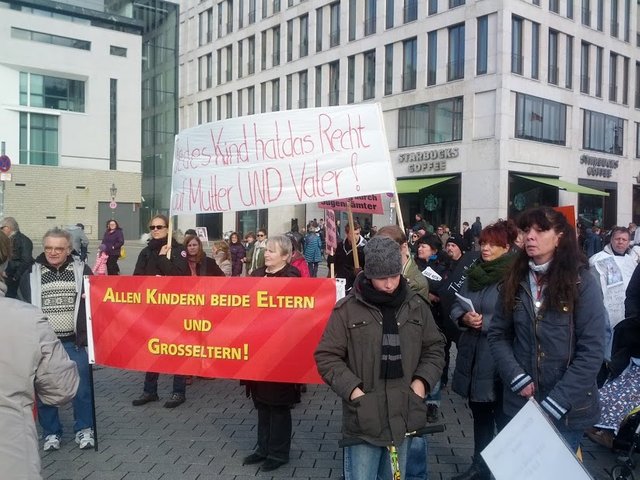 Marcus, the father, told that during one of such protests, an attempt was made on his wife Sonya!!
Unknown people, passing by in a car, shot at her, she fainted, and she had to be hospitalized urgently.
As a result, doctors had to remove a part of her kidney.
However, no one was punished for this crime...
Soon another tragedy happened...
2 months after the children were taken away, their daughter Michelle was tricked into the park by promising to give her a chance to call to her parents. She was raped there...
The rapist was caught and sentenced to 3 years and 8 months in prison.
3 years only!!
But parents were not allowed to communicate with their daughter even after such news..
During four years of parental fight for kids, Michelle was moved from one orphanage to another 26 times!!!
Kids had awful psychological health all this time. They dreamed about coming back to home, they planned and made many attempt to escape from orphanages, they demanded and cried to let them see their parents.
Doctors don't like such behavious, and they know how to calm such patients down...
Kids were prescribed psychotropic drugs and were placed in a psychiatric hospital several times, where they were recognized as deranged.
In the documents provided by the insurance, in addition to the constant prescription of psychotropic drugs, including natural opioids, there are significant physical injuries in children, including various fractures, severe bruises, depression and even (!) Cardiac arrest!!!
In these documents parents saw that their kids were prescribed Risperidone at least 6 times!!
It's a very dangerous atypical antipsychotic agent.
With the long-term use of this drug, there is a risk of destroying kidneys, liver, lungs, irreversible damage to the blood vessels, resulting in strokes, destruction of the brain, possible epilepsy and retinal destruction.
There are contraindications for people suffering from hypertension, vascular diseases, heart diseases...BUT the youngest boy had problems with his heart!
Nobody paid attention, the kid got this "treatment" during several years!!!
Sonya, Marcus and all their children were in real hell in the fight against the juvenile system of Germany.
They went beyond Germany borders and met with Pope Benedict XVI, giving him letters from about 200 German families in a similar situation.
He accepted them, but did nothing about the problem.
They also appealed to the European Court of Human Rights, where the problem was also ignored.
In 2015 the first light of happiness appeared - their eldest boy was already 18, and he was free from Jugendampt hell!
But they didn't expect how poor his health became, and how short his life would be....
The boy filed a complaint to the police, outlining the story of his life in shelters, telling about the harassment he had been subjected to there, about the constant use of drugs that hurted his health.
But the statement to the police was left without consideration...
Moreover, he was sent an invoice for the payment of 250 thousand euros for his maintenance in the shelter system during these 4 years!!
But the family had another reason to worry: he was diagnosed with bone degradation due to years of psychotropic drugs, and he was already disabled..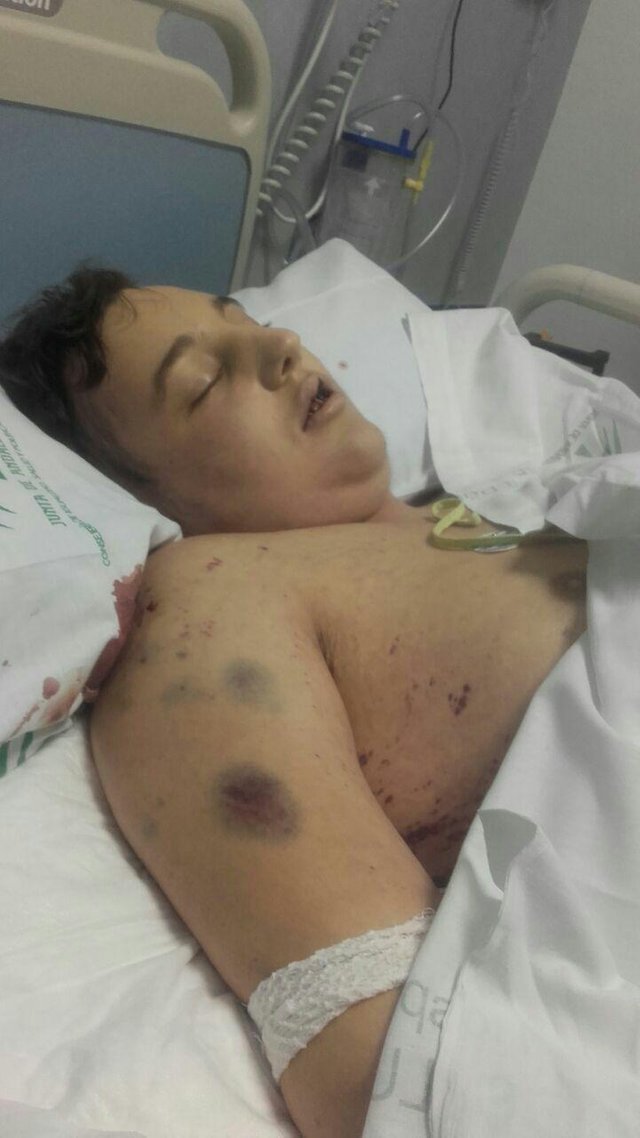 Jugendamt system and medical outrage just destroyed the health of the young boy...
Niko's health deteriorated rapidly.
The boy died on February 7, 2018 at the age of 20...
to be continued...