It's been about a month since I have the photos of #familyprotection. He followed with special attention. Other users more than others. Above all, you are traveling through this page. Children who do not have that level of attention can access this system, but to those who need it and to parents who do. , there are really organisms that help them fight with this monster sponsored and reinforced by those of each country.
In this opportunity instead of reading I beg you to give me some attention in this post, since it would be of great help for the person you will meet, she is called Yexi Meza and is 26 years old, she was left in a shelter for her biological mother in childhood, said shelter in my country is called INNA national institute of protection for children and adolescents, the truth is that their wait to be adopted here was relatively short compared to children their age that nobody wants because They are not infants if they are not at the doors of adolescence, when she was left there she was 9 years old and at 11 a lady who had an established family decided to adopt her.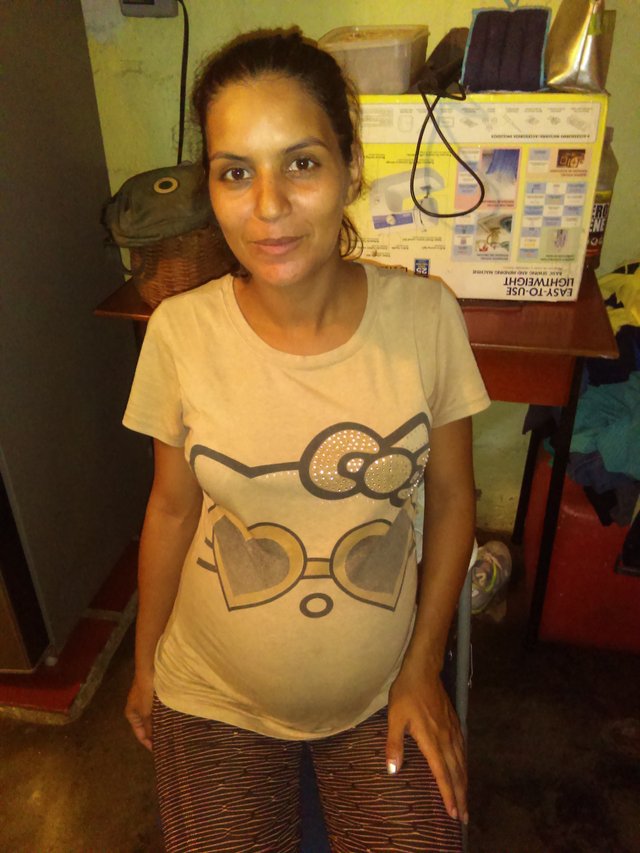 Clearly that adoption was mainly caused by the rewards that having an adopted son in my country, the government assigns around $ 800 per month, despite this his mother did not give any kind of emotional closeness, so she felt a decorative element in that family, she was able to study because the government made periodic visits to her home, but she was forced to clean the house and care for her adoptive brothers, so she spent her life until she came of age and managed to get out of that home inhospitable.
She works at night to be able to study during the day, a job that until now she had, but one day on the way home men followed her and took advantage of a dark place to abuse her sexually, despite all the repercussions on a physical and psychological level She did not put in place legal measures for the authority to find the whereabouts of those men, a month later she realized that she had some weakness, she was dizzy when she left the bed and what she ingested vomited it, considering that these suffering did not stop she decided to go to the doctor and undergo a series of tests, to her surprise she was pregnant, this was the product of that violation that never denounced out of fear.
She actually lived in a rented room and when she began to notice her pregnancy the owner of that house told her that she had to leave and with that she called the social service, since then the Yexi nightmare began, social service visits are recurrent and between so many things that had to change was to attend the doctor that they placed him, he can not attend private doctors if not those of the state so that the social service has access to exams and information regarding his pregnancy.
She is currently under threat, that employee of the social service who visits her constantly has mentioned that she is not able to take care of her baby, and therefore if she does not have economic modifications and shows that she can satisfy the basic needs of her son, most likely they will take care of him, separating them even from birth. This has indeed generated important repercussions in his mood, he cries incessantly, he can not fall asleep, he does not even care about his personal appearance, if we observe in the photograph this is noticeable, the dark circles that are on his face.
No one should have the possibility of separating a mother from her child.
I apologize for the translation but my native language is not English, I really hope you can read the story and help.
All the rewards of this publication will be used to lend a hand to her and a new post will be made with the photographs.

Thaks everyone for reading.

Here you can see the echo made by the hospital and the doctor assigned by the social service, also the control regarding the weight and other important elements in the embryonic development.

All the information provided in this publication is real, you can also contact her by facebook if you wish https://www.facebook.com/yeximeza