"Child Protective" "Services" (CPS) in California (known locally as "DCFS"--Department of Child and Family Services) has another black eye, and this time it ties directly into the well-known (but rarely mentioned) CPS pedophile pipeline that serves some of the nation's most twisted elites. Now, you won't find the direct proof of that pipeline in the sources available, so you'll just have to use your common sense to fill in the gaps for yourself.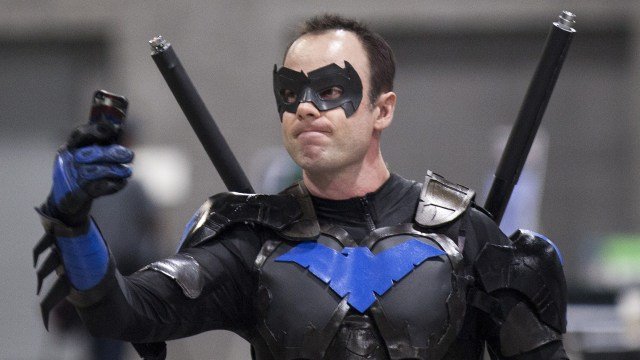 (Cosplay entusiast and "adoption Manager" Carlos Castillo. Image courtesy of losangeles.cbslocal.com.)
Let's start with what has been publicly admitted so far:
http://cbslocal.com/2018/06/21/carlos-castillo-accused-of-having-child-pornography/
Here is a key excerpt from the link above:
"A nearly 30-year veteran of the county agency charged with keeping children safe has been arrested, accused of possessing images of children being sexually abused. Carlos Castillo, 54, of Hollywood was out on bail Wednesday after having been charged of having child pornography. The Los Angeles County Dept. of Children and Family Services confirmed his current position is assistant regional administrator. A 2016 DCFS newsletter describes Castillo as an 'adoption manager.' The LAPD's investigation into Castillo reportedly began after a tip was received from the National Center for Missing and Exploited Children."
Now, first, let's just say that this arrest is 6 months old, and yet THERE IS NO FOLLOWUP in the media. If anyone can find anything on the internet subsequent to the summer please let me know. That is very troublesome, as a case of this magnitude should normally have several articles spaced out over time, talking about the trial, the sentencing, more details about the victims, etc....and yet...crickets.
Something tells me there is much, much more to this powerful Hollywood "adoption manager" story than the public is being told. Next, he is not just the guy managing the farming out of children from CPS custody to adoption (with homosexuals known to be getting preferential treatment) but the guy was admitted to be the number two CPS employee in the largest county in California, and it just happens to be the county that covers the Hellyweird circus that is known for all manner of perversion and power abuse.
Here are the only other recent mentions we can find on-line dealing with this perp:
https://www.janeandjohnqpublic.com/blog/highest-ranking-transgender-lawyer-protected-californias-judges-criminal-investigation-for-the-holidays
The article above is dealing with the fact that 90% of the complaints filed in the State of California against "Family Court" Judges have been dismissed by a particularly well-placed transgendered lawyer named Victoria Henley.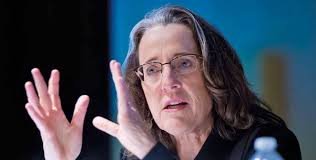 (Family Court Complaint arbiter, Atty. Victoria Henley. Image courtesy of impactfund.org.)
But, the real "story" here is found in the comments below. Here is an excerpt of the comments from a person identifying himself as "Miguel Diaz:"
"The LA County Childrens Court Judge Daniel Zeke Zeidler from Monterey Park, CA should be arrested. He and his friends stole my $17,000,000.00 Trust Account. But not only that, he tried to put my children in Adoption Services as retaliation after I complained about the money missing. His Friend LA County DCFS regional admistrator and adoption Manager Mr. Carlos Castillo was arrested on June 19, 2018 on Child Porn charges (more than 600 videos) and on December 18,2018 his Brother Michael Zeidler from Ann Arbor, Michigan was arrested by The FBI on Child porn Charges (more than 600 videos) it's very obvious who is the ring leader of this Child porn enterprise he protected a Pedophile in Court a man by the name of Jesus Duran."
Judge Zeke Zeidler was one of the many judges against whom complaints were cursorily dismissed. Here is another article about how that occurs:
http://www.capoliticalreview.com/capoliticalnewsandviews/state-watchdog-dismisses-90-of-complaints-about-california-judges/
Keep an eye on this story, folks, and PLEASE REPLY here if you can find any more information regarding the arrest of this pedophile CPS adoption manager.
Thanks!
Something here just doesn't sit well with me. If the person with the power to decide who gets what kids covering Hollywood has been charged with possessing all these videos of children being ABUSED, somehow, he was promoted up the line over a thirty-year career to THAT PARTICULAR POSITION. It just doesn't make sense that nobody in CPS across thirty years would not have known there was a problem with this individual.
The fact that this arrest came as a result of a tip from the "National Center for Missing and Exploited Children" and not someone in the local CPS office may also indicate something..i.e. has there been a coverup in that CPS office of a pedophile ring, led by this guy? I think the people of Los Angeles County need to get answers, need to know why there is no ongoing media coverage of this arrest, and need to demand a full investigation of that office.
Just my two cents.
===============================
Here are couple more links which touch on the story, but still nothing recent:
https://www.petition2congress.com/ctas/los-angeles-county-dcfs-employee-jess-duran-aka-jesus-aguayo-duran-convicted-child-molester-thief-scammer-stole-all-my-funds-kidnapped-my
https://knx1070.radio.com/blogs/dcfs-employee-accused-possessing-child-porn-court-today
====
Edited to add on 2/6/19:
Just hours after I published this story, the MSM came out with their first public announcement in months:
https://ktla.com/2019/02/05/former-l-a-county-children-and-family-services-employee-admits-to-possessing-distributing-child-porn/
He stands to get only eight years in prison, which, for potentially thirty years of mistreating children and putting little ones in CPS custody into the sexual abuse pipeline is ridiculous.