Today I want to share with all of you a wonderful new experience, not everything that encloses in the world of child protection is dark, there are smiles that always shine in these Angels. In particular, I have shared in the last 8 years directly collaborating in legal counseling in the area of ​​adoption and family placement, direct support with public and private institutions that provide protection and shelter to many of these children here in my country Venezuela , the sad reality that live street children who have fallen by abandonment of their families, by parents with drug problems, alcohol and even have been victims of rape is not different to that living in other countries. I have always thought that reporting is undoubtedly important and I also think that participating actively makes even more difference. In this opportunity with much effort we have managed in the company of wonderful people to give a day of recreation to children from the shelter "Lanceros de Aquiles" from here in Ciudad Bolívar, Capital of the State of Bolívar - Venezuela.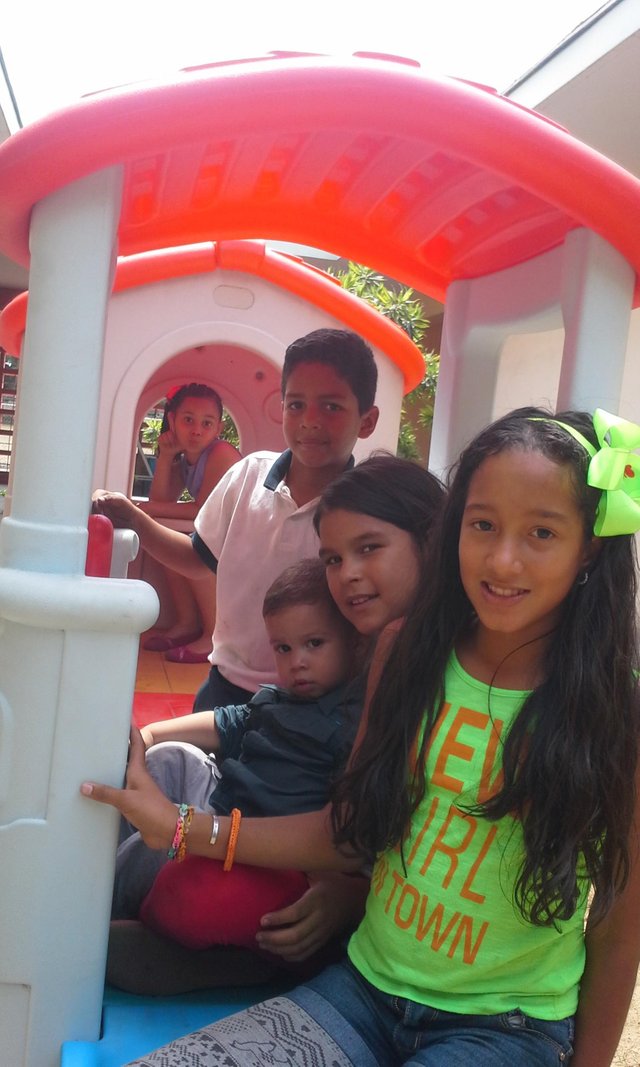 It was possible to manage with volunteer reenactors who made very dynamic and traditional games where the children enjoyed and shared with the community. I do not extend much in commenting on the activities since the images speak for themselves. But there is no comparison really, seeing them jumping, watching them play, seeing them running free, seeing them sharing with other children outside of institutions is something wonderful, it just fills me with energy and life to follow.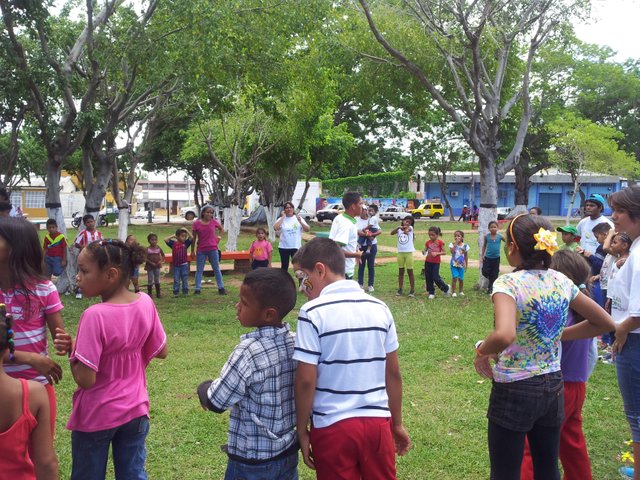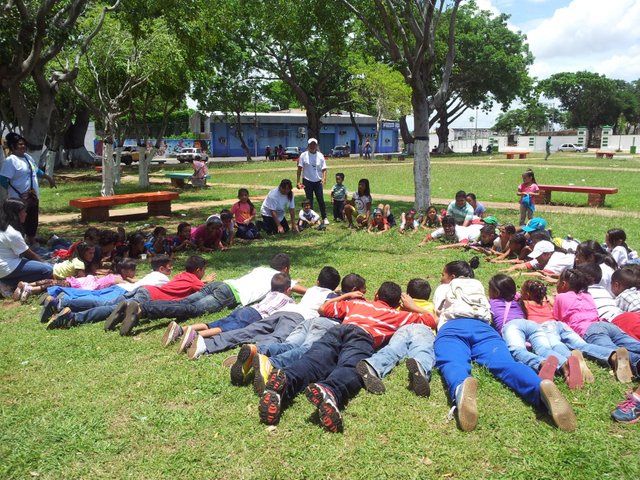 My modest blog I use to share my positive and wonderful experiences, it is just my "6" publication, as you can see I am new and little by little I have become familiar and knowing this great space as it is Steemit, all my publications are direct experiences with each one of these children and family with whom I have been able to share, what I can generate in economic support through this way is to continue feeding this dream, some goals for this year that is to bring these shelter some food and medicine that they need so much, the country situation here in Venezuela is difficult and there is a lot of need and lack of assistance for these children.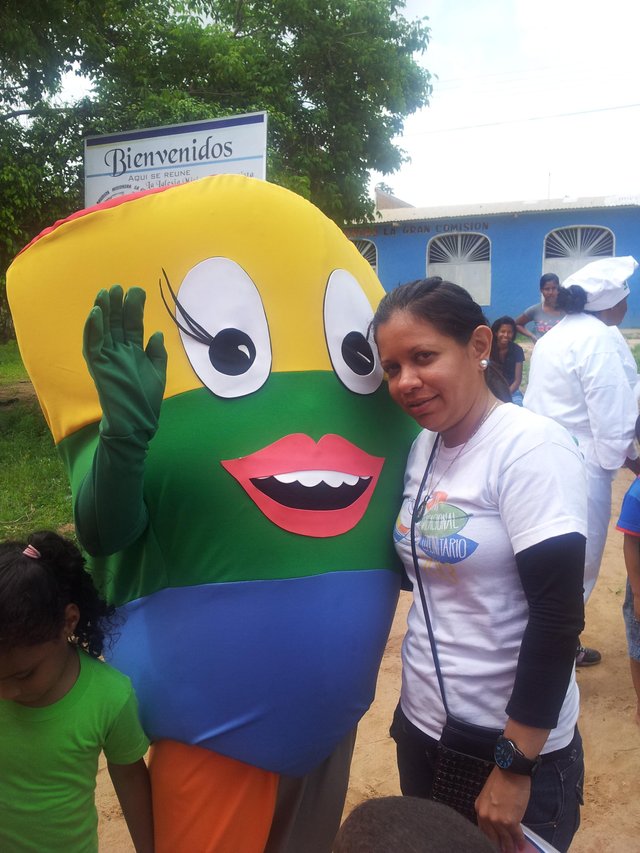 I am sure that each of you have in your hands some gift or wonderful tool that God gives you and you can use it to give smiles, make these beautiful dreams grow that all these children who are in vulnerable conditions have, do not be afraid of Take the step, I assure you that you will enjoy it as much as I do that I live this dream day by day and no matter where you are, where in the world you are, I am sure you have a lot to give. Blessings to all the children of the world, hugs for all of you.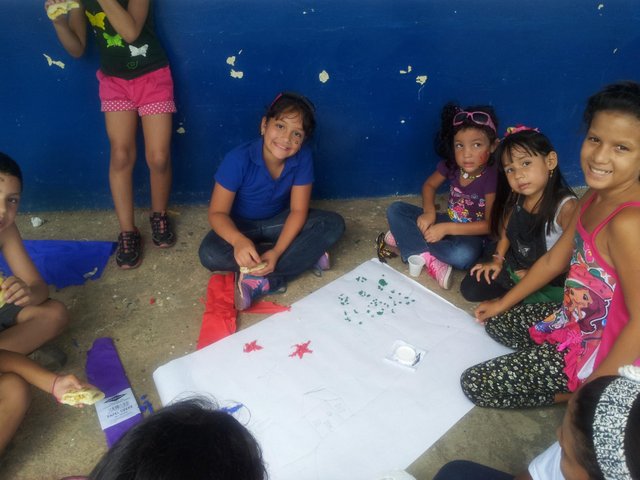 Compartir Recreativo Con Niños De Casa De Abrigo.
Hoy deseo compartir con todos ustedes una nueva experiencia maravillosa, no todo lo que encierra en mundo de protección del niño es oscuro, hay sonrisas que siempre brillan en estos Ángeles. En lo particular he compartido en estos últimos 8 años de manera directa colaborando en asesoria legal en el área de adopción y colocación familiar, apoyo directo con instituciones públicas y privadas que brindan protección y abrigo a muchos de estos niños y niñas aquí en mi país Venezuela, la triste realidad que viven los niños de la calle que han caído por abandono de sus familias, por padres con problemas de drogas, alcohol e incluso han sido victimas de violaciones no es diferente a la que viven en otros países. Yo siempre he pensado que la denuncia sin duda alguna es importante y también pienso que participar de manera activa marca aun más la diferencia. En esta oportunidad con mucho esfuerzo hemos logrado en compañía de personas maravillosas regalar un día de recreación a niños y niñas de la casa abrigo "Lanceros de Aquiles" de aquí de cuidad Bolívar, Capital del Estado Bolívar – Venezuela.
Se pudo gestionar con recreadores voluntarios que hicieron juegos muy dinámicos y tradicionales donde los niños y niñas disfrutaron y compartieron con la comunidad. No me extiendo mucho en comentar sobre las actividades ya que las imágenes hablan por si solas. Pero no hay comparación realmente, verlos saltando, verlos jugar, verlos corriendo libres, verlos compartiendo con otros niños fuera de las instituciones es algo maravilloso, simplemente me llena de energía y vida para seguir.
Mi modesto blog lo utilizo para compartir mis experiencias positivas y maravillosas, apenas es mi "6" publicación, como pueden ver soy nueva y poco a poco me he familiarizado y conociendo este gran espacio como lo es Steemit, todas mis publicaciones son experiencias directas con cada uno de estos niños, niñas y familia con las que he podido compartir, lo que pueda generar en apoyo económico por esta vía es para seguir alimentando este sueño, algunas metas para este año que es llevar a estas casa de abrigo algo de alimento y medicina que tanto necesitan, la situación país aquí en Venezuela es difícil y hay mucha necesidad y falta de asistenta para esta niños.
Yo estoy segura que cada uno de ustedes tienen en sus manos algún don o herramienta maravillosa que dios les regalo y pueden utilizarlo para regalar sonrisas, hacer crecer estos sueños hermosos que tienen todos estos niños y niñas que están en condiciones vulnerables, no tengas miedo a dar el paso, te aseguro que lo disfrutaras tanto como yo que vivo día a día este sueño y no importa donde estés, en que parte del mundo te encuentres yo estoy seguro que tienes mucho que dar. Bendiciones a todos los niños y niñas del mundo, abrazos para todos ustedes.