From 4 pm Central - Frequency Waves 432 Fundraiser - Special Guest: Maya
Calling on our MSP-Waves Audience and on all DJs
Song Requests for STEEM or Donate Now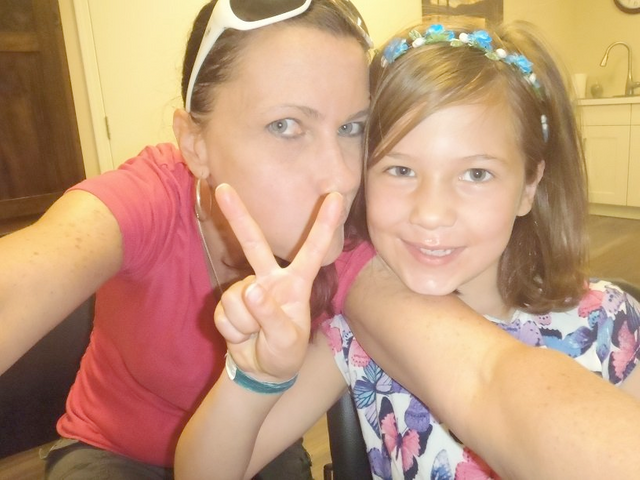 The Call For Help
Yesterday, @canadian-coconut, Honorary MSP Witness, contacted me for support for Maya and her 10-year old daughter who was legally, yet unlawfully, taken by the Canadian Ministry of Children and Families.
Maya's Case
A few months ago, a caring MSP-Waves audience and our DJs raised a significant amount for Maya to attend a court date cross-country in an attempt to regain custody of her child. Her daughter has been placed into an abusive foster care home. Maya is denied due process, denied access to her child, denied her God-given right to be the mother her daughter needs.
Despite all the knock-downs in the past against a corrupt legal system that cares not for the child nor parents' rights, Maya is not giving up. She is doubling down - bringing her case before the B.C. Supreme Court to regain custody of her child.
Greater Implications
Please, let us help Maya to give hope to Canadian children and parents - to establish a landmark case in Canada that could significantly impact similar cases involving the US (CPS) and other western nations in Europe and worldwide.
The abuse of power by overzealous social workers with their deceitful tactics, covered by unlawful rules designed to exert total power over child and parents must be stopped. Does Maya's daughter look abused? Do her eyes beam happiness? Are they a family?
No longer!
Maya is fighting for her daughter. She is fighting for her girl who is currently withering away in an abusive foster care 'home'. Let's bring her home!
Let's put a STOP to Legalized Kidnapping of our children. Let's help Maya and her daughter to hire one of the few Canadian lawyers competent and willing to take on such a momentous case. The law firm, which is vetted by @familyprotection, is taking Maya's case - and they do it on the cheap. Only CAD 5,000 are required to bring Maya's case before the Supreme Court in B.C.
How to Help
Send SBD or STEEM to @familyprotection using memo MSPW Maya.
@familyprotection will hold a trust fund for Maya's case in their Steemit savings account.
Upon reception of sufficient funds at a hopefully good STEEM/CAD price, the funds will be released to pay the law firm.
Should the case not proceed for any reason, the funds donated would be used to help other families in need.
When:
Donate at any time
Fundraiser today at 4 PM with Maya as my special guest on Frequency Waves 432
Also on Discord via this invite and Vimm.tv.
Send min. 3 STEEM or SBD and Request any song, any genre, any decade on my show - I will play it in 432 Hertz - Live on the show.
Who:
Anyone can donate/listen
MSP/PAL Founder and Top-20 Witness @aggroed graciously donated STEEM 150 yesterday
MSP-Waves DJs: Let us make this a Fundraising Week on all MSP-Waves Shows this week!
Remember: STEEM or SBD to @familyprotection, memo: MSPW Maya.
Let's us make a difference and do our bit to correct a system that encourages child abuse while claiming to prevent it.
Thank You!