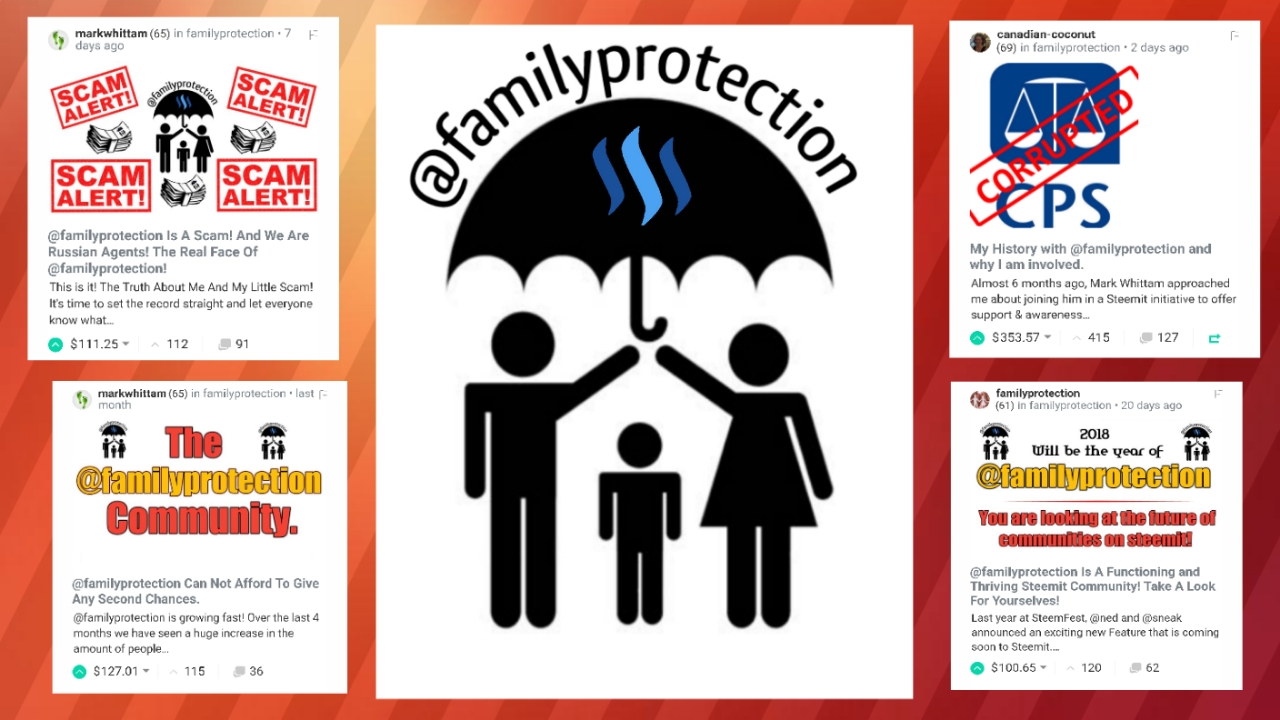 This is a compilation of important posts
that explain all you need to know about @familyprotection.






If anyone missed this video it is worth a look as it puts a face and a name to this cause, and explains why we ask for donations.
Something that I didn't mention in this video is that we are only asking for a portion of the rewards back that we already gave you by upvoting your valuable posts. We don't want it to feel like a tax or a burden, but then why should it? We hope that you see it as giving a small token of gratitude back that we will use to help families in need.
The Post In Full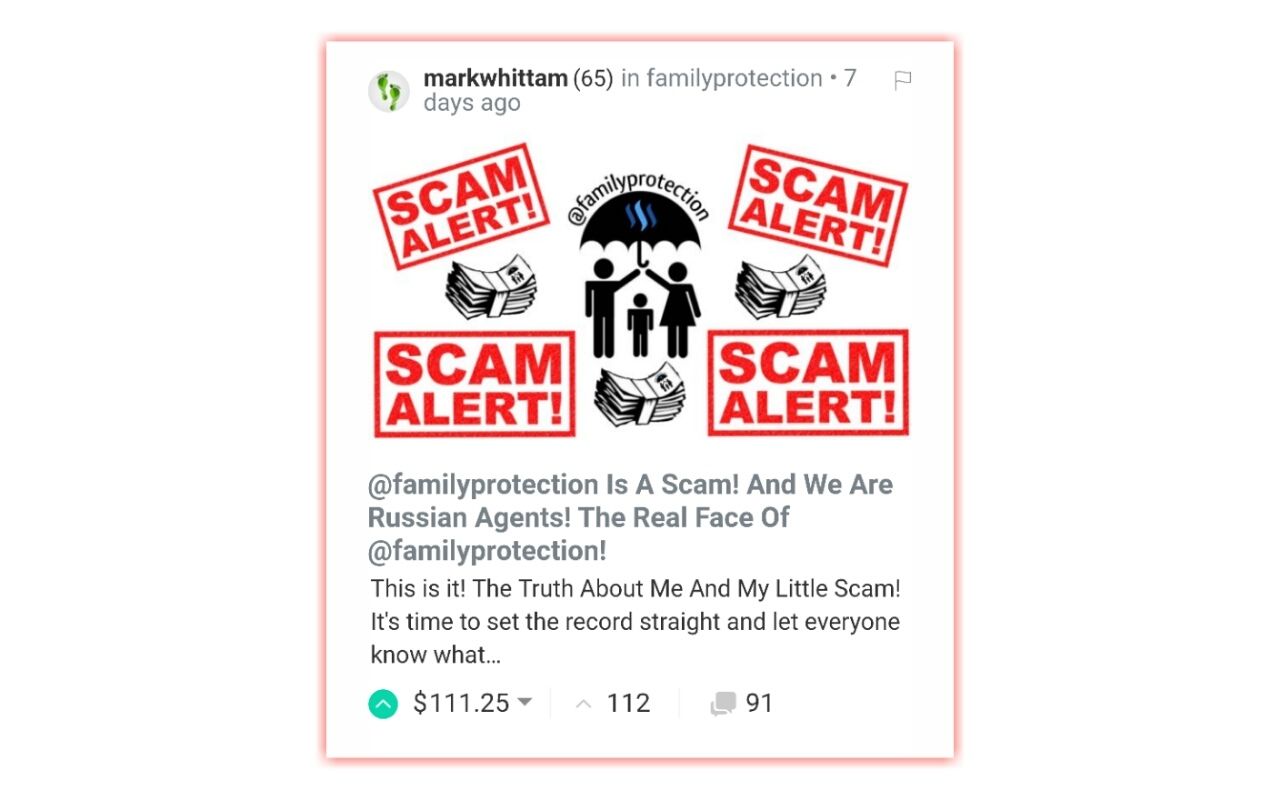 https://steemit.com/familyprotection/@markwhittam/familyprotection-is-a-scam-and-we-are-russian-agents-the-real-face-of-familyprotection



This is the latest post by @canadian-coconut where Ca-Co explains how she became involved in @familyprotection

Without Ca-Co this community would not be able to reward its members for their valuable posts and I'm certain that we wouldn't be as well known without her so this post is definitely worth a read.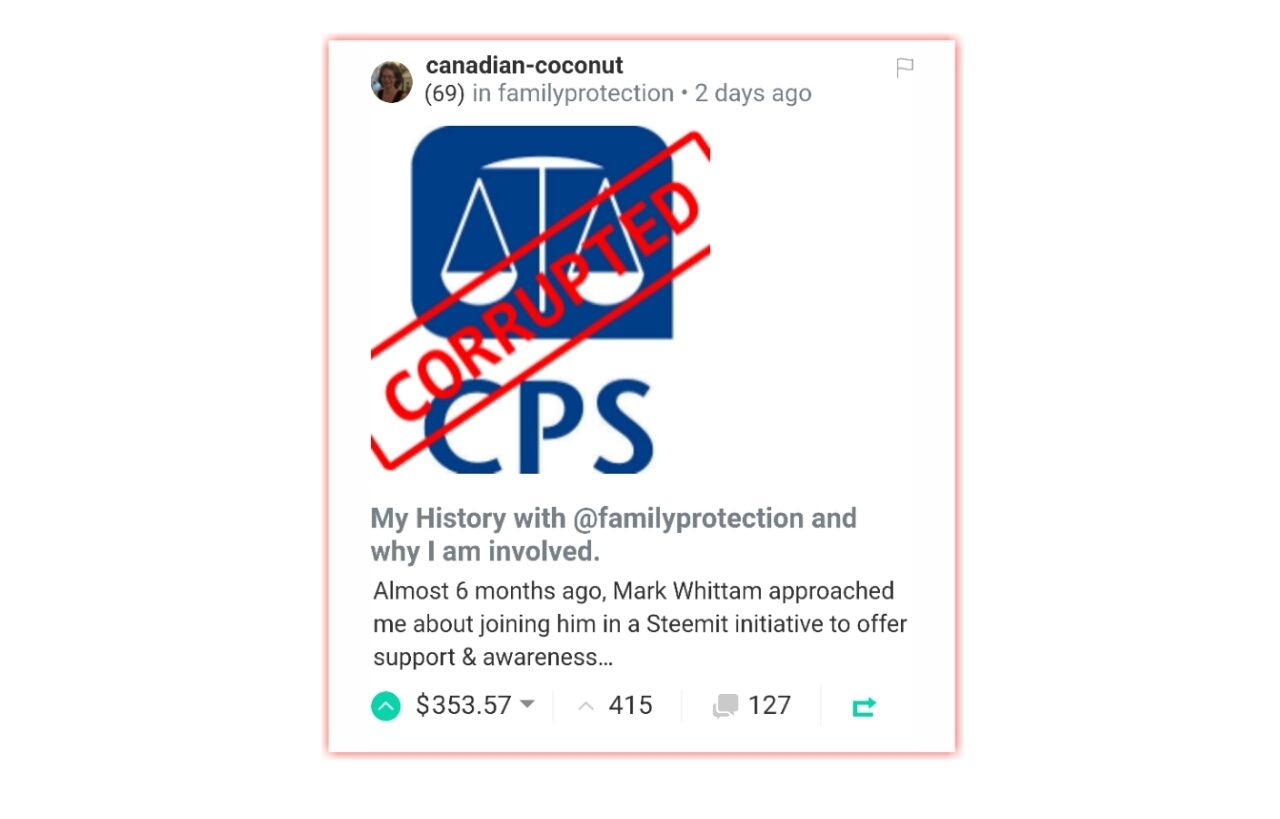 https://steemit.com/familyprotection/@canadian-coconut/my-history-with-familyprotection-and-why-i-am-involved



Here is a great post that explains in detail how The @familyprotection community model works!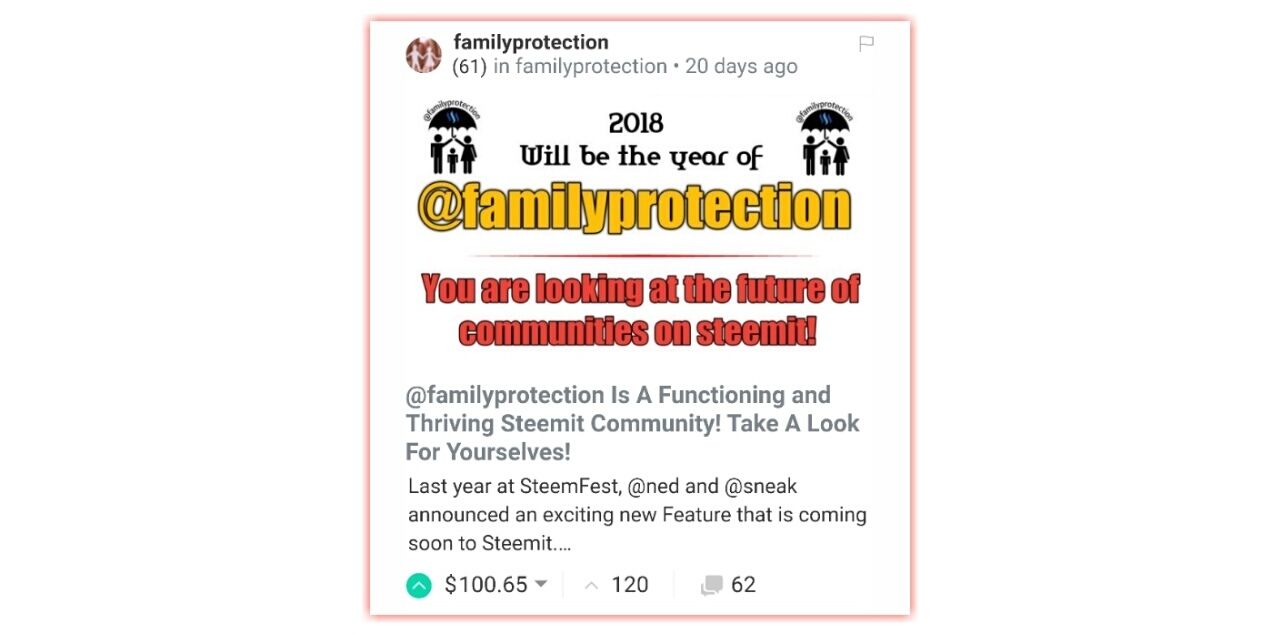 https://steemit.com/familyprotection/@familyprotection/familyprotection-is-a-funtioning-and-thriving-steemit-community-take-a-look-for-yourselves



In this post we explain why we have to be tough on plagiarism and why we sometimes have to question the authenticity of certain accounts.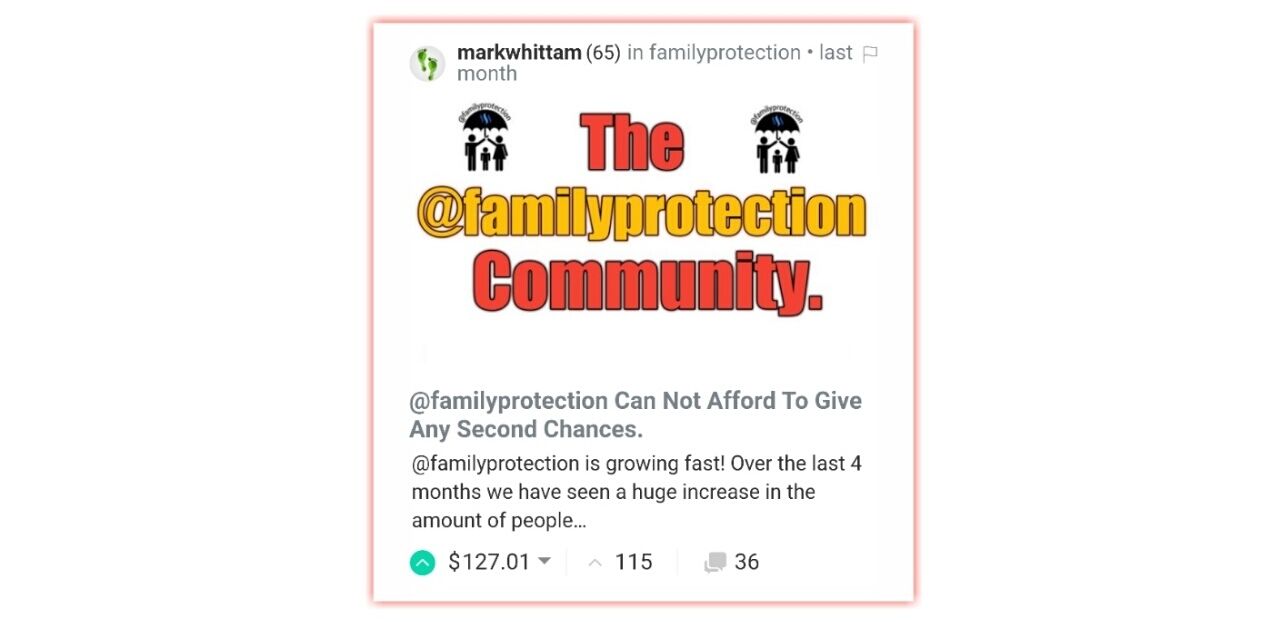 https://steemit.com/familyprotection/@markwhittam/familyprotection-can-not-afford-to-give-any-second-chances